Home
/
Research Proposal
/
Examining Student Satisfaction With Wholly Online Learning, Research Proposal Example
Examining Student Satisfaction With Wholly Online Learning, Research Proposal Example
This Research Proposal was written by one of our professional writers.

You are free to use it as an inspiration or a source for your own work.
Various authors have since come up with significant seminal researches that seek to explore the intrigues inherent in the online education system. Allen and Seaman (2013) analysis, for example, examined online education alongside the growing shift towards massive open online learning ventures experienced in several parts of the world today. Basing their analysis on the perspective of an institution and not necessarily from the learners, the authors noted that a wide-ranging gap still permeates the practice learning to concerns that mars the art of online education. Accordingly, there exist stubborn barriers, achieving widespread acceptance of online education. These obstacles, according to Cole, Shelley, and Swartz (2014) are due to a tenacious dearth of proper faculty formulation and employer acceptance in the job market. Apart from that, student discipline within the online learning opportunities is adequately wanting. Moreover, there have been concerns relating to low retention rates that continue to make the process a travesty (Cole, Shelley, & Swartz, 2014). Even though the concerns that Allen and Seaman (2013) raise are myriad, learners' retention in the online education environment is stark. This is attributable to the program's lack of proportionality with student satisfaction, making the online experience hard to achieve in most societies. Cole, Shelley, and Swartz (2014) opines that reinforcing the onus of the teacher in designing a sustaining online curricula is necessary and timely in restoring the waning confidence in online learning processes.
The online environment poses significant challenges that both the learners and the instructors must approach skillfully to make it meaningful. Allen and Seaman (2013) challenge instructors working within the online environment by posing a critical question that seeks to query their input in maximizing learner's motivation, satisfaction, persistence, and performance. Borrowing heavily from other previous literature, the author emphasizes on the significance of building a stronger corporate environment to make online learning programs tenable. It is not lost, however, that building a stronger corporate environment that fosters learner satisfaction demands certain personal and institutional sacrifices. As an endeavor, the online learning program involves strategies that stretch beyond the facilitation of interaction with the various components of the course material itself. Apart from that, the program demands the interaction between and amongst various stakeholders, such as between the students themselves and between students, their instructors, and the technologies that support the art. In his study, Sher (2009) examined the role of interaction in a Web-based learning surrounding greatly construing meaning to learner-technology interaction. The literature explores a deeply rooted student- instructor symbiosis as having the greatest significance in the overall satisfaction, and for that matter, the success of the online learning.
Numerous studies tend to reconnoiter the challenges that beset the practicality of online learning ventures. In her study, Strachota's (2003) equally looked at interaction with a broader perspective culminating in the interface among students, between learners and instructors, and with the course material and technology. In a way, the author tends to insinuate that student satisfaction and distance education are mutually inclusive. Hence, learner-content interaction greatly determines the outcome of the online education. According to Strachota (2003), learner-tutor engagement and learner-technology interaction are all useful ingredients that must never miss out in the art of online education. Interactions with the programs' content and between the students correlate amicably with satisfaction. In his work, Bollinger (2004) seems to strengthen Strachota's position on the element of interaction. He particularly, forwarded three concepts necessary in evaluating the learner satisfaction with online learning content. Among these are instructional variables, interactivity, and technological factors. Accordingly, these elements work in symbiosis to constitute a most reliable learning experience.
Apart from perception, technological factors equally determine the choices that individuals make within the online learning environment. In their study, Palmer and Holt (2009) examined student comfort levels and found that a learner's comfort level with technology is a fundamental element in the online learning process. Not only do technological factors determine the practice, but other secondary factors such as clarity of expectations as well as the learner's self-assessment of their individual objectives is also critical in enhancing the online learning experience. Drennan, Kennedy, and Pisarski (2005) equally examined the secondary factors inherent in the practice and found out that a positive perception of technology is a critical attribute of learner's satisfaction. Other secondary factors included autonomy and innovative learning capacity, which students must possess for greater personal rewards. On their part, Richardson and Swan (2003) addressed the concerns of perception and attributed the success of online education to the stronger social presence in the online environment. Accordingly, positive correlation between the learner's perceptions of the online learning facilities gives way to satisfaction. However, as Sahin (2007), notes, the strongest pointer of a learner's satisfaction consists of individual relevance, concerted effort in learning, as well as instructor support. Essentially, for online education to be effective, there must be the insightful input from the learners themselves, a concerted contribution from the instructor, and technological capacity to enhance the processes.
Fundamentally, the e-learning experience represents major shifts in how student learn and in how tutors deliver their instructions. With myriad challenges that characterize the practice, there is a proliferation desire to conceptualize what bestows the learner's gratification under the online learning model (Cole, Shelley, & Swartz, 2014). It is no doubt that student satisfaction is the principle variable that influences the application of studying online. Along with the secondary and institutional determinants, effective leadership, commitment, insightful instruction, and appropriate use of technology are essential factors that lead to learner's satisfaction. Satisfaction, like Cole, Shelley, and Swartz (2014) note, is vital in guaranteeing the success of online learning programs. Improving instructional design within the online environment is also important in maximizing active learning that guarantees interaction in the online learning environment. Moreover, online communities of learning are essential as they foster intense training and engage the students in an interactively supportive way capable of helping them to conceptualize their learning objectives. Particularly, interactivity is crucial in designing online courses that seek to transform the learners positively to achieve satisfaction. To measure the achievement of students, researchers must, therefore, look for various concerns addressed herein, but more importantly, they must assess the efficacy of online education in general.
Research Questions
Is e-learning system more effective than traditional learning?
In answering the above question, the study sought to address various concerns that make the learning experience with the online model more satisfactory than the conventional learning. Significantly, the survey question splits itself into many parts for purposes of hypothetical analysis that injected a broader perspective in the study. Among the concerns that the issues addressed were how satisfying is the online course and what factors might contribute to the learner's dissatisfaction with programs.
References
Allen, E., & Seaman, J. (2013). Changing course: Ten years of tracking online education in the United States. Babson Survey Research Group and Quahog Research Group.
Bollinger, U. (2004). Key factors for determining student satisfaction in online courses. International Journal on E-Learning, 3 (1), 61-67.
Cole, M., Shelley, D., & Swartz, L. (2014). Online instruction, e-learning, and student satisfaction: A three-year study. The International Review of Research in Open and Distributed Learning, 15 (6).
Drennan, J., Kennedy, J., & Pisarski, A. (2005). Factors affecting student attitudes toward flexible online learning in management education. The Journal of Educational Research, 98 (6), 331-338.
Palmer, R., & Holt, D.M. (2009). Examining student satisfaction with wholly online learning. Journal of Computer Assisted Learning, 25 (2), 101-113.
Richardson, C., & Swan, K. (2003). Examining social presence in online courses in relation to students' perceived learning and satisfaction. Journal of Asynchronous Learning, 7 (1), 68-88.
Sahin, I. (2007). Predicting student satisfaction in distance education and learning environments. Turkish Online Journal of Distance Education, 8 (2), Art. 9.
Sher, A. (2009). Assessing the relationship of student-instructor and student-student interaction to student learning and satisfaction in web-based online learning environment. Journal of Interactive Online Learning, 8 (2), 102-120.
Strachota, M. (2003). Student satisfaction in online courses: An analysis of the impact of learner-content, learner-instructor, learner-learner and learner-teacher interaction. Dissertation Abstracts International, 64 (8), 2746.
Swan, K. (2001). Virtual interaction: Design factors affecting student satisfaction and perceived learning in asynchronous online courses. Distance Education, 22 (2), 306-331.
Stuck with your Research Proposal?
Get in touch with one of our experts for instant help!
Messenger
Live chat
Time is precious
don't waste it!
Get instant essay
writing help!
Plagiarism-free
guarantee
Privacy
guarantee
Secure
checkout
Money back
guarantee
Get a Free E-Book ($50 in value)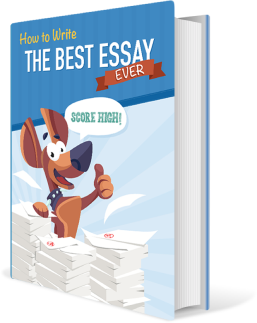 How To Write The Best Essay Ever!