Certech Supply Chain Management, Business Proposal Example
This Business Proposal was written by one of our professional writers.

You are free to use it as an inspiration or a source for your own work.
Abstract
An organization's product or service that it provides is important, but not as important as the creation and maintenance of the company, itself. Without a strong foundation and a way to monitor operations, products and services cannot be manufactured or sold. The concept of a supply chain is the linking of organizations together in order to perform a common goal. It consists of the main organization and its vendors or suppliers who also play a major role in business processes. These external partners are what enable the main organization to get its parts or fully formed products from warehouses to the company and out to its customers. In order to monitor operations, a supply chain management (SCM) system is needed. After careful consideration, Certech has chosen to propose TrackVia as its choice for its supply chain management software package.
SCM Need
Certech's product goal is to centralize study guide materials on portable USB devices that tailor to the needs of potential exam takers. The initial product focus will be to combine study materials from Microsoft and CompTIA, two top certification makers in the IT field.  The hardware, software, packaging, and shipping of the USB devices is made possible through the sharing of information between Certech and various vendors.  The flow of information needs to be effective and efficient in order to meet the needs of Certech's customer base.  A supply chain management (SCM) system is the key to creating a total systematic approach for Certech and the many partnerships needed to create CertDriveIT.
Key factors required to create a successful SCM system for Certech include: strategic management of resources, segmenting of customers by needs, and having visibility of product supply at multiple decision making levels (Baltzan, 2013).  The strategic management of resources involves focusing on working relationships with suppliers to ensure an overall reduction of costs. This is done by maintaining contractual agreements in reference to costs, inventory levels, ship times, etc.  Certech relies heavily on external suppliers, so the management of resources should remain the top key factor of the SCM system.  Certech's products are based on the needs of various industries requiring licensure or certification which indicates the importance of customer segmentation. CertDriveIT is the initial product for the IT industry, but the potential for other industry products is there, as well.  The third success factor is the ability to have visibility of product supply at any given time by various decision makers. Certech's success relies heavily on relationships with suppliers. So, it is crucial to be transparent with all products and services to gain trust and to ensure profitability. To embark on this path, Certech will need to invest in an SCM system which will provide support for the three key success factors listed to maintain and deliver high quality products.
Research
Certech will not be creating its own SCM software application or system. Qualifying off-the-shelf software will be selected for the company's needs. In order to figure out which one will be used, research had to be done. During the research process, two software packages were selected as finalists for comparison. The two chosen were Freightview and TrackVia. Both have their pros and cons.
Freightview is shipping based. It is Web-based and cross-platform. It has a nice interface. The screens included in the application are Shipping, Rate Comparison, Route Planning, Map View, and Shipment Overview. The main goal of this system is to allow the company to input vendors so that the software can do the comparison, itself.
This way the manager can pick the best pricing while also being able to set up and track its shipments as they move. A major disadvantage to using this software package is that it does not handle internal inventory management. However, it does have an API plugin that can be installed and connected to an online store. This will allow customers to view freight charges as applied to product pricing. ERP software will need to be used in conjunction with this software.
The second choice is TrackVia. This package does more as it is customizable and allows the company to build its own applications. Without writing code, segments can be combined to offer a whole software package. Solutions through TrackVia include: Job and Labor Tracking, Quality Management, Supplier Management, Compliance and operations, Order Management and Fulfillment, and more. This package is also cross-platform with mobile availability and web-based applications. This package seems as though it can replace some parts of an enterprise resource planning system, therefore, this is a better choice. This package comes with total visibilitty, as does Freightview. TrackVia also tracks shipping.
Final Selection
Certech is in need of SCM software that has a clean interface, is flexible, and can be modified to fit company needs. Certech requires a package that provides a way to track labor costs and the status of current and future jobs. It also must be able to manage customer accounts and provide a quality service module. The software must be able to track orders from the initial phase all the way to completion or fulfillment of the orders.
Customers will need to be able to to manage their accounts by logging in from their own computers or using a mobile application found on tablets or smart phones. TrackVia will enable customers to see the status of their orders, place new orders, and edit their account information on any platform they choose to use.
Supplier and customer information such as billing, addresses, storage facilities, and market demand will be made available. Certech expects to not only supply individual people, but also schools, small businesses, and retailers. Knowing the demands of the market will enable Certech to be more efficient in the distribution of its products.
The most beneficial feature of TrackVia is that it is very flexible. Not all organizations can operate on software that is purchased off-the-shelf. The software that Certech needs has to be able to be edited and modified as the company grows. Having that feature in the software saves the organization time and money in the long run. It reduces future costs by eliminating the need to purchase additional software due to organizational or operational growth. Certech will use its own IT team to customize the program to meet its needs.
Strategy Proposal
Vendors
As highlighted before, Certech heavily relies on its vendors to ensure the success of its business operations. It is essential that the company develops relations with a number of local data encryption systems and accessories designed for portable storage applications.
DataLocker Inc.
This company manufactures encryption accessories and systems for applications on portable storage devices. The company has a wide range of products and offers a competitive price for local businesses owing to the reduced transportation. One of the most important advantages is its location in Overland, Kansas, within the same state region as Certech.
Supply Chain management Strategies
Customer Service
This formulates a critical element of SCM. In order to ensure first rate customer service, it is important that supply quantity, product type, quality, delivery time and pricing have to be taken into consideration. By making it easy for customers to interact to with the business, being accurate and responsive will ensure customer loyalty.
Logistics Management
Logistics is a highly sensitive functional area of most industries and markets. This is because transportation and logistics management (TLM) continues to experience constant transformation and improvements as a result of technological advances that influence processes and systems employed in TLM (Freightview, 2015). Business logistics is essentially applied to mitigate costs and ensure customer satisfaction. Service logistics allows the company to coordinate, its personnel requirements, materials and facilities for a given customer.  Event logistics ensures that all facilities, activities and personnel requirements for an event.
Inventory Management
This ensures that the company always has sufficient inventory required to meet its clients' demands. Excessive storage and/or distribution of stock may be costly to the business in the long-run.
Strategic Outsourcing
In order to save costs, the company could outsource some of its functions, especially complementary functions as opposed to core functions, to external or foreign providers. This would significantly increase operational costs and risks associated with performing such processes. This cost reduction would be transferred to the customer, offering more competitive prices in the market.
Supply Chain Success Features
The supply chain proposed is characterized by a number of features that make it potentially highly successful. Firstly, the supply chain has been designed from real-time data and delivers real-time analytics. With the use of Track Via. Customers can access real time data on their order. Secondly, it has been designed for Certech and the driving KPIs within the organization. Thirdly, TackVia avails secure views for each user, based on the technical know-how and the amount of information that is required.
Implementation
The SCM system will be strategically integrated and implemented into the existing processes and structures following a procedure that has been designed for optimal results.
Aligning supply chain strategies to be in line with the business goals and objectives
Developing the infrastructure that determines the limits within which the supply chain will function
Drive towards efficiency and integration in all major processes
Acquire technology required to empower the supply chain (Samson, 2011)
Conclusion
In order to monitor operations, a supply chain management (SCM) system is needed. Certech's product goal is to centralize study guide materials on portable USB devices that tailor to the needs of potential exam takers. Key factors required to create a successful SCM system for Certech include: strategic management of resources, segmenting of customers by needs, and having visibility of product supply at multiple decision making levels (Baltzan, 2013).
References
Baltzan, P. (2013). Business Driven Technology (5th ed.). New York: McGraw-Hill/Irwin.
Comptia. (2015, June 1). Wondering what's on the exam. Retrieved June 22, 2015, from Comptia Certification: http://certification.comptia.org
Ferrier Hodgson. (2014). 2014 Transport and Logistics Insights. Melbourne: Ferrier Hodgson.
Freightview. (2015, March 10). Compare your LTL rates faster. Retrieved from Freightview: https://www.freightview.com
Liu, J. J. (2012). Supply chain management and transport logistics. Milton Park: Routledge.
Microsoft. (2015, April 19). Find the Right IT certificatiion. Retrieved from Microsoft Learning: https://www.microsoft.com/learning/en-us/certification-overview.aspx
Samson, R. M. (2011). Supply-Chain Management: Theories, Activities/Fuctions and Problems. Hauppauge: Nova Science Publishers.
TrackVia. (2015, April 28). Operations Management Software & Supply Chain Solution. Retrieved June 22, 2015, from TrackVia: http://www.trackvia.com/department-solutions/operations-management/
Stuck with your Business Proposal?
Get in touch with one of our experts for instant help!
Messenger
Live chat
Time is precious
don't waste it!
Get instant essay
writing help!
Plagiarism-free
guarantee
Privacy
guarantee
Secure
checkout
Money back
guarantee
Get a Free E-Book ($50 in value)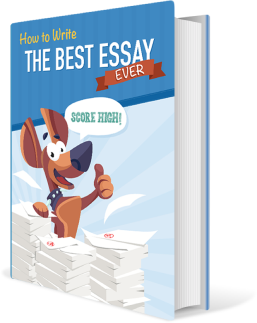 How To Write The Best Essay Ever!