The Real Definition of Supply-Chain Security, Business Proposal Example
This Business Proposal was written by one of our professional writers.

You are free to use it as an inspiration or a source for your own work.
Supply Chain Management
The management of these networks is convoluted due to segregating responsibilities for command, across different levels in the supply chain management network. Likewise, frequent promotions and job rotation in a rising-cost environment is a challenge. Furthermore, SCM has also encountered vulnerabilities. A security definition in the context of SCM is defined as "The discipline of contingency planning for any authorized delay, diversion, compromise or other related incident that could create a negative disruption or cost to a company's flow of material, data or payment across international borders, from the point of conception to final delivery." (Peck, 2003).
RFID Integration with Military Supply Chains
"Radio Frequency Identification (RFID) is an enabling technology that will allow military logisticians to create synthesized and integrated end-to-end information on assets" (Estevez, 2005). Tracking troops is essential for the military supply chain, in order to align supplies in a reachable location. US faced a similar challenge during an Iraqi freedom operation, as the rapidly moving troops were tracked by incorporating information technology. Each combat unit was equipped with Radio frequency identification (RFID) transponders. Radio Frequency Identification (RFID) is a technology to recognize objects. This technology is for eternity classified as a technology similar to Automatic Identification and Data Capture (AIDC). AIDC consists of Barcodes, Biometrics and Smartcards. Apparently, RFID and Barcodes technologies are considered as one of the key drivers in supply chain management operations to categorize objects or merchandize at various workflow stages. In the intervening time, Biometric and Smartcard technologies are employed for access control procedures, banking and communication industry. The prime advantage of RFID technology is its ease of use and minimalism. That is the reason why it is adopted and deployed in multipurpose applications i.e. Supply Chain Management (SCM), Inventory Tracking, military supply chain management, Theft Protection, Location based Services, Electronic Health Monitoring for health care systems, RFID integrated travel documents, payment systems and context-aware applications. In recent years, this technology is flourishing robustly due to its extensive usability in upcoming technologies i.e. Ubiquitous Computing, Pervasive Computing, or Ambient Intelligence Solutions. RFID technology comprises of transmitters spreading electromagnetic technology in the environment to send and receive signals. The communication is conducted between two elements i.e. transceiver and transponder. Consequently, by incorporating RFID transponders to individual combat units and inbound logistic materials during shipment, real time information management is possible via a single interface. The interface will show instant updates of troops and logistics movements over the globe, which may provide real time dominance on the information for both logistic management and strategic military decisions (Morales & Geary, 2003).
Conversely, RFID is inappropriate for global logistics management, RFID operates on airwave communication in a limited frequency range that is not similar in different regions. For example, RFID frequency broadcasted in Japan will not work in USA, as these countries have different frequency ranges. Likewise, in USA, federal communication commission has permitted only 433.5 to 434.5 MHz frequency ranges for the spectrum that can be used only for commercial shipping containers (GIERMANSKI, 2011). Furthermore, the federal communication commission rules specify the RFID can transmit frequencies longer than a minute. The RFID transponders attached to the shipping containers related to defense department will only use the RFID frequency after the arrival of the containers at U.S port. After transmitting the RFID frequency, as per FCC permitted range, the transponders will reply the transmission with data including shipping data and container activities such as 'how many times the container was opened during transit'.
All the information is passed via certain protocols, as these protocols allows the transponders i.e. RFID tags attached on the containers and RFID detectors that will detect these tags via certain protocols, in order to retrieve information and establish a small communication channel. However, there are no international standards for RFID protocols and standards (GIERMANSKI, 2011). These protocols specify the methodologies and languages that will be used in RFID communication spectrum. These RFID systems are efficient, convenient and robust at a domestic logistics management level but are not effective at the international level. Moreover, the overland movement of cargo internationally is an issue, as it requires RFID management by incorporating antennas and RFID readers or detectors at the landing or departure points. Therefore, there is a requirement of creating RFID environment or land infrastructure. It is impossible to virtually organize, manage and track the transition phase of these containers. However, checkpoints are the only solution where these containers can be tracked, managed and organized (GIERMANSKI, 2011). Likewise, these land based check points are difficult to manage, as each RFID transponder attached to a container, must have to examine the transceivers before establishing a communication channel. Moreover, different landscapes and geographic factors on a different location of the planet make the installation of antennas a difficult task. For example, there are frequent changes for supply paths from the coalition forces by travelling via a highway that may connect other routes to central Asia and may become defenseless.
For addressing these issues, the department of defense must establish a strategy to administer infrastructure issues that are triggered by new routes. In order to protect the installed antennas on the land-based infrastructures and transit routes of the containers, there is a requirement of gaining access to the land by the local government.
References
Peck, W. G. (2003). The real definition of supply-chain security. Journal of Commerce (15307557), 4(45), 13-13.
Estevez, A. (2005). RFID vision in the DoD supply chain. Defense AT&L, 34(3), 23.
Morales, D. K., & Geary, S. (2003). Speed kills: Supply chain lessons from the war in iraq. Harvard Business Review, 81(11), 16-17.
Stuck with your Business Proposal?
Get in touch with one of our experts for instant help!
Messenger
Live chat
Time is precious
don't waste it!
Get instant essay
writing help!
Plagiarism-free
guarantee
Privacy
guarantee
Secure
checkout
Money back
guarantee
Get a Free E-Book ($50 in value)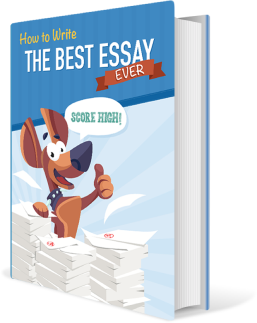 How To Write The Best Essay Ever!