Chapter Enrichment Teams at the American Red Cross, Case Study Example
This Case Study was written by one of our professional writers.

You are free to use it as an inspiration or a source for your own work.
The American Red Cross operates 24 hours each day, every day. It mobilizes equipment and personnel to help in wartime relief as well as in natural disasters. For instance, when Hurricane Katrina roared through Louisiana, the Red Cross sprang into action to provide food, shelter, clothing, and medical necessities to the people affected by the storm. The services of the Red Cross are provided without charge to anyone who requests such services. Family income, origin, or gender, are never considered when the Red Cross provides its services. Similar to the police or fire department, the members of the Red Cross are first responders. Services are mobilized almost as quickly as are police and fire services. Like the police and fire departments, the Red Cross never considers their own safety first; they are available to any individual or groups of individuals who need their help.
A major concern of the Red Cross is that regardless of what services are needed, these services should be rendered according to a preset standard, without regard to population characteristics and without regard to area or locale. Within certain parameters, the services provided by the Red Cross should be equal in all parts of the United States or in any part of the world. To create a standard for excellence, at the same time determining where service improvements can be made, the Red Cross creates enrichment teams (Polzer & Woolley, 2003). These teams can best be described as using group dynamics used to ensure a constantly high quality of service.
Hackman and Connor (2004) place employee teams into three categories, or as they are called by the researchers: zones. These zones are created by the information processed, the urgency in the creation of the final product, and the level of interdependence among the collaborators. Although the employees or volunteers in each of these zones may be remarkably similar, the differences come from among the variety of teaks in which they are engaged. Distinct similarities exist among enrichment teams at the American Red Cross when compared to other group dynamics as they exist in other global organizations.
Polzer and Woolley (2003) observed the Red Cross practiced bringing together five to eight professionals from different chapters. These professionals worked in these teams to identify positive and negative responses to different situations in which their services were, and are, required. By identifying both similarities and differences the Red Cross hopes to maintain a level of standardization in all of their chapters.
The major characteristic of group dynamics is teamwork. Regardless of the organization, in those cases where teamwork does not exist there is no standardization for provided assistance. To the receivers of services, some individuals will say that each person running off on his or her own tangent—while they mean well—does not provide an expected level of consistency. Without teamwork the duties assigned to these first responders can be overwhelming. Teamwork, on the other hand, ensures that first responders will all be on same page, working together to get the task(s) at-hand under control in the most expeditious manner possible. Janis (1972) created the term, Groupthink. This term suggested that highly educated people confined in a room and working as a team could conceivably create errors in their thinking which would not be caught y the remainder of the group. Polzer and Woolley (2003) observed that group dynamics at the Red Cross seemed slow and often inefficient when comparing man hours to outcomes found. However, the single most important outcome of these group dynamics was the identification of errors: Errors made by one or more individuals were quickly identified through the interaction of the entire group.
The American Red Cross believes in the standardization of their programs across these United States. Although the product may be different, the Red Cross program can be compared to the standardization of many fast food restaurants across the country. For instance, regardless of where a McDonalds is located, consumers can always be assured of the same product, the same quality, and the same cooking process. Like McDonalds, the American Red Cross believes that the same quality of services should be provided everywhere in the nation. Likewise, the service(s) performed should be the same, allowing only for differences in performance as is mandated by each locale.
Blasko (2009) discussed some of the positive effects of group dynamics. These include (1) varied cultures, (2) enhanced memory of facts, (3) greater acceptability of decisions, and (4) error detection. Varied cultures refer to the greatest group of individuals, each contributing their unique background to the overall group. These include varied cultures (different people with varied beliefs, yet having the overall belief in the service of others in time of need). This may include different age groups and different genders. If we are to believe the stereotypical norm that men are better at some tasks while women are better at their own gender-related tasks, then the casual observer can understand that proactive groups of both genders are better prepared to handle all of the issues in any one event. Team efforts are better when one considers that single individuals performing tasks are simply ill-equipped to work singularly. These qualities among people comprising a group add to the amount of experience and the kinds of experience that any single team has to offer. Generally, the greater the number of people involved in any one act the greater the team recall becomes.
When individual members identify with a single team they are more accepting of the team's decisions. Two scenarios are involved here. The first is among team members who made the greatest or most logical decisions. The second is from other members who have not contributed in any of the decision making. However, due to their identification with the specific team they will support the decision because of their identification with the group.
Team membership also helps with error identification. Team effort aids in identifying errors. When a team is working in a demand situation such as is true of the Red Cross, errors and mistakes in judgment may go unnoticed. When these teams have time to sit down and discuss their accomplishments and performance, errors and mistakes become more readily diagnosed. The result of these team assessments is a collective understanding, both by the individual team and, if the findings are published, by several teams operating in tandem in different locales. The members together come to a decision after many deliberations and discussions so that in repeated situations, everybody has a better understanding of the course of action to be followed.
Until the 1950s people held sole responsibility for their own actions. When they did well they received the accolades of their organization or the thanks of the people they helped. Janis (1972) alerted the business community to his concept of Groupthink. The idea behind Groupthink was that working in teams activists would be in a better position to help each other. Groupthink helped teams to identify the duties of its activists. In addition to helping organizations find what they did well it also helped these organizations to identify those areas of weakness where assignments needed better defining.
The American Red Cross took group dynamics a step further. They recognized that their services are those of first responders. They also recognized that the excellence in service that they bring to Americans and to other people in all parts of the world need to be identified with the same excellence regardless of locale. To standardize their services they created their own enrichment teams. These teams consist of employees and volunteers from all over the world intervening on behalf of the Red Cross, identifying the excellent service being performed. These enrichment teams also identify areas where the standard is not at a prescribed level and where improvements must be made.
References
Blasko, J. (2009). Groupthink hasn't died. It is making a comeback after several years of stagnation. Harvard Business Review 87(2): 41-62.
Hackman, R. & Connor, S. (2004). What makes a great team? American Psychological Association 21(11): 33-47.
Janis, I. (1972). Victims of Groupthink. A psychological study of foreign policy decisions and fiascoes. Boston: Houghton Mifflin.
Polzer, J. & Woolley, A. (2003). Chapter enrichment teams at the American Red Cross. Harvard Business Review 9-402-042.
Stuck with your Case Study?
Get in touch with one of our experts for instant help!
Messenger
Live chat
Time is precious
don't waste it!
Get instant essay
writing help!
Plagiarism-free
guarantee
Privacy
guarantee
Secure
checkout
Money back
guarantee
Get a Free E-Book ($50 in value)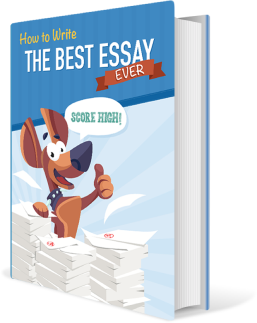 How To Write The Best Essay Ever!