Chief Marketing Officer Steve Robinson, Essay Example
Pages: 4
Words: 1110
Essay
This Essay was written by one of our professional writers.

You are free to use it as an inspiration or a source for your own work.
Chief Marketing Officer Steve Robinson and his team take a unique marketing approach, different from their quick service restaurant competitors. While competitors are looking for customers, Robinson's marketing team is focused on getting fans. Customers do contribute to sales revenue, but fans remain loyal, contribute to free advertising among their peers, and project a positive image for the business. The use of sporting events and college sponsorships helps to build relationships with these fans. Robinson notes that establishing such relationships with these entities promotes growth in the business, compared to simply transacting a few sales and collecting the money. This business to consumer relationship Robinson and his team value so much extends to a personal level. On some occasions, Chick-Fil-A employees have worked overtime to keep the doors open for customers without any obligation to do so. Chick-Fil-A restaurants will even go as far as giving away free food on special or unexpected events. This kind of community involvement goes a long way in keeping their fan base—not consumer base—not only satisfied but enthusiastic to continue to be a part of the Chick-Fil-A team.
Robinson also follows the stakeholder module as part of his team's marketing strategy by acting as an advocate for their customers. One example demonstrating this part of the strategy requires that the Chick-Fil-A restaurant buildings obtain the Leadership in Energy and Environmental Design (LEED) certification. Although this building certification contributes to Chick-Fil-A's expense accounts, Robinson feels it is important to consider what best suits the stakeholders. This persistence to steer away from the traditional marketing model of simply focusing on generating profits has brought the Chick-Fil-A company to a respectable level among their customer fan-base as well as other stakeholders who continue to support their business. Knowing what the stakeholders' desire gives Robinson's team an inside look on what they will desire next. They make use of an 80 thousand square foot innovation facility that is dedicated to marketing analysis. Instead of developing ideas from the inside, Robinson focuses on calculations of what the customer will desire in the future. Keeping track of customer patterns and designing a marketing paradigm that will anticipate what foods and services will satisfy the customers from a futuristic perspective keeps the business ahead of competitors while continuing to stimulate consumer interests.
Chick-Fil-A is not just a fast food service trying to make money. What is special about Robinson's marketing strategy is that he keeps it fun. Often the Chick-Fil-A restaurants will sponsor events and contests that engage in a high level of customer interaction. Robinson and his team marketed an advertisement trend that became known as Cow Appreciation Day. This ploy allowed loyal customers to dress up as a cow and enter a Chick-Fil-A restaurant to win a free sandwich. Hundreds of thousands of Chick-Fil-A fans all over the nation dressed in some type of cow costume for the special day. The trend spread all over social networks such as Facebook, Twitter, and Instagram. Social networks were not the only outlet promoting free advertising as the news and press circuits took part in sharing the story as well. Such a marketing trend keeps customers entertained, stirs curiosity of potential customers, makes the job fun for employees, and all at the same time while generating sales revenue for the business.
Electronic cigarettes or E-cigarettes are battery powered devices that simulate the use of traditional cigarettes through a liquid vapor mechanism. This mechanism is based on Ohm's law of physics. The positive and negative charges on a battery engage in a constant current where a coil intercepts the voltage and creates resistance between both charges to generate heat. A wick very similar to that of a candle lies within the coil and soaks in a unique fluid. As the resistance generates heat on the coil, the fluid vaporizes and is inhaled through a vacuum tube into the lungs of the user. Most of these fluids contain nicotine which makes the vapor strongly resemble the stimulating effects of traditional cigarette or tobacco smoke. These devices come in various forms and modifications but they all follow the same method of physics. What makes e-cigarettes different from traditional cigarettes is the fact that they present no flame, which means there is no combustion of smoke.
Marketers of e-cigarettes are able to target market the youthful generation in many ways that traditional cigarette companies cannot. Although commercial advertisements for cigarettes are banned from public television, e-cigarettes remain free to advertise. This is because e-cigarettes contain no tobacco, which means they are not subject to the same tobacco laws that traditional cigarettes are bound to. The fluids used in e-cigarettes also come in hundreds of flavors, most of them fruity which marketers use to convey the idea to the youth that these forms of e-cigarettes are related to candy. The designs of the e-cigarette devices themselves are manufactured in many designs and colors that conform to pop culture, which becomes appealing to the youth.
Contemporary evidence suggests that e-cigarettes are safer than traditional cigarettes because they do not emit smoke. Without smoke, there can be no second hand smoke. The danger that burning tobacco imposes comes from the smoke. Furthermore, the thousands of harmful chemicals found in cigarette smoke are not found in e-cigarettes. There is much debate concerning nicotine levels whether in smoke or vapor. However, some researchers suggest that nicotine is not the threat, but rather the smoke. Nicotine is a chemical stimulant not much different from caffeine found in coffee and energy drinks. Prolonged users of any type of cigarettes become addicted to the nicotine. Traditionally, addicts used nicotine patches to constrain their use of smoke. If all the user needs is a hit of nicotine, then they do not need to rely on smoke as they can either rely on nicotine patches or e-cigarettes if they would rather simulate the act of smoking in a safer way.
The US has not banned the use of e-cigarettes because the Food and Drugs Administration has not been able to prove any significant harm from them to humans. The US should not ban e-cigarettes as scientific studies has shown so far that they pose no significant threat to human health and are even a safer alternative to traditional cigarettes.
It is ethical for manufacturers to produce and sell e-cigarettes in the US economy because they are helping users of traditional cigarettes break their unhealthy habit for a safer alternative. The FDA makes it mandatory for sellers to disclose the nicotine levels as well as all the ingredients used in the fluids before they are put on the shelves. This means they are already being regulated and assessed to measure any possible health hazards.
Time is precious
don't waste it!
Get instant essay
writing help!
Plagiarism-free
guarantee
Privacy
guarantee
Secure
checkout
Money back
guarantee
Get a Free E-Book ($50 in value)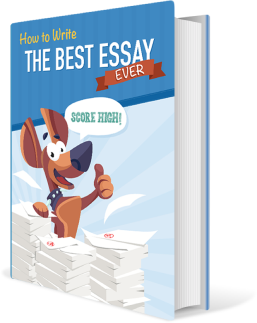 How To Write The Best Essay Ever!