Classical and Operant Conditioning, Essay Example
Pages: 4
Words: 963
Essay
This Essay was written by one of our professional writers.

You are free to use it as an inspiration or a source for your own work.
This student has a one-year-old puppy that the writer wishes to train to do some tricks, one of which is to get the dog to sit. Having learned in psychology about classical and operant conditioning, the student knows that both types could be employed; and if carried out effectively, both methods would work. Both of these methods will be used in this fictional conditioning process, beginning with the student's favorite one, operant conditioning. It must, however, be emphasized that if this were a real life situation, only one method would be used in order to provide consistency and effectiveness.
Operant conditioning—also known as instrumental conditioning, behaviorism, and Skinnerian conditioning–was developed by psychologist B. F. Skinner in the 1950s. He believed that "through operant conditioning an association is made between a behavior and a consequence for that behavior" (Cherry). Importantly, "Skinner believed that internal thoughts and motivations could not be used to explain behavior. Instead, he suggested, we should look only at the external, observable causes of human behavior" (ibid.). Skinner's theory explains how we acquire all of the learned behaviors that we portray every day. All around us people are carrying out tasks in the hope of receiving praise, positive (or negative) rewards, and promotions. The more they receive such responses to their behavior, the more likely they are to repeat that behavior. It must be noted that negative reinforcement involves "the removal of unfavorable events or outcomes after the display of a behavior. In these situations, a response is strengthened by the removal of something considered unpleasant" (ibid.). When Skinner wanted to create a behavior in an animal he did it in small successive steps that he called "shaping." Shaping is more beneficial in more involved complex learning than it is in training this student's dog to sit. For example, in training a dog to fetch a pair of slippers from a closet involves more successive steps than does teaching a dog to sit. In the former, the trainer would reinforce the dog for even the smallest move in the desired direction. Consequently, if the dog went to the closet, it would receive a small reward; and for the next several times that he did that, a reward would be given. Then, however, no reward would be given again until the dog picked up the slippers; and this reward would also be given several times until the dog associated that reward with that action. The final and bigger reward would occur when the dog brought the slippers to the trainer's feet (Operant Conditioning); and this reward would also be given several times until the dog associated that action with what was expected of him. After that, the reward could be slowly withdrawn in the hopes that the dog would bring the slippers without any rewards. Should the dog not always do this, the reward could be given again a couple of times to the dog to confirm for him his conditioning.
With regard to this student's puppy, rewards could be given when the puppy stopped running around and stood in one place. Then, if the puppy lay down, rewards could be given again until it realized that was an expected action. The next and final reward(s) would be given when the puppy would sit upon command. Classical conditioning was discovered by Ivan Pavlov and "is a learning process that occurs through associations between an environmental stimulus and a natural occurring stimulus" (Cherry). The environmental stimulus would be known as the unconditioned stimulus and in this instance would be a dog's dish. When it's time to eat, the dish is placed on a mat and the dog's training to sit begins. When the dog sits as trained (conditioned response) beside the dish waiting for the food, that is the conditioned response. Eating would be the unconditioned response. When the sight of the dog's food dish is enough to get the dog to sit beside it, the dish has become the conditioned stimulus. Eventually, the dog should be trained sufficiently to sit upon command without a food dish being present. It should be noted that rewards are not part of classical conditioning.
Classical conditioning does not involve reinforcement,, but operant conditioning does. A somewhat classical example is that of a primary reinforcer being money, whereas secondary reinforcers are what one can buy with that money. Institutionalized patients have been known to receive tokens of certain values for certain actions (primary reinforcement) and when they have enough to see an in-house movie, for example, they simply give them to the attendant in the same manner as one would give money to a cashier at a downtown movie theatre (secondary reinforcement).
Arnold Gesell (1880 – 1961) developed the Gesell Maturational Theory, which contends that "development in childhood and adolescence is primarily biological or genetic in origin…they determine predictable patterns of biological behavior that Gesell termed norms. His theory uses norms of development to describe the process of maturation" (Gesell's Maturational Theory). Abaddon says that "maturation is not learning at all…Just because an animal improves its performance of a behavior with time does not mean that the animal is improving through learning" (ibid.) Perhaps the animal was physiologically or anatomically unable to perform the behavior until it reached an appropriate developmental stage. This can sometimes make somewhat unclear how large a part learning played in a certain behavior. Abedon says that maturation must be distinguished from learning in order to know the roles they play in learning.
References
Abedon, Stephen T. Behavior as Adaptation. Retrieved on April 08, 2012, from http://www.mansfield.ohio-state.edu/-saledon/campb151.htm.
Cherry, Kendra. Introduction to Classical Conditioning. Retrieved on April 08, 2012, from http://psychology.about.com/od/behavioralpsychology/a/classcond.htm.
Cherry, Kendera. Introduction to Operant Conditioning. What is operant conditioning? Retrieved on April 08, 2012, from http://psychology.about.com/od/behavioralpsychology/a/introopcond.htm.
Gesell's Maturational Theory. Retrieved on April 08,2012, from http://www.reference.com/motif/science/gesell's-maturational-theory.
Operant Conditioning. Retrieved on April 06, 2012, from http://www.appsychology.com/Book/Behavior/operant_conditioning.htm.
Time is precious
don't waste it!
Get instant essay
writing help!
Plagiarism-free
guarantee
Privacy
guarantee
Secure
checkout
Money back
guarantee
Get a Free E-Book ($50 in value)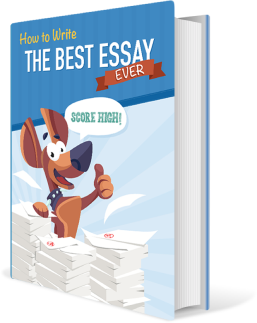 How To Write The Best Essay Ever!