Classical Ideals in the 18th and 19th Centuries, Essay Example
Pages: 2
Words: 658
Essay
This Essay was written by one of our professional writers.

You are free to use it as an inspiration or a source for your own work.
Classicism was the term that meant repose, symmetry, elegance, and clearness to traditional forms. It was synonymous with artistic quality and excellence of high distinction. Specifically it was an imitation or admiration of the Roman and Greek architecture, art, and literature. While the classics thrived during the early centuries, during the 18thand the 19th centuries, the classic ideals had a revival, following the archaeological rediscovery of Pompeii and Herculaneum. (Center for Educational Studies) Due to this rediscovery, there was a renewed interest in ancient Greece and ancient Rome's culture. Classical ideal that were used throughout the arts and in architecture during the 18th and the 19th centuries were considered neoclassicism. This term was given to this period in art history due to a larger romantic movement, called the Age of Enlightenment. This period was also closely tied to the French and American revolutions, in which tied closely to political events, which made parallels from the modern and ancient forms of government.  Much of the neoclassical architecture was used in various image-related constructions. This included within worldwide empires, totalitarian regimes, enlightened democracies, and feudal monarchies. Many of the ideals were Corinthian, Ionic, and Doric pillars that were some of the large-scale structures, surmounted by enlarged Renaissance-style domes. "Neoclassicism was yet another return to the Classical Orders of Greek and Roman Antiquity on a monumental level, albeit with the retention of all the engineering advances and new materials of the modern era." (Visual-Arts).  For arts, their influence was within sculptures of Hercules, Voltaire, Copernicus, Domius Aurea, and depictions of The Odyssey.
Social Issues in the 19th Century
In much of the art history, with each new social movement, came a new art movement. The changes in the social climate trickled down into many of the independent aspects of society. This included art, in which during the 19thcenturies art was influenced by more freedom of expression, incorporated new forms such as photography, and the industrial era of the United States. The realism movement was a different movement that was prominent throughout the nineteenth century, it focused on objective and truthful vision of contemporary life. Realists, "democratized art by depicting modern subjects drawn from everyday lives of the working class." (Finocchio) Realists unlike other artists from before, focused on the social issues that impacted people during that time, that rejected the idealized classic ideas, and focus on representing real and existing objects. Much of the literature that was influenced included Gustave Flaubert, Honore de Balzac, Emil Zola, and Karl Marx's Communist Manifesto (1848). One of the most prominent figures during the Realism movement was Coubert that challenged the primacy of history painting, but instead wanted to focus on real people. This is demonstrated in, A Burial at Ornans (Musee d'Orsay, Paris 1850), that was one of the first to be exhibited at the Paris Salons. The artwork was, "The frieze-like portrayal of somber middle-class citizens at a graveside in Courbet's home province generates an explosive reaction among the painter's audience and critics." (PBS) For his grand subject he used ordinary people that highlighted the impact of suffering, which drew from the ideals of the oppressed and poor people in France. Jean-Francios Millet also was a realist painter focusing on depicting reality in France. His painting Sheep Shearing Beneath a Tree (1854) depicted many of the rural areas that were different from modernized Paris, he focused on the real issues of rural poverty, as well as their physical hardships they endured working. Many other artists during this time chose to highlight the social disparities that impacted many of the citizens in their daily lives.
Works Cited
Finocchio, Ross. "Nineteenth-Century French Realism". In Heilbrunn Timeline of Art History. New York: The Metropolitan Museum of Art, 2000. 2004 October. Web. 2 May 2015. http://www.metmuseum.org/toah/hd/rlsm/hd_rlsm.htm
"Lesson One: Discovering the Classical Past." Center for Education Studies. 2010. Web. 2 May 2015. http://www.neoclassicism.us/Content/DiscoveringTheClassicalPast
"Neoclassical Architecture." Encyclopedia of Art History. N.d. Web. 2 May 2015. http://www.visual-arts-cork.com/history-of-art/neoclassical-architecture.htm#neoclassicism
"Visual Arts." PBS. N.d. Web. 2 May 2015. http://www.pbs.org/wgbh/cultureshock/flashpoints/visualarts/courbet_a.html
Time is precious
don't waste it!
Get instant essay
writing help!
Plagiarism-free
guarantee
Privacy
guarantee
Secure
checkout
Money back
guarantee
Get a Free E-Book ($50 in value)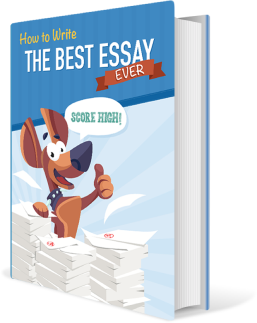 How To Write The Best Essay Ever!