Cleaning Up the Clothing Supply Chain, Research Paper Example
This Research Paper was written by one of our professional writers.

You are free to use it as an inspiration or a source for your own work.
In the past, when people bought or made clothing, the clothing was meant to last. If a piece of clothing was damaged, it was repaired and worn again or recycled into a different piece of clothing. As time passed, society moved away from that mentality. Fashion became a money-making industry. Fashion design became popular, and there were two fashion seasons—spring/summer and fall/winter. Fast forward to today, and you see "fast fashion." There are 52 "micro-seasons" every year. In essence, the fast fashion industry wants people to feel like their fashion is outdated after just a week. This mentality not only causes wastefulness on the consumer's part, it causes environmental damage from industrial waste. Fast fashion also encourages the unethical conditions that can be found in sweatshops of the poorer nations. Workers are subjected to fourteen hour workdays just to be able to survive—they can't even live comfortably!
The main argument that fast fashion companies such as H&M and Zara have against ethical and clean supply chains is that it is not "practical." In order to continue to produce such a high amount of clothing, they must be able to keep their costs low. H&M also argues that they must be able to continue to provide low cost fashion to their customers, thus making fashion accessible to the "average" person. Companies such as H&M are keeping production costs low at the expense of the environment and the sweatshop laborers that they exploit.
According to companies that have managed to move towards ethical and clean supply chain, the cost of not cleaning up the supply chain is greater than the profits made by continuing to use sweatshop laborers. The human aspect notwithstanding, the factories that are often used to produce fast fashion are often disposing of their industrial waste improperly, polluting the environment and getting into the groundwater. The factories are also often pumping tons of greenhouse gasses into the air, polluting the air as well.
When confronted with the costs of fast fashion to the environment, it becomes clear that the reality of the fashion industry is an ugly one. If more consumers were aware of the ugly truths of the fast fashion industry, it is probable that sales would decline. The general public is moving more towards a greener mindset, and there would likely be a boycott against companies that do not have an ethical and clean supply chain. Perhaps that is exactly what is needed to reform the industry. In order to change this trend, perhaps consumers should educate themselves and refuse to buy from companies that do not put forth effort to clean up their supply chain.
The most likely result of a national boycott on industries that do not invest in ethical and clean supply chains is an industry-wide reform. This reform would be for the betterment of the sweatshop workers in a dead-end menial job that work 14 hours a day to bring home peanuts. This reform would be for the betterment of the environment; it would reduce the pollution of the groundwater and of the skies. It might even reduce consumer waste. Perhaps if the focus of fashion was not on quantity, but rather on quality, we would not find ourselves with a "throw it away rather than fix it" mentality.
Works Cited
Anonymous. (2014, November 7). Cleaning up the clothing supply chain. Retrieved from DW.de: http://www.dw.de/cleaning-up-the-clothing-supply-chain/a-17753004
Bhardwaj, V. (2010). Fast fashion: response to changes in the fashion industry. The International Review of Retail, Distribution and Consumer Research, 165–173. Retrieved from http://www.academia.edu/576035/Fast_fashion_response_to_changes_in_the_fashion_industry
Tokatli, N. (2006). Global sourcing: insights from the global clothing industry—the case of Zara, a fast fashion retailer. Journal of Economic Geography.
Whitehead, S. (2014, August 19). 5 Truths the Fast Fashion Industry Doesn't Want You To Know. Retrieved from The Huffington Post: http://www.huffingtonpost.com/shannon-whitehead/5-truths-the-fast-fashion_b_5690575.html
Stuck with your Research Paper?
Get in touch with one of our experts for instant help!
Messenger
Live chat
Time is precious
don't waste it!
Get instant essay
writing help!
Plagiarism-free
guarantee
Privacy
guarantee
Secure
checkout
Money back
guarantee
Get a Free E-Book ($50 in value)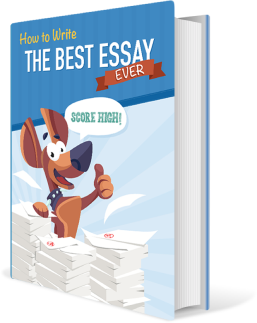 How To Write The Best Essay Ever!