Youth Violence Among Urban Youth Schools, Dissertation – Methodology Example
This Dissertation - Methodology was written by one of our professional writers.

You are free to use it as an inspiration or a source for your own work.
Need a custom Dissertation - Methodology written for you?
HIRE A WRITER!
Introduction
To assess youth violence among urban youth schools, a systematic review will be conducted in a manner that intends to draw a link between African culture and traumatic experiences to the tendency for urban students to engage in violent activity. A literature review will be conducted by identifying sources using the key words "behavior theory", "culture", "personality", "Afrocentricity", and "African-American". These words are used to generate information regarding previously conducted studies that draw a connection between African-American youth and violence. The goal of this method will be to compile information about the topic in a manner that helps the reader gain a greater societal context of the behavior of these students, which will allow psychologists and educational professionals to generate evidence-based interventions to promote the cessation of this behavior.
Methods of the Study
This systematic review aims to determine the cause of violence by African-American students in urban schools. Data was retrieved from four books that discuss human behavior and how these behaviors could be assessed and intervened with using psychological principles. One peer-reviewed article from the Journal for Social Action in Counseling and Psychology was utilized. The two remaining publications are internet resources written by professionals in the field, focusing on the unique concepts of Afrocentricity and why African-American youth are likely to commit violence towards one another. A majority of the publications used have been published in the past five years, indicating that the information provided is relevant to the current state of school violence. These sources will be used in a manner that intends to demonstrate the connections between African American culture, human behavior, and the violence that currently occurs in urban schools.
Limitations of the Study
While a systematic review is a reasonable way to draw conclusions about the research that has already been conducted in the field, it prevents the ability of the researcher to ask questions that have not already been explored. Rather the information presented in this project could be used to allow researchers to generate new research questions and associated hypotheses. A majority of the literature used in this review was meant to reflect the African-American cultural experience in schools in the United States. This experience is then connected to human behavioral issues and the concept of Afrocentricity. Both concepts are important in understanding this relationship, but it is challenging to determine the psychological state of the individual's involved in urban school violence by conducting a systematic review. It is therefore recommended that psychologists build upon this study by generating case studies of individuals that have been directly involved in this type of violence to determine their motivation for doing so in addition to the factors that may have prevented them from becoming engaged in this type of violence in the past.
Furthermore, this study has the potential to provide recommendations to education or mental health professionals that could reduce the harmful behaviors of students in urban schools. However, it is necessary to consider that the proposed interventions may not be effective in each case and that the evidence provided in this review should only be used as recommendations. It is also necessary for these individuals to gain an understanding of the student's criminal and health history before deciding on a reasonable intervention for each client. In addition, it is important to reason that each student's situation may be different depending on their geographic location. Therefore, it would be beneficial for future studies to discern the culture of violence in schools as it pertains to different geographical regions because there may be different root causes for these actions.
Bias is also an unavoidable factor that must be considered in this analysis. It is often challenging to look at other cultures without being ethnocentric. Therefore, it is important to look at this research objectively in an attempt to understand the reasons for urban violence from the perspective of the individuals that commit it. It is not beneficial to judge these individuals for their actions, as they would not commit school violence without reason. It is therefore important to indicate that the value of this work would not exist if it were not approached with an open mind. It is therefore important for the reader to understand that all attempts to remove bias from this analysis have been taken, but bias may innately remain as a consequence of the literature used for this review.
Conclusion
A systematic review was used to gain a comprehensive understanding of the relationship between culture, human behavior, and urban violence. Overall, this study could be used as a reasonable means by which researchers can form new research questions and hypotheses. While there are several limitations to this study, bias has been removed to the highest possible extent and this research could be used as a basis for recommendations for interventions that could be used by education professionals or psychologists to help guide troubled youth.
Stuck with your Dissertation - Methodology?
Get in touch with one of our experts for instant help!
Messenger
Live chat
Time is precious
don't waste it!
Get instant essay
writing help!
Plagiarism-free
guarantee
Privacy
guarantee
Secure
checkout
Money back
guarantee
Get a Free E-Book ($50 in value)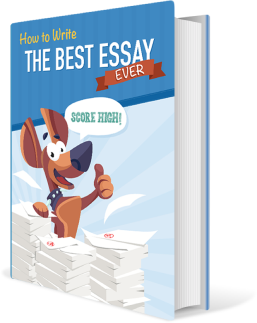 How To Write The Best Essay Ever!