Climate Change and Global Warming, Research Paper Example
This Research Paper was written by one of our professional writers.

You are free to use it as an inspiration or a source for your own work.
Introduction
Climate change and global warming has reached world concern as we experience dramatic shifts in our temperature and weather variations. Climate change is a global issue and as such has an impact upon all nations on the planet. Each nation has a specific responsibility to reduce carbon emissions and play an active part in the prevention of global warming. Climate Change will result in higher temperatures and this means increased Ultra Violet Radiation (UV-B) content. This will have a direct result in the degradation of plastics and woods that are subject to increased UV levels. This climate is essentially the weather pattern for a specific area.
The concept of climate change refers to variations in the average state of the climate over time. The problem relative to climate change is the result of the concentration of greenhouse gases i.e. CO2 CO4 N20 and CFC's. These trap infra-red radiation inside the Earth's atmosphere and create an anomaly that has been termed 'the greenhouse effect'. This is a natural phenomenon within the normal bounds of nature. Historically nature tends to balance these conditions but mankind has disturbed this fragile balance by burning fossil fuels, deforestation and use of industrial processes that create greenhouse gases. This imbalance gives ride to increased infra-red radiation, changes in the air temperature, variation to precipitation patterns, changing the sea levels and melting of glaciers.
The long term ramifications of climate change have yet to be measured or determined but are seeing marked changes to the expected 'norms' of our climate patterns today may result in the need for deployment of alternate more expensive durable materials. Sceptics argue that climate change has been taking place on the planet for millions of years and this is just another cycle of events taking place. Certainly in our history we have not witnessed such an alarming increase of events causing hurricanes, fierce tornadoes and high magnitude earthquakes.
Examining the climate change problem
This position is best summed up from in December 2009 at the World Climate Change Summit in Copenhagen, Denmark the Government of Saudi Arabia was asked to rethink its position on climate change The key issue is that Saudi Arabia has always viewed climate change regulations from its own selfish interests and the threat to its oil trade. (Okpi). The developing countries are concerned that the intransigence of the Saudi Government is threatening the survival of the developing nations. The Saudi Government tends to agree in principle on the implications of climate change but takes little affirmative action towards development of a strategy that will contribute towards reduction of CO2 emissions in that country. They constantly refer to the USA and China as being the dominant world polluters and cause of impacting climate change. It is these two countries that should be leading by example in the quest for change.
The argument at Copenhagen is that it is the responsibility of all nations to reduce CO2 emissions and every nation must do its part including Saudi Arabia. After all the goal is the preservation of the planet and if we destroy our environment there will be no need for oil production in the future. Regrettably the very essence of the argument has been largely ignored by the main protagonists.
Responsibility of the Developing world
Saudi Arabia produces more emissions than the combined output of the Middle East and North Africa and as such makes it one of the world's major contributors to global warming and climate change. The Energy sectors and Electricity/Heat production account for 60% of the output.
One of the most common problems that climate change will propose for the Middle East is that of a shortage of water. Certain countries like Iraq, Jordan, Lebanon and Syria have reliable supplies of surface water but the rest face the increasing prospect of desertification and droughts. The demand for water has increased throughout the Middle East and this will result in future severe water shortages. This in turn will severely impact agricultural production in the region and how future irrigation systems needs will be met. Research has suggested that climate change will have both positive and negative impacts; an example of positive impact might be the decline in the amount of frosts. (Watson).
One of the global concerns of climate change relates to the potential of health challenges that might result from such diseases like Malaria moving into more densely populated areas like that of the Mediterranean Countries and the Middle East. The migration of these parasites may result in them becoming more resistant to existing drugs. Such changes have the potential of putting large populations at risk. (Relman)The UNDP states that climate change represents an unprecedented threat to all of the nations on our planet and that remedial action is required now and success will only be accomplished by joint nation strategies with international collaboration by all parties concerned.
The roles of Governments
China is considered to have the world's largest carbon footprint. In Copenhagen they stated that they are committed to decisive action. The Chinese government had stated that it would reduce carbon emissions in alignment with economic growth by 40-50% by 2020 as compared to 2005 figures. (Watts) Despite this being a step in the right direction, by the Chinese Government, the US and Europe felt that the cuts did not go far enough. Both Europe and the USA felt that this did not go far enough and would be as less ambitious target than required. The Indian Government stated India stated that they could reduce emissions relative to the scale and growth of its economy and 24% reduction in emissions by 2020.
Commentators stated that both China and India were at least taking positive moves in the right direction and that Europe needs to improve its overall performance levels in order to make a valid contribution to global efforts "It's yet another sign that rapidly developing countries see the potential for green growth. Europe now needs to up its game and commit to targets which really get to grips with our apparently unshakeable addiction to carbon. (Ramesh, 2009).
Conclusions
One of the main issues with carbon dioxide in the atmosphere is that it can take up to 100 years in order to disperse. Hence if we stopped CO2 emissions today we could not determine the impact for many decades to come. The European Commission (EU) hopes that by reducing emissions, on average, by -30% by 2020 it will provide a 50/50 chance of reducing global temperatures by 2 degrees C. It is not too late to take action to prevent global warming and climate change but the reality is that we are now into damage control or damage limitation and our climate will be very different in just 20 years from now. (BBC News). Actual predictions on the effects of climate change to that of regional biodiversity are hard to produce with any degree of accuracy. What we are starting to see is that as climates warm the vegetation that is produced on mountain slopes tend to move towards higher altitudes. This creates pressure on certain species that are squeezed out of specific climate zones.
References
BBC News. Climate Change. 7 2009. 17 3 2011. <http://www.bbc.co.uk/climate/evidence/too_late.shtml>.
D.A. Relman, M.A. Hamburg, E.R. Choffnes. Global climate change and extreme weather events. Washington DC: National Acadamies Press, 2008.
Okpi, A. Groups ask Saudi Arabia to rethink climate change position. 2010. 27 10 2011. <http://234next.com/csp/cms/sites/Next/News/5478755 147/Groups_ask_Saudi_Arabia_to_rethink.csp >.
Ramesh, R. India reveals Carbon Emission targets. 2 12 2009. http://www.guardian.co.uk/environment/2009/dec/02/india-reveal-carbon-emission-target. 26 9 2012.
Ramesh, Randeep. India reveals carbon emission targets. 2 12 2009. 17 3 2011. <http://www.guardian.co.uk/environment/2009/dec/02/india-reveal-carbon-emission-target>.
Robert T. Watson, Marufu C. Zinyowera, Richard H. Moss. "The regional impacts of climate change: an assessment of vulnerability." Robert T. Watson, Marufu C. Zinyowera, Richard H. Moss. The regional impacts of climate change: an assessment of vulnerability. Cambridge: Cambridge University Press, 1998. 244-245.
Watts, Jonothan. China sets first targets to curb world's largest carbon footprint. 20 9 2009. 17 3 2011. <http://www.guardian.co.uk/environment/2009/nov/26/china-targets-cut-carbon-footprint>.
Stuck with your Research Paper?
Get in touch with one of our experts for instant help!
Messenger
Live chat
Time is precious
don't waste it!
Get instant essay
writing help!
Plagiarism-free
guarantee
Privacy
guarantee
Secure
checkout
Money back
guarantee
Get a Free E-Book ($50 in value)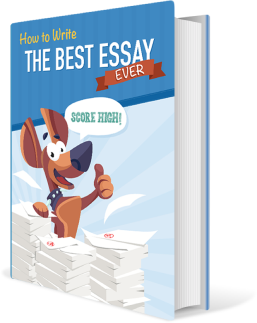 How To Write The Best Essay Ever!