Cliptomania Web Store, Case Study Example
This Case Study was written by one of our professional writers.

You are free to use it as an inspiration or a source for your own work.
Electronic commerce, otherwise known as ecommerce is a business concept that has evolved in the past 2 decades. In the last 10 years, in particular, ecommerce has become an important facet of the business world. This is owing to the fact that it is founded on the buying and selling of services of good via electronic systems such as the internet. Ecommerce has developed drastically within a relatively short period of time and many specialist predict its brighter and robust future.
However, the application of ecommerce techniques, as in the case of Cliptomania LLC, can be difficult to successfully realize. This is owing to the underlying challenges of integration of ecommerce and ecommerce concepts with the existing strategic ideology. Jimmy and Santos ventured into the web store business without much knowledge on the creation, development and maintenance of a successful web store. As a result, the company faced a number of strategic challenges.
Capital
Business growth, development and expansion can only be realized as far as capital will allow. A business can only invest in the best infrastructure if it can afford the best services. Cliptomania faced considerable challenges with capital when launching the URL Cliptomania.com. In the search to jumpstart their venture, Jim conducted an in-depth research and analysis of the alternatives available in the market. He found that three alternatives would best suit their e-business website; 1) purchase software and pay for the instalment fees where relevant; 2) contract and subscribe to an ISP (Internet Service Provider); and 3) employ a IT development specialist. While these options arrived at would best suit the business, the start-up could not afford the costs associated with contracting these services.
Operation Costs
After commencing operations, the web store found operation costs gradually increasing. Management found that Yahoo! Increased charges gradually between 1999 and 2003. These increase entailed a number of charges that included;
Insignificant charges by Yahoo! Gradually increased to the point where 2.5% to 3.5% of revenue was spent on the processing payments, a crucial business expenditure.
The use of the "Yahoo! Store search engine caused the business to incur a charge of 3.5% of the total revenue realized.
Each item that was sold on the website caused the business to incur 0.5% charge on revenue.
Contracting the services of Yahoo! was too costly for the web store in the long run. In a bid to mitigate operational costs, management reevaluated their alternatives and opted to create a website dedicated to their services and products. This required the employ of a qualified and experienced IT specialist. He was also hired on a consultancy basis, to help with maintenance of the website.
Shrinking Profit Margins and Product Choice
The company started experiencing the effect of shrinking profit margins owing to their choice of products. The company had sourced suppliers who provided smaller and smaller clip-on earrings. These products were of low quality and arguably not trendy. These products were shunned by most customers considerably reducing profit margins. In order to overcome this challenge, the business had to employ a different strategy in product choice in order to affect their profit margins. Management opted to find what is most trendy and fashionable through the creation of contacts and acquaintances in a number of fashion jewelry accessory shows. The creation of a potent network helped them develop a reliable database of specialized vendors and well as new vendors.
Market Validity
Cliptomania.com is a web store that operates online. Considering the market had been on the alert for scammer websites, the web store found it difficult to curve out its own niche as a genuine web site. In order to achieve this, the business had to create an intricate network of suppliers, vendors and clientele, ensuring that all these stakeholders are satisfied.
Recommendations and Analysis
The company depicts tremendous potential within its line of business. It is recommended that the company seek to build internal capacity to take care of website operations. The caompny needs to use existing resources (employees) to be able to create internal sufficiency within the company. This is crucial in maintaining an up-to-date website which would considerably mitigate client loss as a result of traffic loss on their link. Customers tend to be responsive to websites that appear up-to-date and engaging. It is highly recommended that the business finds a way to actively engage its customers through their website. This would considerably increase their customer base and customer satisfaction. It is also highly recommended that the business markets itself by actively participating in the shows. This increases their business' exposure to potential clients, suppliers and investors. A variety of suppliers would enable the business monitor the changes in costs within the market, always capitalizing on affordable deals. This would also help the business build a database of suppliers who can be ranked by capacity, reliability, affordability (cost) and quality.
Stuck with your Case Study?
Get in touch with one of our experts for instant help!
Messenger
Live chat
Time is precious
don't waste it!
Get instant essay
writing help!
Plagiarism-free
guarantee
Privacy
guarantee
Secure
checkout
Money back
guarantee
Get a Free E-Book ($50 in value)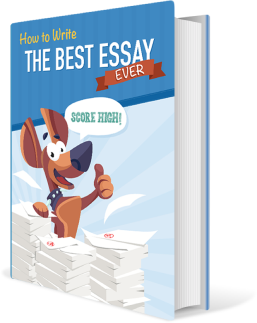 How To Write The Best Essay Ever!