Competition, Marketing Mix, and Pricing, Essay Example
Pages: 6
Words: 1607
Essay
This Essay was written by one of our professional writers.

You are free to use it as an inspiration or a source for your own work.
The increasingly competitive healthcare industry has required healthcare providers to adopt strategic marketing programs to boost sales and their consumer base. This article will focus on determine the key characteristics of the users of the products and/or services of the health provider named UnitedHealth Group, Inc., which is a diversified healthcare provider based in Minnetonka, Minnesota. This company ranks as the largest single healthcare provider in the United States and provides a diverse set of services including specialized care services, managed health care and screening services (Bloomberg, 2011). UnitedHealth Group is a part of a competitive environment, which calls for the healthcare provider to pursue a course of action for strategic marketing success rooted in appealing to a diverse populace through the provision of healthcare at an affordable price. It is unequivocal that the healthcare market place has become quite competitive due to the rapid advancement of technology that complicates the healthcare landscape. Indeed, small healthcare providers need to pursue various marketing strategies in order to stand apart from their competitors while also disseminating information to consumers regarding how they can offer consumers the most optimal experience as patients.
Key Characteristics of the Users of the Products and/or Services
UnitedHealth Group has emerged as the most diversified healthcare provider throughout the United States as well as a global leader in enhancing the quality of life of people through the promotion of healthy living while providing a more effective healthcare system for all. The healthcare provider is devoted to giving consumers access to innovative products, healthcare services, and approaches to medical care to a broad consumer base at the community level. Consumers are served through two platforms: Optum, which disseminates information online regarding healthcare services that are facilitated via technology, and United Healthcare, which provides benefits services as well as healthcare coverage. Because of the global appeal of this healthcare provider, UnitedHealth Group attracts consumers from all socioeconomic levels and diverse demographic backgrounds. As such, the marketing strategy plays an integral role in affecting the customer base it attracts the decisions potential customers render. Because of technological advancements and the Age of Information, UnitedHealth Group, Inc engages its consumer base both interactively and in person in order to maximize rewards and yield positive outcomes (Miller, 2012). While social media has acquired a central role in the lives of consumers, the majority of healthcare consumers still find currency in printed materials. Finally, customers of UnitedHealth Group find currency in a strong customer service system in which consumers have access to healthcare services at all times (Arnold et al., 2010).  As such, the healthcare consumers for this provider place currency in traditional components of healthcare delivery despite the fact that the American healthcare system has undergone profound changes during the past five years.
Marketing Mix: The 4 P's  in the Provision of Healthcare
Applying the 4 P's that comprise the marketing mix to the marketing strategy of UnitedHealth Group in order to attract a broader consumer base within a competitive environment. Because of the escalating cost of healthcare in the United States, prospective consumers are primarily concerned about costs, especially for consumers who lack comprehensive insurance coverage (Staton & Daley, 1982). As a healthcare provider, UnitedHealth Group must be cognizant of any opportunities in which they stress optimal healthcare at an affordable price. Offering blood and cholesterol tests at reduced prices or at no cost at all is one way for the healthcare provider to raise consumer awareness of the efficacy of their healthcare services. In addition, the placement UnitedHealth Group is of paramount importance, because regardless of how cheap the healthcare services are, patients need to have readily access to them. As such, healthcare services cannot only be available during hours and in locations that a broad consumer base lacks access to because that would mean that less people would invest in the provider's services (Staton & Daley, 1982). As such, UnitedHealth Group needs to seek out opening up offices or clinics in new locales, offer walk-in patients as well as same-day appointments, expand hours of operation, and engage in community outreach in order offer potential consumers greater access to their services while also facilitating efforts to stand out from the rest of the competition.
Perhaps the most important component of the marketing mix is the promotion of the healthcare services provided by UnitedHealth Group. One component of the marketing mix is the product itself, which UnitedHealth Group must cogently market as a healthcare provider that will not only provide care but also enhance the overall quality of their lives (Staton & Daley, 1982). Indeed, a patient's appointment when visiting the office is merely a fractal aspect of the healthcare services that UnitedHealth Group offers. Testing kits, prescriptions, medications, and orthopedic supplies in addition to on-call services are all products providers need to carry out their services. UnitedHealth Group as a healthcare provider also needs to ascertain which services and products are vital for meetings patient needs. One example is the determination of what medicine a patient needs to effectively manage their pain as well as what other products or services a patient can use for pain management as well.  While the product that is offered is significant, the promotion of the services that UnitedHealth Group offers is of paramount importance, although it is often overlooked (Staton & Daley, 1982). As a small healthcare provider, UnitedHealth Group should not only use social media and the mass media to promote their healthcare services, it should also promote services at the grassroots level, especially to low-income or socio-economically disadvantaged families. One effective way that UnitedHealth Group can do so is by creating and disseminating educational brochures that are colorful to promote their efforts to provide affordable healthcare too pediatric patients who come from low-income families.
Pricing Strategy for the Affordable Care Act
As a result of the passage and implementation of the Affordable Care Act in 2010, investors in the UnitedHealth Group have worried that the organization's profit and growth would be derailed. As such, the stock price plateaued at an estimated $60 per share. However, the UnitedHealth Group is comprised of two different businesses. The first business is UnitedHealthcare, which is the traditional business that is mandated to be insured and has been touted as the largest carrier in the United States, especially because of its Medicare Advantage plans. The other business is Optum, which functions as the claims collector as a database and holds over six quadrillion bytes of information of merely claims records on hundreds and millions of consumers (Mathias, 2012). The Affordable Care Act, which took effect in 2014, presents the challenge for the healthcare providers such as UnitedHealth Group due to the fact that policies for small businesses and individuals are sold via new exchanges. As a result, the stipulations abate profit margins for insurance providers. Healthcare services, however, will remain much less regulated and remain central to political campaigns as well as the efforts of employers to abate the inflation of health costs. The strategy to confront this challenge is twofold. First, Optum would be set to provide hospitals and physicians with electronic medical records of patients to pinpoint individuals who are vulnerable to incurring serious illness so that healthcare providers can educate them on how they need to improve their lifestyles (Mathias, 2012). In addition, Optum also utilizes that information to coordinate healthcare if they suffer from a chronic illness. It is in that avenue that UnitedHealth Group would save big.
The second part of this pricing strategy is to implement a pay-for-performance system in which the utilization of patient information to reward physicians not only for keeping costs at bay in addition to implementing preventative healthcare so that patients do not ever get sick. These plans would operate in which contracted healthcare providers would be paid from two different sources (Mathias, 2012). First, there would be a monthly fee attached to each patient that would be in the range between forty and fifty dollars. Second, the management of costs would also be taken into consideration. Optum makes projections on the amount of money a group of patients would cost annually based on their demographics, geographical locale, poignant medical issues, and the age of the patients (Mathias, 2012). If the population being treated is successfully treated for less funds than the projected costs, physicians would earn between forty and seventy percent of the funds they saved. The rest of the savings would go to UnitedHealth Group.
Conclusion
Local regions of the UnitedHealth Group health have experienced immense competitive pressure and has lost some market share. As such, a more systematic way to measure the efficacy of the marketing strategy of UnitedHealth Group is necessary in order to increase its market share. The promotion of UnitedHealth Group as an accessible and affordable healthcare provider is the most important component in the marketing mix due to the fact that the provider has lost some market share despite its international appeal. As such, promotion efforts are of paramount importance in order for the healthcare provider to be able to stand out amongst its various competitors.
References
Arnold, D., Capella, L., & Sumrall, D. (2010). Organizational culture and the marketing concept: Diagnostic keys for hospitals. Journal of Health Care Marketing, 7(1), 18-28.
Bloomberg. (2011). UnitedHealth joins WellPoint to hone health law lobby.  Bloomberg. Retrieved November  29, 2015 from http://www.bloomberg.com/news/2011-01-31/unitedhealth-joins-wellpoint-in-alliance-aiming-to-hone-health-law-lobby.html.
Mathias Financial Partners. (2012). United Heallth Group's strategy for the Affordable Care Act. Prestige Wealth Management. Retrieved November 29, 2015 from http://www.mathiesfp.com/tag/unitedhealth-groups-strategy-for-the-affordable-care-act
Miller, C. (2012). The importance of marketing and customer service in healthcare. Healthwork.  Retrieved November 29, 2015 from http://www.healthworkscollective.com/carl-miller/31038/how-should-doctors-themselves-age-patient-empowerment.
Stanton. W.W. & Daley, J.M. (1982). Identifying market segments within a healthcare delivery system: A two stage methodology. Journal of Health Care Marketing, 2(3).
Time is precious
don't waste it!
Get instant essay
writing help!
Plagiarism-free
guarantee
Privacy
guarantee
Secure
checkout
Money back
guarantee
Get a Free E-Book ($50 in value)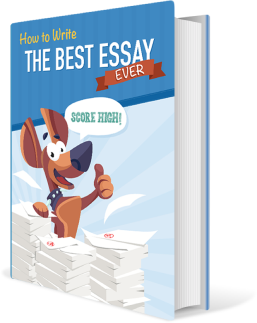 How To Write The Best Essay Ever!