Mexican Guest Workers in the United States, Essay Example
Pages: 4
Words: 1093
Essay
This Essay was written by one of our professional writers.

You are free to use it as an inspiration or a source for your own work.
Introduction
Remittance workers, guest workers, are usually low-skilled or semi-skilled people who legally work in different countries in jobs such as construction, nannying, or housekeeping.  Guest workers are free to travel home if they achieve their financial goals.  However, many guest workers may end up living the rest of their lives in their "host" country, which is usually not their original intention.  Even though guest workers send money home to help their families, many are employed in terrible conditions, are not paid adequately, and are trapped in the host country with no way of returning home.  Guest workers make decisions of going abroad to search for jobs, especially if their home country has high unemployment rates.  The United States is one of the major host countries that is being inflated with guest workers due to the availability of many opportunities.  Countries such as Mexico is faced with the situation where her citizens migrate to countries such as the United States to look for low-skilled employment.   The purpose of this paper is to analyze the state of guest workers in the United States, and determine the reasons behind their migration, and the impact that it has on the workers and their host countries.  For the purposes of this paper, Mexico will be used as a home country and the United States will be used as the host country to explain this pattern.
Causes of Guest Worker's Migration
There are many reasons why Mexican guest workers will choose to leave their homes and migrate to the United States.  The co-director of the Center for Comparative Immigration Studies, David Scott FitzGerald, said that the employment market for the Mexican-Americans has particularly improved in the construction sector.  He also stated that the immigrant Mexicans are now working for more hours, thus have more money to save and send to their families back home in Mexico.  FitzGerald explained that due to the Mexicans working in the United States, unemployment rates decreased to 7.2% in 2014, compared the 12.4 % in the year 2010 (Guerrero, 2015 par 7-9).  Research indicates that Mexicans and the citizens of other countries flock to the United States as guest workers due to factors such as underemployment, unemployment, family poverty, and low wages.  These factors combined with high standard of living has left people with no other option but to look for "greener pastures" abroad.  The United States, being an economically powerful country, is their most likely destination.  The presence of higher-paying jobs in the United States has played an important role in attracting guest workers.  In middle class countries such as Mexico, the remittances of the guest workers assist their families and households to cope with the poverty, natural disasters, and financial crises.  Pressure to immigrate in the United States is estimated to become even greater due to distinctive income and demographic trends (International Youth Organization, 2013 par 3).  According to the Instituto Nacional de Estadistica y Geografia (INEGI), Mexico surprisingly had a labor force of approximately 42.22 million the end of 2006, including 13.6 million labor force in private sectors and social security systems, or the Instituto Mexicano del Seguro Social (IMSS).  The figures of the formal sector of employment hiked by 880,000 in the year 2006, compared to the 577,000 hike in 2005, and also 319,000 in 2004.  The findings also stated that a third of the workers in Mexican are in the formal jobs.  Most of the currently created formal employment provide contracts which are fixed for one or two years.  IMSS stated that they only have 14 million registered permanent jobs which means more than a half of Mexicans are in the in the informal employment sector.  It is unfortunate that real salaries and wages of the IMSS-covered employees have been increasing less than 2% annually (Migration News, 2007 par 4).
Another contributing factor that may be the reason for the guest workers from Mexico migrating to the United States, is the exchange rate.  The value of the United States dollar has strengthened over the years and therefore attracting workers from Mexico to work in United States.  The stronger dollar value will increase their remittances and thus improving their standard of living (Guerrero, 2015 par 9-10).
Effects on Guest Workers
The H-2 Visa program invites guest workers to move to the United States do menial labor.  Once the person arrives in the United States, they are then in the hands of the employers. Reports indicate that most of these workers have been mistreated, abused, raped, beaten, and threatened to be deported whenever they complain.  However, the United States government states that they can do nothing to prevent such molestations and violations of basic human rights (Garrison, Bensinger & Singer-Vine, 2015 par 8-12 and 14).  The remittance workers are constantly cheated on their wages, and forced to take mortgages for their future so as they can obtain a lower wage.  They often live in bad and squalid conditions, they are subjected to debt servitude and human trafficking, and are denied important services such as medical benefits (Southern Poverty Law Center, 2013 par 5).
Guest workers have contributed to growth and also development of their home countries. In 2011, more than 320 billion remittances were recorded.  The money earned by the guest workers helps to improve the living standards of their home country family members.  However, Mexico has been also affected negatively by the pattern, because the country is not left with enough human capital.
Conclusion
Guest workers often migrate to the United States to legally work in low-paying jobs in order to provide a better life for their families.  The economy of the United States provides guest workers with more opportunities for financial gain.  However, upon arriving in the United States, many guest workers are subjected to inhuman living and working conditions.  They live as slaves or indentured servants and often are not able to return home.  Their families benefit financially, however, their host countries suffer a significant loss of human capital.  Though they are attracted to countries to help their families, it is often at the expense of their own freedom and happiness.
References
Guerrero, J. (2015). California leads increase in remittances to Mexico from U.S. Retrieved November 12, 2015, from http://www.kpbs.org/news/2015/may/06/california-leads-increase-remittances-mexico-us/.
Garrison, J., Bensinger, K., & Singer-Vine, J. (2015). The new America slavery: The invited to the U.S A., foreign workers find nightmare. Retrieved November 12, 2015, from http://www.buzzfeed.com/jessicagarrison/the-new-american-slavery-invited-to-the-us-foreign-workers-f#.tfwb1L57M
International Youth Organization. (2013, August 9). Why do young people migrate? Retrieved November 12, 2015, from http://www.ilo.org/global/about-the-ilo/newsroom/comment-analysis/WCMS_219045/lang–en/index.htm
Migration News. (2007). Mexico: remittances, jobs, economy – Migration News | Migration Dialogue. Retrieved November 12, 2015, from https://migration.ucdavis.edu/mn/more.php?id=3299
Southern Poverty Law Center. (2013). Close to Slavery: Guestworker Programs in the United States. Retrieved November 12, 2015, from https://www.splcenter.org/20130218/close-alavery-guestworker-programs-united-states
Time is precious
don't waste it!
Get instant essay
writing help!
Plagiarism-free
guarantee
Privacy
guarantee
Secure
checkout
Money back
guarantee
Get a Free E-Book ($50 in value)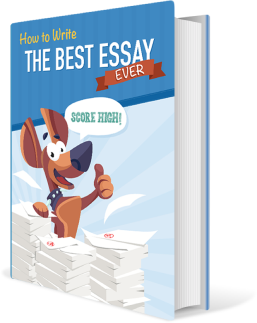 How To Write The Best Essay Ever!