Compulsory Schooling in the United States, Essay Example
Pages: 4
Words: 1148
Essay
This Essay was written by one of our professional writers.

You are free to use it as an inspiration or a source for your own work.
United States, as one of most powerful states in the world, derive its power from strong educational background in various fields. The country has policies that promote education to ensure scientific innovations to improve sectors such as healthcare, security and corporate governance styles. In essence, the country regards education as a pivot to its success in different areas of learning. This prompted the US government to come up with a compulsory education among children of certain age groups. Each state in the US has specific age limits for compulsory education among children. This paper discusses compulsory schooling in the United States taking into considerations the various advantages and disadvantages of compulsory education.
Compulsory education started during the medieval era when parents had to teach their children at least some informality in education. Later, a class of teachers who were called Rabbis. Rabbis stressed on the necessity of education among children. Due to reformation, there was compulsory education for the boys and children in the US. Martin Luther later came up with initiative, which facilitated the building of schools for children. In other words, education became a requirement among all children in the United States and some parts of the world. In countries like Scotland, the 1946 education act required that all children of noblemen to attend school (Gatto 132). Later, education was made compulsory to all kids including in other European countries such as France and England. The main reason for education was mainly enhancing and developing already made discoveries such as those that were made by popular scientists such as Isaac Newton and Albert Einstein.
The article by Gato, Dumbing us down, the hidden curriculum of compulsory education depicts certain reasons in which education is viewed as an important element yet very demanding and sometimes demoralizing. Gatto, through subtopics, states the facts he has regarding compulsory schooling. Based on his analysis, compulsory schooling is a policy that should be scrapped of the US Constitution based on the fact that it does not allow children exploit their talents well but rather creates some elements of competition, which is very dangerous to the wellbeing or success of the kids. First, education brings about confusion among learners. At school, everything is taught out of context instead of majoring on the interest of the child as well as how fast he or she learns certain concepts. Learning requires that children follow their own interests and tutors should be tasked mainly by ensuring that the children follow their dreams and thus none of them does what he or she has no interest in. Exam results as well as grading are always regarded as very crucial among students. The fact that grading is one way of assessing the level of understanding among learners, it always kills the talents or inborn abilities of children in different ways. First, it is important to note that grading involves purely classwork and is based on the assumption that all children have interest in excelling in the field or area being examined. In addition to this, most employers currently in the United States are mainly interested in evaluating the abilities of individual applicants to perform, certain tasks in organizations rather than just the art of mastering the process. In the current world, most organizations prefer individuals with practical skills to perform some tasks. For instance, statisticians are required to master the various statistical skills that enable them perform various statistical analysis using the available statistical packages.
Compulsory schooling encourages the perilous emotional and intellectual self-dependencies (Gatto 101).  These lower the understanding of the child about the society, as well as, what is required of them to promote development. Children school are always under strict surveillance such that they do not have the opportunity to do what makes them happy. In other words, they are controlled to the extent that they cannot exercise their talents elsewhere other than within the school system. In particular, most learners find it hard dealing with this kind of setting and they end up failing to exploit their talents and abilities. The core goal of education is improving the roles or the abilities of the learners such that they are able to perform tasks that are in line with their talents.
As described by John Taylor, schools serve different functions that are mainly adaptive or adjustive in nature. He says that one has to adapt to the school system in order to survive and go through the system well. Schools also serve the integrating function, which is mainly making children appear the same in terms of ideas. In particular, schools make children appear as alike as possible. It contradicts the proven scientific and psychological concepts that different individuals possess different skills and abilities. In other words, individual skills are not well exploited among the children. The selective function, which originates from the Darwin's theory of selection, affirms that only favored races survive in the schooling systems. Favored races refer to the individuals who find learning much easier compared to others. In particular, the favored races are the individuals or persons who are gifted and have the passions to pursue or survive in the field, which they are taught and examined.
Robert Eipstein, in his article, "Let's Abolish High School", describes certain elements in the United States education system (Epstein). High school is considered a crucial stage in the education system of young Americans. It provides a leeway for college entry among teenagers. Robert pinpoints some elements of restrictions on the learners. Most learners are restricted on their abilities. They are not given the opportunity to put in practice their talents. Most companies do not recognize the abilities of the young generation and prefer mainly the old generation of workers whom they see as more experienced. In particular, compulsory schooling in the US encourages learners to master various concepts in various fields but they are not allowed to practice them in relevant areas or organizations. With the mentality that children should learn so that they get employed, failure to employ them definitely kills or rather lowers the role or the importance of education in their lives.
Schools mainly train kids to be consumers and employees. They teach children the importance of independence and responsibility. They teach them how to become flexible in various tasks and fields. Schooling train the art of solitude. Children acquire education, which in most cases do not help them. They end up doing other things that are perfectly different from what they are taught in school. In essence, schools have many disadvantages. Compulsory schooling is equally dangerous to the success of many young generations in the United States. However, independence and critical thinking are two important concepts that schooling teaches children.
Work Cited
Epstein, Robert. "Let's Abolish High School." Education week. From: http://www.edweek.org/ew/articles/2007/04/04/31epstein.h26.html
Gatto, Taylor. How public education cripples our kids, and why. From: http://www.wesjones.com/gatto1.htm
Gatto, Taylor. Dumbing Us Down: The Hidden Curriculum of compulsory education. New York: New Society Publishers.
Time is precious
don't waste it!
Get instant essay
writing help!
Plagiarism-free
guarantee
Privacy
guarantee
Secure
checkout
Money back
guarantee
Get a Free E-Book ($50 in value)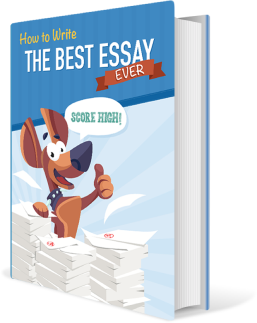 How To Write The Best Essay Ever!