Impact of Law on Chosen Population, Research Paper Example
This Research Paper was written by one of our professional writers.

You are free to use it as an inspiration or a source for your own work.
From a professional nursing perspective, there is a critical need to expand the availability of services for women under the Affordable Care Act because it offers them a means of recognizing the importance of their personal health and how to obtain the services that will have a positive impact over time. It is important for nurses to have a critical role in driving women's health at all levels because they must be able to seek treatments and preventive services that will support their needs. Nurses must continue to recognize their responsibility to female patients who now have health insurance coverage under the Affordable Care Act and have taken advantage of these benefits with respect to their own preventive care and other needs. Women must be able to look towards nurses as a primary source of knowledge and support in achieving the objectives set forth by the ACA and in aiming to preserve their health with the tools that the ACA has to offer.
Women's health must continue to be prioritized among nurses and reflect the importance of developing strategies for improvement that will have a lasting impact on their health and wellbeing. Nurses must work within the parameters of the ACA to provide support and guidance to women seeking services as part of their insurance coverage. Nurses must serve in a number of different capacities, including providing treatment for illness or disease, conducting preventive screenings, providing counseling to patients, and in evaluating the conditions under which healthcare practice could improve for women with the ACA in place. This reflects a need to be more critical regarding the demands of the female patient population and to work as a cohesive unit to solve common problems that impact women in different ways. The tools that are available with the provisions of the ACA must continue to reflect the priorities that women have in regards to their own health, thereby creating an environment where nurses are able to serve patients well and with a greater focus on the preservation of women's health as best as possible.
Nurses must be responsible for communicating with female patients and in supporting the identification of potential improvements that could preserve health without delays. This is a critical component that nurses must emphasize to their patients, particularly as there are likely to be significant health risks associated with delays in obtaining screenings and well visits. Therefore, nurses must advocate for their patients in this regard and develop a strategy that will emphasize the importance of communication in sharing information with patients that will have an impact on their decision-making. In this context, nurses must be prepared to manage the different needs of their female patients and to make their health a critical priority that will have a lasting impact.
The expansion of healthcare coverage for women through the ACA also requires a larger number of nurses to manage the demands of an increased utilization of services. This reflects a need for an organization to evaluate its current pool of nurses and to determine when and if additional nurses are required to meet expectations and to produce effective outcomes for patients. It is expected that nurses will be available to fill the demand for additional services that support women's health; therefore, nurses must be available and must also possess the education and resources that are required to ensure that they are able to contribute to the profession with the required resources in place. This process is instrumental in evaluating the conditions under which female patients are able to access care and to be proactive in working with this population group to meet their desired goals.
The creation of an environment where nurses provide support to patients who have coverage under the provisions of the ACA is critical because it supports their engagement in the development of new ideas and strategies to become more efficient and to contribute to women's health at a more focused level. It is expected that these tools will reflect an opportunity to examine how to best improve outcomes for women with nurse-led support and guidance. It is necessary to demonstrate these tools and to require nurses to participate in additional training to provide expert guidance to their female patients in a variety of specific areas. For example, nurses must be properly trained and prepared to counsel patient regarding issues such as sexual health, domestic violence, and prenatal and maternal health, all of which reflect the importance of shaping an environment where women feel comfortable discussing health matters with their assigned nurses regarding these issues. Therefore, nurses must play a critical role in shaping a culture where women are able to seek out healthcare services without delays and where they are able to communicate with their nurses in a manner that will preserve their own comfort in a given situation.
Nurses who work with female patients must possess a vast knowledge base that is designed to facilitate an effective response to the needs of this group. They must be able to discuss matters of importance in a clear and concise manner, along with the utmost confidentiality. This reflects the importance of evaluating the needs of female patients in such a way that they are able to contribute to their plan of care and to utilize the resources that are available under the ACA to treat patients on a consistent basis. Healthcare quality must also be a critical priority in women's health and should not waver under the increased demand for services by women who are now insured under the provisions of the ACA.
Testimony
To Whom It May Concern:
Ladies and gentlemen, I come before you today to recognize the critical importance of preserving women's health. The provisions of the Affordable Care Act aim to provide women throughout the United States with access to low-cost health insurance benefits that will support and preserve their wellbeing. There is a need to improve the lives of women who have not had access to health insurance coverage in the past and who deserve an opportunity to achieve the best possible health, no matter their age. One of the provisions of the Affordable Care Act involves the provision  of contraceptives to be covered by various insurance plans, and this has raised significant controversy in recent years because some contraceptives are classified as potential means of inducing abortion (Reinberg, 2011). In spite of these perceptions, the provision of contraceptives is a life-changing and a life-saving measure for women of reproductive age. Not only does it prevent pregnancy, but it is used to manage different types of chronic health conditions that impact women of all ages. Women who require these contraceptives for health reasons who have not been able to afford them in the past are now able to obtain them as necessary to preserve their health at a higher level.
For women of childbearing age who do not want to become pregnant, the provision of contraception through the Affordable Care Act is critical to the overall wellbeing of women throughout the United States. In spite of some ethical objections to this practice, contraception is an essential component of women's health and it provides a level of protection that many women need during this period of their lives. Most importantly, women must have the freedom to make this decision of their own accord and to determine how they want to handle their own reproductive health. These decisions should not be made by strangers who have no knowledge of a woman's life and what is necessary to meet her own needs. Therefore, it is critical to continue to provide contraceptive coverage for all women who seek it under the provisions of the Affordable Care Act. Therefore, as much as this is an issue to preserve women's health, it is also an issue to preserve the basic human right of a woman to make her own decisions regarding her body and what is required to maintain her health at a high level. It is the basic right of a man to make his own decisions regarding his body; therefore, the same rights should be given to women under any and all conditions.
Discriminating against women regarding their reproductive health is a significant area of concern that requires further investigation. Therefore, it is important to enable women to make their own decisions and to not allow others to create mandates or regulations that will not afford them these basic rights. It is disheartening and humiliating to women who are unable to think for themselves and to make their own decisions regarding their reproductive health, and another person or group stepping in to determine what women need or want is unacceptable. Therefore, in the age of healthcare reform, it is necessary to provide all women with the tools and resources that are necessary to preserve their health at the highest possible level and to enable them to make their own decisions. This will enable women to take advantage of what their insurance coverage has to offer, to experience greater cost savings, and to recognize the importance of their needs above all other areas that could contradict these beliefs and limit women's rights in the modern era.
References
Department of Health and Human Services (2013). Affordable Care Act rules on expanding access to preventive services for women. Retrieved from http://www.hhs.gov/healthcare/facts/factsheets/2011/08/womensprevention08012011a.html
Health Resources and Services Administration (2015). Women's preventive services guidelines. Retrieved from http://www.hrsa.gov/womensguidelines/
Jarrett, V. (2015). Great strides for women's health under the Affordable Care Act. Retrieved from https://www.whitehouse.gov/blog/2015/01/09/great-strides-women-s-health-under-affordable-care-act
National Women's Law Center (2010). The past and future in women's health: a ten-year review and the promise of the Affordable Care Act and other federal initiatives. Retrieved from http://hrc.nwlc.org/past-and-future
Reinberg, S. (2011). HHS: Insurers must pay for birth control for women. Retrieved from http://consumer.healthday.com/women-s-health-information-34/birth-control-news-62/hhs-insurers-must-pay-for-birth-control-for-women-655440.html
Sakala, C. (2015). U.S. health care reform legislation offers major new benefits to childbearing women and newborns. Retrieved from http://transform.childbirthconnection.org/progress/ppacamaternity/
Salganicoff, A., Ranji, U., Beamesderfer, A., & Kurani, N. (2014). Women and health care in the early years of the ACA: key findings from the 2013 Kaiser Women's Health Survey. Retrieved from http://kff.org/womens-health-policy/report/women-and-health-care-in-the-early-years-of-the-aca-key-findings-from-the-2013-kaiser-womens-health-survey/
Sorrell, J. (2012). Ethics: the Patient Protection and Affordable Care Act: ethical perspectives in 21st Century healthcare. The Online Journal of Issues in Nursing, 18(1), retrieved from http://www.nursingworld.org/MainMenuCategories/ANAMarketplace/ANAPeriodicals/OJIN/Columns/Ethics/Patient-Protection-and-Affordable-Care-Act-Ethical-Perspectives.html
Stuck with your Research Paper?
Get in touch with one of our experts for instant help!
Messenger
Live chat
Time is precious
don't waste it!
Get instant essay
writing help!
Plagiarism-free
guarantee
Privacy
guarantee
Secure
checkout
Money back
guarantee
Get a Free E-Book ($50 in value)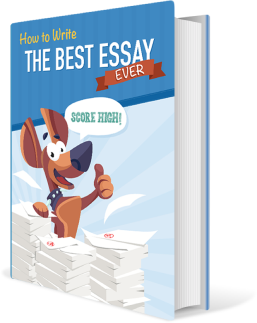 How To Write The Best Essay Ever!