Home
/
Research Paper
/
Conflict Between Government Macroeconomics Objectives, Research Paper Example
Conflict Between Government Macroeconomics Objectives, Research Paper Example
This Research Paper was written by one of our professional writers.

You are free to use it as an inspiration or a source for your own work.
Introduction
There are various macroeconomic objectives which the federal government is seeking. Objectives such as full employment, stability, elimination of poverty, and economic growth are the general primary objectives of the federal government. With these objectives however, come macroeconomic conflicts that impair the process of such goals. These objectives are a constant operation that requires measure, analysis, and safe guards. This paper will explore the objectives of the government as well as the macroeconomic conflicts that impose a consistent challenge their process. Research and data has been collected and analyzed to support the economic arguments throughout this paper of why such factors pose as conflicts.
Macroeconomic Conflicts
The number of Americans who filed for unemployment benefits decreased unexpectedly last year, and this signals that the labor market is tightening. The labor market is where people look to find employment for pay and where employers look to hire workers. Employers advertise open positions where potential workers can apply for employment. This is usually done through job fairs and internet marketing employment sites such as Craigslist or USA-Jobs. Wage and salary rates are determined by the employer based on the position, level of experience/education, and minimum wage set by the US Department of Labor. Varying wages among workers of all classes of employment leads to income inequality. (Investopedia, 2015)
Income inequality is the uneven dissemination of income amongst workers across an economy. Workers are divided into classes based on income; lower class, middle class, and upper class, where upper class generates the most income. An economic concept of occupational classification defines two types of workers, blue collar and white collar. Blue collar workers perform manual labor, and usually pay by the hour. Although most blue collar jobs don't require a high level skill set such as a college degree, some blue collar work requires certain experience and certifications such requirements possessed by a plumber or electrician. White collar work involves employees performing highly skilled duties set in an office environment, where they usually earn an annual salary. Most white collar work requires a higher level of education or demanding certifications, such as that of a lawyer or a certified public accountant. (Investopedia, 2015) (Scott, 2014)
Over the past 40 years, income levels have gradually increased for all workers, but significantly more in the upper class. Income statistics based on household income between 1973 and 2013 showed that households in the 60th percentile had a 9% increase in income, a 22% increase in the 80th percentile, and a 36% increase in the 95th percentile. The lower 60% had little very slight increases in their income, but insignificant enough that it can be easily viewed as a plateau. (Appendix A) (Bui, 2014)
Different factors have an impact on income inequality, such as level of education and age. In the same report graphing income inequality based on economic class, levels of education were demonstrated their impact on income inequality, again based on households. In the past 20 years, households that were headed by those without a high school diploma showed little to no increases in income, and even had decreases in income after 2005. Ironically, households headed by those with a high school diploma showed even more significant decreases in income. Households headed by those with a Bachelor's degree showed significant increases in income, but only those in the 95th percentile. All college graduates under the 50th percentile showed decreases in their income from about 2008 through 2013. (Bui, 2014)
Age also has an impact on income growth. Generally, income growth among all age groups gradually increased around 20% for those in the 95th percentile, with the 35-45 age group seeing the most increases. The lower 50% of the 45-55 age groups actually saw their income levels decrease significantly after 2005, but gradually increase after 2010. (Bui, 2014)
Income inequality is highly due to the impacts of minimum wage. The effects of the labor market also have an impact on minimum wage. The demand for labor is in conjunction with a set minimum wage, as businesses need to finance how many employees they can afford to put on their payroll. If there is an increase in minimum wage, it decreases the demand of labor. Although workers will receive a higher wage, they do so at the cost of other workers either having a decrease in hours or joining the unemployment line. (O'Sullivan, Sheffrin, & Perez, 2013) However, labor market equilibrium dictates that higher minimum wages will increase production costs, which leads to greater costs for goods and services. Of course, different products and services have varying price elasticity. Supply and demand is dependent on its' correlating market industry.
Because of the conflicts imposed by income inequality and the federal minimum wage, unemployment rates become an ongoing issue. Depending on the status of the economy, people may be unable to find work which is what causes fluctuations in the unemployment rates. Unemployment rates are calculated by dividing the number of unemployed workers by the number of people in the workforce to come up with a percentage, which represents the unemployment rate; the higher the percentage, the more people are unemployed. Unemployment rates are at their highest when the country is experiencing a recession. (Economics, 2015)
The US experienced its' highest unemployment rate during the Great Depression. America's depression began started in August of 1929 as it fell into an economic recession. The gross domestic product (GDP) would continue to decrease until the Wall Street Crash of October that same year when the US, along with the rest of the world, felt the full effects of the depression. In a down market, unemployment rates increase which causes deflation, or a drop in the general price level of goods and services. (Economics, 2015)
With unemployment come various other negative components to an economy's well-being to include poverty, profit loss, and decreased value of currency. Since the stock market crash of 2008, the US has been experiencing a steady decrease in its unemployment rate. Although this may appear to show signs of recovery in the economy, the drop in percentage was mainly due to the fact that many Americans have given up looking for work. When these Americans give up looking for work, it pulls them out of the official labor force. This effects the equation because since they are not counted in the labor force, they no longer are considered unemployed. The labor force consists of people either working or looking for work. Currently the labor force participation rate is 63.2% which is the lowest since 1978. The Bureau of Labor Statistics reported that employers added 169,000 jobs in August 2013, which dropped the unemployment rate which is 7.3% as of September 2013. (Appendix B) (Economics, 2015)
Educational levels do not only play a role in the income inequality gap, but they also play a role in unemployment rates. Education is subdivided into four levels, each level based on how much education is attained. The first level consists of those who have less than a high school education. This group of individuals experiences the highest unemployment rates of the four levels. Currently this group with this level of education is at an 11.3% unemployment rate. The second level consists of high school graduates which stand at 7.6%. The third education level is individuals with some college or an Associate Degree, which is carrying an unemployment rate of 6.1%. The level of education carrying the lowest unemployment rate is those with a Bachelor's Degree or higher. Right now this group has a 3.5% unemployment rate. Despite the general fluctuations in unemployment rates among students from 1995 and beyond, the levels of education maintained their order implying that a higher education will increase the chances of finding work for an individual.
Although a higher education has statistically proven to increase the chances of finding work, not all college degrees are equal. According to the Federal Reserve Bank of New York, the college graduates of 2014 experienced on overall unemployment rate of 18.3% with an average dept. of $24,810 after graduation towards student loans, while 32% of graduates had starting salaries of less than $25,000 per year.
How much a college student will make after graduation greatly depends on what their major field of study is. General Engineering majors have the highest starting salaries ranging from $62,000-$70,400 per year following Computer Science, Accounting, and Finance Majors ranging from $56,000-$66,400 per year, according to the National Association of College Employers. (Appendix C) (BLS, 2014)
Some college majors have starting salaries no better than those of high school graduates. The 10 college majors with the lowest starting salaries carried an average 9.5% unemployment rate as of 2014 according to a study conducted by Georgetown University Center on Education and Workforce. (Appendix D) (BLS, 2014)
Another major macroeconomic conflict is that of interest rates. People in the economy at some point in their lives will want to purchase a new car, a new home, or any given costly product which that person cannot buy out at the moment. The cost of a college education is not going down anytime soon and the majority of high school graduates are unable to pay their tuition in full. For the people that did not inherit wealth and are unable to pay for these products when they want them, loans are available and quite popular. Although loans are readily available to the public, they come with a price in the form of interest rates.
Interest rates are the prices charged by the lender to the given borrower in order for that borrower to obtain the loan. Interest rates are often expressed as a percentage of the total amount of the loan. Various types of loans are available from different institutions depending on what product the loan is paying for.
College students need a way to pay their college tuition, so student loans become a popular source. As of 2013, the interest rates on federal student loans doubled from 3.4% to 6.8%, according to the Federal Reserve Bank of NY. In the past decade, student loan debt has quadrupled according to the statistics shown by the Federal Reserve Bank of NY. (Appendix E)
The Obama administration has laid out a budget plan that would adjust the interest rates on student loans depending on the status of the economy. So, interest rates on student loans would increase to the rate at which the government borrows long term assets which currently is about 2%. This plan would put a 0.93% increase on the interest rates to undergrads on a need basis and a 2.93% increase to undergrads on a non-need basis. As predicted by the Congressional Budget Office, this would bring next school year's interest rates to 3.43% for undergrads on a need basis and 5.43% for undergrads on a non-need basis. These increased rates on student loans has brought the average total student loan debt to surpass that of credit card and auto loan debt as of 2009 and continues to rise while other forms of debt remain steady.(Appendix F) (Fichelberger, 2013)
While student loan interest rates continue to rise, mortgage rates appear to be declining. Mortgage loans are loans that are granted to people who wish to become home owners. According to Calculatedriskblog.com, the 30-year fixed mortgage rate averaged at 3.63% as of 2012. In November of the same year, the 30-year fixed mortgage rate hit an all-time record low of 3.31%. The 15-year fixed mortgage rate continues to decline as well when it dropped from 3.16% in March of 2012 to averaging at 3.76% a year later. (Fichelberger, 2013) Since the stock market crash of 2008, the Federal Reserve has kept its interest rate hovering between 0%-0.25% according to the Federal Reserve Bank of NY. As of March 2015, the employment rate is at 5.5% according to the Bureau of Labor Statistics.
Conclusion
Most macroeconomic conflicts seem to be surrounding unemployment. The legislation of the Fair Labor Standards Act (FLSA) was enacted in 1938 in order to establish many labor laws to protect workers and their compensation. This is where standards of labor such as the 40 hour work week, overtime safeguards, and the national minimum wage were established. It is recommended that this federal policy be revised so that it may guarantee jobs for those who are willing to work. This change in policy would eliminate the unemployment factor in macroeconomic conflict, and push to minimize poverty levels which are the ultimate macroeconomic goal.
In conclusion, these macroeconomic conflicts presented are not going away anytime soon due to economic fluctuations, and constant changes in government policy. However, it is imperative that these conflicts are addressed so that every economic party can do their part in achieving the goals to drive the economy forward. It is impossible to completely eliminate all macroeconomic conflicts, but with continued analysis, addressing of such conflicts, and adaptable government policy, the economy can minimize these macroeconomic conflicts to the lowest levels possible.
References
BLS. (2014). Unemployment Demographics. Retrieved from Bureau of LAbor Statistics: http://www.deptofnumbers.com/unemployment/demographics
Bui, Q. (2014). 40 Years Of Income Inequality In America, In Graphs. Retrieved from National Public Radio: http://www.npr.org/blogs/money/2014/10/02/349863761/40-years-of-income-inequality-in-america-in-graphs
Census. (2013). 2013 Highlights. Retrieved from US Census Bureau : https://www.census.gov/hhes/www/poverty/about/overview/
Economics, T. (2015). United States Unemployment Rate. Retrieved from Trading Economics: http://www.tradingeconomics.com/united-states/unemployment-rate
Fichelberger, E. (2013). Student Loan Debt Is a Beast. Retrieved from Mother Jones: http://www.motherjones.com/politics/2013/05/student-loan-interest-rate-plan-obama-republican-warren
Investopedia. (2015). Income Inequality. Retrieved from Investopedia: http://www.investopedia.com/terms/i/income-inequality.asp
O'Sullivan, Sheffrin, & Perez. (2013). Economics: Principles, Applications, & Tools. Pearson.
Schwartz, N. (2014, Augest 28). Economic Data Points to Upward Trajectory. Retrieved from The New York Times: http://www.nytimes.com/2014/08/29/business/us-economy-grew-at-brisk-rate-in-second-quarter.html
Scott, S. (2014). What Is a Blue-Collar Worker and a White-Collar Worker? Retrieved from Houston Chronicle: http://smallbusiness.chron.com/bluecollar-worker-whitecollar-worker-11074.html
Stuck with your Research Paper?
Get in touch with one of our experts for instant help!
Messenger
Live chat
Time is precious
don't waste it!
Get instant essay
writing help!
Plagiarism-free
guarantee
Privacy
guarantee
Secure
checkout
Money back
guarantee
Get a Free E-Book ($50 in value)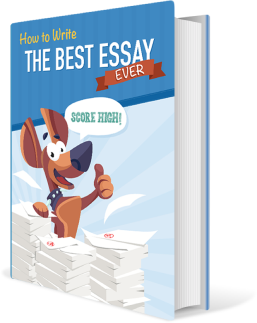 How To Write The Best Essay Ever!