The Ethics of Justice and the Ethics of Care, Research Paper Example
This Research Paper was written by one of our professional writers.

You are free to use it as an inspiration or a source for your own work.
It is essential to introduce the advanced nursing practice leadership dynamic into the obstetrics department at my health care institution. While some nurses already enact these ethical principles, it would be beneficial to the quality of patient care for more individuals to come to an understanding of this practice. In particular, there are many new nurses who may not be aware of the ethical dilemmas they may encounter on the job and it is therefore necessary for more experienced nurses to educate them with regards to these potential problems in addition to how they can be reasonably resolved.
While it is essential for new nurses to be educated in a manner that is consistent with the advanced nursing practice leadership dynamic, it is also essential for more experienced nurses to be aware as to how these principles should be implemented in the daily practice setting. Ultimately, it is necessary for these individuals to promote best practices through their work and to demonstrate how to implement these practices to other members of the team. In addition, they must work in a manner that helps them promote the development of the field, such as using evidence-based studies to direct practices and contributing back to the literature through research projects. Last, they are in a place to ensure that important nursing decisions are made as a team and that the health care organization is a safe place to report mistakes to ensure that the best interest of the patients are upheld.
It is important for advanced nurses to utilize both ethic of care and ethic of justice perspectives in their work. According to Botes, "the ethics of justice constitutes an ethical perspective in terms of which ethical decisions are made on the basis of universal principles and rules, and in an impartial and verifiable manner with a view to ensuring the fair and equitable treatment of all people" (Botes, 2000). Meanwhile, "the ethics of care… constitutes an ethical approach in terms of which involvement, harmonious relations and the needs of others play an important part in ethical decision-making in each ethical situation" (Botes, 2000). All nurses should be aware of the ethic of care, as they are trained in these ethical principles prior to being allowed to practice independently. However, individuals that wish to implement the advanced nursing practice leadership dynamic in their institution must work to enact the ethic of justice. While the ethic of care defines rules that are followed by all nurses on a national and occasionally international level, the ethic of justice pertains more directly to individual ethical situations that are encountered in an organization. It is therefore the responsibility of experienced nurses to train new nurses to gain an understanding of the ethical dilemmas they may encounter in their practice in addition to how they should be reported to ensure that any errors made can be rectified before harm occurs (Gilligan, 2008). Many nurses feel uncomfortable reporting their mistakes, which is detrimental to both the patients and the standing of the nurses. Therefore, it is the responsibility of advanced practice nurses to create an organizational culture that is supportive of reporting such errors.
Ultimately, the factors that compel an ethic of care in today's health care environment include the ability for nurses to determine the actions that are considered morally right or morally wrong. It is often challenging to make these decisions in the health care setting because nurses work in a fast-paced environment. For the same reason, it is occasionally challenging to detect whether such errors were made. As a consequence, it is necessary for nurses to work as a team and to discuss practice in a manner that will allow for the detection and correction of these errors. While nurses aim to have a good intent with regards to helping their patients, they are not always able to do so as individuals. Therefore, the most ethical actions often include consulting coworkers and more experienced nurses to make decisions or to assess whether the correct decision was made. This culture can be created by advanced nurses and will benefit the institution for a long period of time.
In today's health care environment, many nurses make decisions in a manner that will benefit them, rather than the institution or their patients. Because their jobs have so much at stake, they become worried about the repercussions that will occur when mistakes are made and are therefore not likely to report it. Therefore, nurses must be given reminders about how to determine when it is necessary to report these errors and how to do so in a manner that will not impact them personally. It is also the responsibility of the health care institution to create a culture of reporting these errors so that nurses will not feel that they are being personally attacked for reporting mistakes. Ultimately, reporting is a necessary component of prevention and problem solving, so it is important for all nurses to encourage this behavior from other workers in their institution.
References
Botes A. (2000). A comparison between the ethics of justice and the ethics of care. J Adv Nurs., 32(5): 1071-5.
Gilligan, Carol. (2008). Moral Orientation and Moral Development: The Feminist Philosophy Reader. Boston: McGraw-Hill.
Stuck with your Research Paper?
Get in touch with one of our experts for instant help!
Messenger
Live chat
Time is precious
don't waste it!
Get instant essay
writing help!
Plagiarism-free
guarantee
Privacy
guarantee
Secure
checkout
Money back
guarantee
Get a Free E-Book ($50 in value)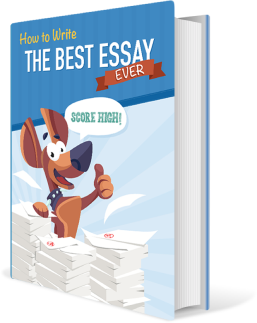 How To Write The Best Essay Ever!