Construction of Good and Evil in Irish Murdoch's Discourse, Essay Example
Pages: 2
Words: 648
Essay
This Essay was written by one of our professional writers.

You are free to use it as an inspiration or a source for your own work.
According to the suffering we witness all around us in the world on a constant basis, the question of good and evil is one of the fundamental challenges for all religious thought, in so far as the existence of a benevolent and omnipotent God begs the question: why does evil exist in the world? For a monotheist religion such as Islam, this question is also present. Islam, however, sees the presence of evil in the world as the result of the decisions of the human being as opposed to the omnipotent and merciful Allah. Thus, as Maulana Muhammad Ali () writes, "God created man with certain powers which he could exercise under certain limitations, and it is the exercise of these powers in one way or another that produces good or evil." (p. 230) Accordingly, from the Islamic perspective, the evil in the world is the result of Allah bestowing powers to the human being, which are then used in a way that is destructive and harmful, to the extent that they produce evil.
The problem of good and evil, as well as the Islamic account of how evil exists in a creation that is engendered by a benevolent and all-powerful monotheistic God, is also present in the monotheism of Christianity. Christianity tends to incorporate a similar response to that of Islam: it is the human being, not God, who brings evil into the world. This is a result of falling away from God. In the words of Margaret L. Pachuau (2007), good and evil are the result of "man's own choosing, in opposition to the Eternal election of God." (p. 35) An interesting point of contrast in this regard is the polytheism of Hinduism, which many scholars suggest lacks such a problem of good and evil. Hence, Mircea Elidae (1965) writes that for Hinduism "good and evil have no meaning or function except in a world of appearances." (p. 96) This is because Hinduism is more concerned with ignorance than with good or evil actions; as Eliade (1965) remarks, in Hinduism, the paradox exists that "good can serve to make evil." (p. 96) From this perspective, the problem of good and evil is relevant to a religion to the extent that the religion in question commits to monotheism. If there is only one God who is benevolent and all-powerful, we must explain the origin of evil. God, as the creator of the cosmos, cannot be the source of this evil. This creates the problem of theodicy in monotheism. In polytheistic or pantheistic visions of religion, there are a plurality of potent deities. For this reason, the good and evil distinction is not so crucial in these world views, as one sees in the standard account of Hinduism.
When one transposes the question of good and evil to our present social environment, there is an interesting synthesis between the two positions. This social environment is above all defined in the Western world by the secularism of the separation of Church and State, or, in other words, of religious authority. Injustice exists in this world, however, such injustice, in a sense, is unproblematic, precisely because the secular does not make any commitments to some primordial notion of good. Accordingly, there is no problem with the existence of evil, since there is also no primordial and all-powerful force of good. On the other hand, however, evil is understood as the production of human beings, much like it is in monotheistic religions, such as when human beings commit heinous crimes against humanity. In this sense, our social environment is constituted in its secular foundation by a combination of two classical viewpoints from theology about the good-evil binary.
References
Ali, M.M. (2011). The Religion of Islam. Dublin, OH: Ahmadiyya Anjuman Isha'at Islam.
Eliade, M. (1965). The Two and the One. New York: Harper Books.
Pachuau, M.L. (2007) Construction of Good and Evil in Irish Murdoch's Discourse. New Delhi: Atlantic.
Time is precious
don't waste it!
Get instant essay
writing help!
Plagiarism-free
guarantee
Privacy
guarantee
Secure
checkout
Money back
guarantee
Get a Free E-Book ($50 in value)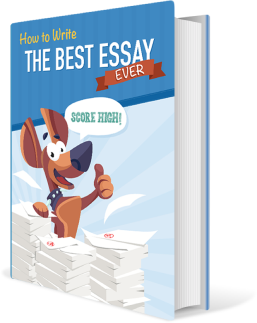 How To Write The Best Essay Ever!