Contemporary Issues in Business, Research Paper Example
This Research Paper was written by one of our professional writers.

You are free to use it as an inspiration or a source for your own work.
The objective of this organizational study is to determine how the lack of abidance to the ethical code has led to issues in the work environment. In understanding how failing to reinforce the code of ethics can negatively affect the work environment, we can gain a better understanding of how to address the issues at hand; particularly sexual harassment. The cause of failing to comply with the organization's code of ethics is simply due to a lack in leadership from superiors. This has in turn affected work progress for the organization by creating unnecessary ethical dilemma among employees. In order to fulfil the objective of this organizational study, data will need to be gathered so that a thorough analysis of employees' understanding of organization ethics can be conducted. Such data will comprise of primary research obtained through employee analysis. This employee analysis will be conducted in the form of a scientific study using a random sample population as well as a questionnaire (DesJardins & McCall, 2014).
Although this experiment will comprise of a random sample population, it would be considered a quasi-type experiment and not a true experiment. The reason that this is considered a quasi-experiment is because of the separation of genders into two sample sets. Although within each sample set the participants will be selected at random, they will be confined to a particular sample set based on their gender. Gender is an independent variable of the experiment and the element of gender is a quality of each participant. The research team will not be able to randomly assign population samples to male or female standings. For that reason, this is a quasi-experiment. It is important to note however that the experiment type does not discredit the research itself in any way. The reason for the separation of genders into two sample sets is to remove any possible elements of bias or gender discrimination. This keeps the experiment in good ethical standing (Jaffee, Strait, & Odgers, 2012).
So, what business decision can be made to better ensure that the code of ethics is fully enforced to reduce the existing sexual harassment against the female gender? That is the research question the experiment is based on. The hypothesis behind this experimentation study is that if ethical standards are not enforced by the organization executives through proper training and certification of all lower level staff, then the female workers will continue to be sexually harassed and this will result in unfavorable internal issues and business operations. Looking back on the lecture, this hypothesis addresses what the problem is, and what it may lead to; which is the reason for any research experiment (Zikmund, Babin, Carr & Griffin, 2013).
We have already covered the independent variable of gender. The dependent variable is what is being measured in this experiment. In this case, the dependent variable is the level of understanding of the code of ethics. This will respond to the independent variable of gender by assessing if the lack of understanding of ethics is the direct cause for sexual harassment; where in the organization it is predominately women being sexually harassed by men. For this reason, the independent variable of gender is also the blocking variable as it focuses the experiment from the preferred references of both males and females. An extraneous variable to be considered is the level of experience employees have had with the organization. Some employees have worked with the organization for years while others are just getting started. Fairly new employees may not have had adequate time in the organization to learn the code of ethics or even experience situations of sexual harassment (Zikmund, 2013).
Issues in internal validity may derive from participants fabricating their questionnaire answers to conceal their own acts of sexual harassment or make the organization appear to have a better understanding of the code of ethics than it actually does. We can address this concern by sending the randomly selected participants their questionnaires and asking them to complete their responses in a narrow time frame. With the pressure of the time frame, they are less compelled to fabricate their answers as it is time convenient for them to answer honestly, even if they are not aware of it. Issues in external validity might be a member of the research team who is also an employee in the organization. To address this concern, a third party research consulting team has been placed in the research team to oversee the experiment and eliminate any conflict of interest (Ferrell & Fraedrich, 2014).
Assessing how many employees signed the ethics training certification form demonstrates how well the ethics code is being enforced by the organization. We are using this variable as a measuring tool to assess how well the code of ethics is used. Lower level staff includes non-executive employees, although staff from all levels will be included in the random selection. Violators are prosecuted depending on the severity of the violation, as well as applicable laws. We could surely determine that if the sexual harassment policy is not enforced, then workers will continue to be harassed as they are unaware of it.
In conclusion, this research design for the experiment covers all areas of any sound research study where primary research must be obtained. All variables are covered with the goals of fulfilling the primary objective; as well as addressing the research question and testing the hypothesis against it (Zikmund, 2013).
References
DesJardins, J. R., & McCall, J. J. (2014). Contemporary issues in business ethics. Cengage Learning.
Ferrell, O. C., & Fraedrich, J. (2014). Business ethics: Ethical decision making & cases. Cengage learning.
Jaffee, S. R., Strait, L. B., & Odgers, C. L. (2012). From correlates to causes: can quasi-experimental studies and statistical innovations bring us closer to identifying the causes of antisocial behavior?. Psychological bulletin,138(2), 272.
Zikmund, W. G., Babin, B. J., Carr, J. C., & Griffin, M. (2013). Business research methods (9th ed.). Mason, OH: South-Western.
Stuck with your Research Paper?
Get in touch with one of our experts for instant help!
Messenger
Live chat
Time is precious
don't waste it!
Get instant essay
writing help!
Plagiarism-free
guarantee
Privacy
guarantee
Secure
checkout
Money back
guarantee
Get a Free E-Book ($50 in value)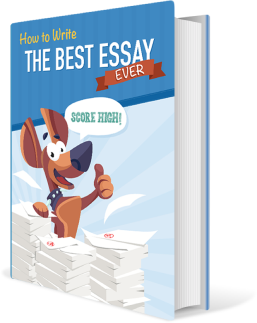 How To Write The Best Essay Ever!