Contingency Theory and Global Leadership, Essay Example
Pages: 4
Words: 1031
Essay
This Essay was written by one of our professional writers.

You are free to use it as an inspiration or a source for your own work.
Introduction
The manner by which a person leads a team depends so much on how he understands his role in relation to the need of directing the capacities of his team members in accordance with the situations that they have to face. Relatively though, every person has his own personal developed approach as to how he should lead his team members. In relation to this matter, several leadership theories have been released to point out how effective leadership could actually affect how particular team functions. In this discussion, a particular attention shall be placed upon the utilization of the contingency theory in an organizational setting.
Noting the changing course of organizational setups today, this discussion shall deal with the need to handle new challenges brought about by the new age business industries. One of the said changes implies the occurrence of virtual organizations (Chandler, 2000, 21). With outsourcing and branching out becoming a common practice among business entities today, it could be observed how the setup of organizations is beginning to transform into a more global connection between nations beyond their borders. Individuals from all over the world are now connected through the internet to function as a sole organization that is unified towards achieving common goals (Lawrence, et al, 2005, 32). In this case, it is then evident how compellingly impossible it is for leaders to be personally involved on situations that the organizations have to deal with abroad. How then could contingency theory be used in this particular situation?
Contingency Theory and Virtual Leadership
The principles of contingency theory are basically based upon the need of a leader to be directly involved in the situations and cases that the team has to deal with. Being able to see and feel what is needed when dealing with a particular problem equips a leader to decide along with his team members; to not simply imply but to know what is really needed to solve the issues involved. Consistency is needed in this form of leadership. Communication is one key aspect of the process that connects the leader with his team members. Being on the site is observed to be a requirement for leaders who would like to embrace this form of leadership. Nevertheless, with the picture of global business defined in the introductory section of this paper, being on-site is often an impossible task to be immediately considered by leaders especially if they are leading teams that are virtually connected through the internet.
How then should a modern leader deal with this particular aspect of global leadership? As mentioned earlier, communication is one key factor that makes the contingency leadership theory work. It is one thing that is mostly used in connecting virtual teams together when organizations are based on a networked system over the internet. A systematic form of communication that requires branch leaders to provide constant report could be as good as being on the site for chief managers or head leaders of organizations. Knowing what is happening and getting regular feedbacks from those who are on site provides the primary leaders to understand the situation and have better control on how the problems should be dealt with. Extending one's patience and understanding over cultural differences among workers and branch leaders is also important to give attention to. With the wide array of diversity among workers and unique capacities, a global leader must be able to recognize the importance of cultural diversity in the process of management (Perrow, 2009, 76). Helping team members from different parts of the globe work together in unity makes the leadership approach of one contingent enough to provide guidance even to workers functioning abroad. A particular example of this is that of IBM, one of the largest computer companies in the world. This organization shows how a business run by different branches from all over the globe could actually function as one towards one goal of progress (Perrow, 2009, 45).
Conclusion
Human resource management, like any other aspects of business management, requires a leader who knows how to deal with people, their needs, their likes, and their demands. This particular factor of a leader's characteristic specifically affects the function of the whole organization as it faces global challenges. The application of contingency theory of organizational leadership in this particular picture of industrial situation insists on the capacity of the leader to make use of his resources, his people and modern technology to actually know what is happening among his people and within the organization's outside branches. With a consistent system of communication and effective approach to establishing camaraderie among workers beyond the borders that physically separate them, a virtual organization lead by a global leader is sure to attain the success points it deserves to gain. In this case, the leader is not the only one expected to look out for the organization's strength, but the whole team of individuals guided through one system of culture that the organization embraces amidst the diversity of their races.
True, dealing with the modern changes of the business industry is not that easy especially for a leader who is used to handling issues at hand through being on-the-site. The application of the contingency theory of leadership better provides a specific guideline on how such hardships could be dealt with through applying strategic courses of connection with the other team members of the organization. Leaders of global organizations ought to know that part of their role is to put together unified international members of the employment body. Initiating a hierarchical system of branch-based leadership appointments would help well to give the primary leaders the eyes, the nose, the ears and even the feel of being on site especially when particular problems arise. Providing proper resolutions to such situations would then become more effective than chaotic as expected in virtual organizations.
References:
Chandler Jr., A.D., (2001): Strategy and structure: Chapters in the history of the American industrial enterprise. Cambridge, MA: MIT Press
Lawrence, P.R., Lorsch, J.W., (2005): Organization and Environment: Managing Differentiation and Integration. Boston, MA: Harvard University.
Northouse, P.G. (2012). Leadership theory and practice. (6 ed.). Thousand Oaks, CA: Sage.
Perrow, C., (2009) "A Framework for the Comparative Analysis of Organizations". In: American Sociological Review, 32 No 2, 194–208.
Time is precious
don't waste it!
Get instant essay
writing help!
Plagiarism-free
guarantee
Privacy
guarantee
Secure
checkout
Money back
guarantee
Get a Free E-Book ($50 in value)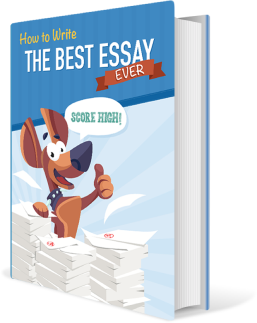 How To Write The Best Essay Ever!