An Examination of Anti-Christian Bias, Research Paper Example
This Research Paper was written by one of our professional writers.

You are free to use it as an inspiration or a source for your own work.
Education is one of the most important processes in our society, one that allows future generations to continue to achieve. Often though, students must learn about topics where a universal consensus does not exist. In a perfect world, educators would introduce them to each viable theory with an explanation of the virtues and faults of each. However, human beings come with their own biases, and due to that, some theories are given more or less credence than they truly deserve. One bias that is often said to exist is an anti-Christian bias, where educators are said to hold pro atheistic biases that result in them giving too much credit to some theories while underrating things such as intelligent design. Due to the importance of proving bias free education, it needs to be figured out if this bias is real and how it should best be countered if so.
One proponent of the Anti-Christian bias theory comes from Michael J. Chapman. He believes that the bias is present throughout most curricula, not just in expected areas such as evolution against intelligent design. His overarching theory is that education is now being used to prepare children for a future in which immigrants have sufficiently diluted the population that Christianity will no longer be a majority religion. Therefore, education has worked to subtly remove Christian beliefs from the children so they can more easily adjust to the future in which their religion is not the dominant one. He says this is done by censoring the role of Christianity in America, associating it with negative events, and removing Christian meanings from primary historical documents.
The primary examples of censorship from Chapman are mostly in relation to the founding fathers of the United States and how much their vision for America was rooted in Judeo-Christian beliefs. He believes that most educators now try to paint the founders of the country as Enlightenment era thinkers, who rejected Christianity, which he claims is partially untrue and partially misleading. It is untrue because he feels that more of the founders were Christians than this theory lets on and misleading because even those who would not have identified as Christian saw the values in the religion as the best guiding system for a government.
To prove this, Chapman cites founding fathers such as Noah Webster, who he quotes as calling the United States a nation based on Christian values. Another source for his claim is Benjamin Franklin, who called for gospel readings and prayer within government functions while asserting his belief in God. On top of these pieces of evidence, he claims that Founding Fathers cited the Bible three times more than any individual sources, a fact that he uses to show their commitment to Christianity. Chapman reasons that based on this, any characterization of the founders as an Enlightenment inspired group must be false and part of an agenda.
Chapman moves on to the second part of his alleged anti-Christian conspiracy, association propaganda, in which educators seek to connect Christianity to negative events to sully its standing in their heads. The most obvious example of this is the connection of the negative aspects of the Colombian exchange to the missionaries involved in it. This leaves out the fact that missionaries often protected the native population. Even the history of the Roman Empire is quickly skimmed over in regards to the Christian persecution that occurred in its time, used only as a background to discuss persecution today. This is the most subtle part of what Chapman is worried about, associating Christianity with the negative as opposed to any direct condemnations of the religion.
Finally, the third part of the anti-Christian bias can be found in the trend by educators to misrepresent the true meaning of primary documents. This contextual redefinition is similar to the first complaint, in that it necessarily misrepresents the religion of the Founding Fathers as a group. For example one historian claimed that Thomas Jefferson's famous quote, "That all men are created equal," did not refer to women of African Americans. Chapman feels that this is inaccurate, as Jefferson never made his feelings on slavery publicly known and that 'men' referred to all of mankind, not just one gender. Mischaracterizations such as this again are designed to paint the founders as less Christian than Chapman feels they should be.
He also feels that there should be a greater respect given to Christianity itself in textbooks, not just the views of those he feels were Christian. For example, Jesus is portrayed as just another Jewish follower who started his own religion, Martin Luther as an insignificant single monk, and the miraculous nature of Jesus's conception is never mentioned. This is coupled with what he feels are extremely positive portrayals of Islam and Hinduism. He sees these passages as points that couple to knock down Christianity and promote other religions in an attempt to weaken the natural Christian predispositions of the students.
After detailing these issues, Chapman proposes his theory for why all of these inaccurate portrayals can be found in his survey of education. It is based on an educational mission statement that he claims was signed by many powerful educational figures from the Humanist Manifesto. "We deplore the division of humankind on nationalistic grounds.… The best option is to transcend the limits of national sovereignty and to move toward the building of a world community.… Thus we look to the development of a system of world law and world order based upon transnational federal government." Chapman believes that part of this goal involves eroding the traditional foundations of American identity, one of which is Christianity. This also paves the way for future immigrant classes that do not believe in this religion to be better welcomed to the country.
These arguments from Chapman are highly unconvincing. For one, the evidence in his paper is poorly presented and rarely verified. For example, when he asserts that even the non-Christian founders of the United States saw the value in Christianity as an organizing principle, he cites two DVDs that were made by him. Anyone wishing to see his evidence for that claim would be forced to purchase these from him and watch them. This is not the form one is supposed to use when persuading people, but seems more like a ploy designed to increase sales of media he owns the rights to.
Chapman's ideas on the Enlightenment against Christianity debate for the Founding Fathers are simply absurd. Depending on how one defines the Founding Fathers, they can come up with different counts, but surely this was a large group spread out down the East Coast with very crude methods of communicating with one another. The idea that they were a homogenous group of thinkers does not make any sense. Benjamin Franklin and Noah Webster's belief in God does not ensure that the entire group was Christian. The exact opposite argument could easily be made, that Thomas Jefferson, a man who wrote the founding document of the country and became an early president, was certainly an Enlightenment era thinker. He wrote his own Bible that conformed more with his Deist beliefs as opposed to the traditional Christian account
(Netelhorst). Thomas Jefferson's status as a Deist does no more to prove that the founders were all Deists than Noah Webster's Christian beliefs prove the entire group was Christian.
Chapman has a better case in terms of the association propaganda, but he does not properly make it here. One issue that upsets him is the categorization of all Spanish conquistadors as Christian motivated. While it is certainly true that the entire group should not be assigned similar motivations without good reason, he does not attempt to refute the point that Spain was a Catholic nation and a large motivation for them was Christian mission work. While material wealth, natural resources, a sense of exploration, and an effort to establish a sphere of influence before other European rivals could were also motivations, Chapman never tries to establish this case. His only refutation of the Christian motivation of Spanish missionaries is citing a single good deed done by missionaries and he is content to let that be the refutation of his opponents.
Spanish conquistadors were all raised in the church during this time, and were backed with Christian values. This does not mean that Christianity should be blamed for every misdeed they committed. However, noting that missionary work was amongst their missions is not an attempt at brainwashing, it is reality. Perhaps textbooks overstate the connection, but unfortunately Chapman is content to give a few quotes from textbooks to try and make the case that they all make this connection too strongly. It's not a nearly deep enough analysis to prove his point.
Again, his arguments about the disparagement of Christianity fall short. He claims that Jefferson never made his views on slavery clear, yet Jefferson owned a plantation on which many slaves were used (Cohen). It is certainly an unfortunate irony that the man who wrote the famous words about equality owned slaves himself, and Chapman is dishonest in trying to make Jefferson's feelings on slavery ambiguous. On top of that, he uses the presence of the word created as evidence of Jefferson's Christian beginnings, but never acknowledges that other religions and viewpoints believe in a creation story similar to Christianity. Belief in creation does not necessarily make anyone a Christian. He makes the same mistake earlier with the Benjamin Franklin quote, in which he expresses a belief in God. Christianity is never mentioned, but Chapman jumps right there once he sees mention of a supernatural being of creation.
The argument about the mistreatment of Christianity itself is probably the least sensible in the entire paper. He admits that this was a six page guide to Christianity, a religion whose sacred text runs hundreds of times that length. Surely, some things are going to be left out. Chapman himself would probably not argue that every single tenet of Christianity was needed, but the exclusion of virgin birth, Jesus as the Son of God, and Jewish prophecy seem to indicate a plot to destroy Christianity to him. Certainly these are important theological points and a textbook on Christianity from that viewpoint would be lacking without these references. Yet, it is unclear how virgin birth tenets of Christianity could be seen as essential in a history textbook. His only evidence that there is mistreatment is a single Muslim friend who found his religion to be positively portrayed. A difference in two subjective opinions is not remotely sufficient evidence here, as perhaps a second Muslim would have found the treatment of his religion even harsher than Chapman found the treatment of Christianity.
Not only is his basic supporting evidence unconvincing, the logic behind his conspiracy theory is sorely lacking. He at first claims that there is an anti-Christian bias so that America can be prepared for waves of immigrants, but the largest wave of immigrants right now are Hispanic immigrants who also come from Christian backgrounds. If we did need to prepare for their arrival, the last thing we'd need to adjust would be religious beliefs. Next, the nature of this conspiracy is beyond belief for a rational person. One must believe that in a majority Christian nation, enough educators are against the religion that they have managed to completely overhaul curricula as a tool for their message without any opposition from the religious. Finally, the whole thing comes with a hint of xenophobia. Chapman uses Christianity and American values largely interchangeably the entire time, and seems to be trying to scare the reader that a loss of one means the other. He seems to see no need for making a case that preparing children to be more tolerant of things that are not necessarily America is bad, as to him this is self-evident.
There are also large issues with the very nature of Chapman's investigation. One example is when he discusses whether or not textbooks misrepresent the nature of the Founding Fathers' religious beliefs. A proper assessment would have been to go through as many primary documents from those people, establish some method of quantifying the strength and existence of their Christian beliefs, and then comparing this to the treatment these beliefs get in the books. Instead, he just gives a couple pro Christianity quotes, assigns those beliefs to the entire group of founders, finds a couple text book quotes that contradict his unsubstantiated view, and points to a conspiracy.
These faults are not enough to refute Chapman's theory entirely. It is possible that there is a bias against atheism in social studies and history educations, but Chapman never comes close to making a convincing case for it. This is disappointing, as a systematic bias of this sort would be terrible for any educational system, regardless of the value one sees in Christianity. Any successful attempts to make this case would be better reasoned, more thoroughly researched, and focused on broader assortments of text books. Chapman instead pulls several out of context quotes from various text books, with no mention of how prevalent any of their use is in education, compares them to a poorly defined standard, and declares a systemic bias that comes from a large conspiracy. Whether or not the accusations of bias or conspiracy are true, they deserve a much better examination than they get from Chapman.
Works Cited
Chapman, Michael J. "Anti-Christian Bias in Education." N.p., 10 June 2008. Web. 22 July 2012. <http://www.crossroad.to/articles2/08/ed-watch/6-10-anti-christian.htm>.
Humanist Manifesto I & II (Buffalo: Prometheus Books, 1973), 21
R.P. Nettelhorst. Notes on the Founding Fathers and the Separation of Church and State. Quartz Hill School of Theology. Retrieved 2012-07-20.
William Cohen, "Thomas Jefferson and the Problem of Slavery," Journal of American History 56, no. 3 (1969): 503 526, p. 510
Stuck with your Research Paper?
Get in touch with one of our experts for instant help!
Messenger
Live chat
Time is precious
don't waste it!
Get instant essay
writing help!
Plagiarism-free
guarantee
Privacy
guarantee
Secure
checkout
Money back
guarantee
Get a Free E-Book ($50 in value)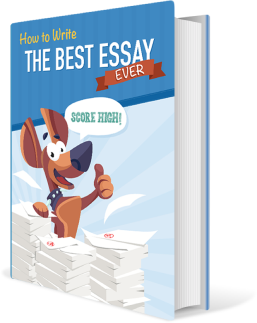 How To Write The Best Essay Ever!