Conversation Café: The Process of Organization, Essay Example
Pages: 5
Words: 1337
Essay
This Essay was written by one of our professional writers.

You are free to use it as an inspiration or a source for your own work.
In the process of organizing my Conversation Café, the most challenging part was selecting a topic for discussion. I knew I had to select a reasonable topic for discussion that all of the participants would be able to engage in without being too shy about their inputs. I first brain stormed an array of discussion topics until I finally narrowed it down to one when I decided on income inequality. I decided on the topic of income inequality because I knew that most, if not all, of the participants in my Conversation Café would be working class citizens which made for a diverse group with a focus on a common interest.
I started doing as much research as I could on the topic of income inequality because I wanted to make sure I was well equipped with the relative knowledge that would be necessary to organize and manage this Conversation Café. So, I gave myself a crash course on the topic and educated myself on everything there was to know about income inequality as it would pertain to the discussion. I wanted to make sure the information I had was credible so I only conducted research using scholarly sources and credible news sites. Then, I recorded information of both factual and opinionated nature. I needed the facts to present to the discussion group so that they would know exactly what was going on with income inequality issues. Also, I needed the opinions from the sources I researched so that I could use them to stir up a sound discussion and have the participants reflect on these opinions of journalists as well as have them input their own counter opinions. There was a lot about income inequality I did not even know much about until I started researching the topic and I wanted to share it with my Conversation Café discussion group.
After my topic was established and I had finished conducting the necessary research, I then had to strategize on how I would market my Conversation Café. The first part of my marketing strategy was the exposure of positioning. I first created an eye appealing flier poster that had on it all of the necessary information that any potential participants might need to be informed of. My flier had the date, time, a brief plan on what would take place, my contact information, and of course the topic of discussion. About a week before the actual event of my Conversation Café is when I posted the fliers. This would give enough time for the flier to grab the attention of regulars at the café venue, and even open the opportunity for those regulars to relay the information on the flier to other potential participants that might be interested.
My next line of the marketing strategy would be through social networking. I created a Facebook page specifically for the Conversation Café with all of the information used in the flier and used my personal account to pass it through my own social news feeds. What was compelling about marketing through the social network was that I could periodically update the page and make posts to advertise the event. However, I decided to get creative with this marketing strategy. Instead of using the Facebook page to simply remind everybody about the time and place of the Conversation Café, I used the topic as a tool to stimulate the interest and curiosity of potential participants. About twice a day leading up to the day of the Conversation Café, I would post quick facts relating to income inequality and then follow it up with an ambiguous statement or question. I figured this would cause people to think about the topic and even lead them to attend the Conversation Café itself.
If I was to organize another Conversation Café in the future—and I actually plan to—the things I would really change about my marketing strategies is to maybe give more time for advertisements to seep into the minds of potential participants. My marketing strategies of course will be more effective in the future because I now have relevant experience on how to organize a Conversation Café. Another thing I might do differently in the future is have a partner help me in both the research and the marketing process. This time I did most of it by myself but it would have been easier and even more versatile with another mind assisting me.
According to the Conversation Café guidelines, the participants should have a talking object to pass around. I decided to keep it simple yet fun by using a stuffed teddy-bear as the talking object. The actual turn out of the Conversation Café was great, a lot better than what I had expected for my first time organizing one. Fortunately, 5 of my friends decided to participate with me in the Conversation Café just in case nobody else showed up. However, my marketing strategies paid off because we actually had about 15 other people show up that I did not really expect. I was very pleased when I saw people arriving early for the event and engaging in conversation. When it was time to start, I handed everybody little pamphlets I had made containing quick facts and bulleted information regarding the subject. I gave the participants about 5 minutes to run through it themselves.
The dialogue went well and was sequential as the evening went on. We first started the Conversation Café with the rounds that the standards guide suggested. Round 1 consisted of passing around the talking object to each participant giving them a few minutes to briefly give their current views on the topic of income inequality. In this round, each participant would speak but would not receive in feedback or questioning. After everybody had shared their views, we then moved on to round 2 of the process. Round 2 is similar to round 1, however this time the comments are deepened as they have already had a chance to briefly expose their ideas in round 1. The dialogue segment was the most interactive. This was an open conversation between all of the participants. There were small groups of two or three people at a time engaging in their own sub-conversations and participants would bounce around between groups to get different ideas and views of the topic. Then there was the final round. Again, we used the talking object to speak one at a time. This time, participants would share with the group what they felt was most challenging about the topic, anything new they learned, and what inspired them. I think this was the most interesting round of the evening because it gave all of the participants a chance to share the content of their interactions within the group.
I learned a lot from organizing this Conversation Café. Not only about income inequality, but about how to properly engage in topic discussions with people whether I know them well or have just met them. Even though I was the one who organized the Conversation Café, I felt close with the participants because I fully engaged in participation myself. I enjoyed this Conversation Café so much because it helped me connect with such a diverse group people of common interests. It shows that just because we don't know each other, we still share a lot of the same views and perspectives of the world around us.
This is certainly a dialogue process I would use in other situations in life such as in the work environment or in education. This dialogue process gives everybody a chance to share their thoughts without having to argue or debate. It takes a respectable approach towards both agreements and disagreements and is effective in connecting thoughts from multiple minds. This was such an interesting experience in my life and although I was not expecting for it to go so well or even enjoy it, I am glad I went through with it because I now know that if I had not, I would have missed out on such a unique opportunity.
Time is precious
don't waste it!
Get instant essay
writing help!
Plagiarism-free
guarantee
Privacy
guarantee
Secure
checkout
Money back
guarantee
Get a Free E-Book ($50 in value)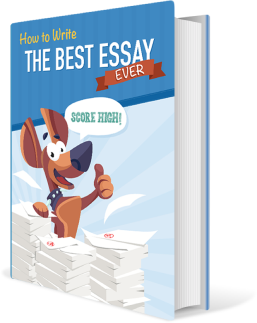 How To Write The Best Essay Ever!