Why Should Students Bring Cell Phones to Class? Essay Example
Pages: 4
Words: 1080
Essay
This Essay was written by one of our professional writers.

You are free to use it as an inspiration or a source for your own work.
Considering the issue of bringing cell phones to class, it is worth saying that there is a number of different views towards this urgent dilemma. The thing is that it is possible to emphasize both pros and cons, in other words, strengths and weaknesses of using a phone for educational purposes. All in all, as for this paper, it argues that, in view of many widely-acknowledged experts within the area of educational trends, students should be allowed to bring and respectively use cell phones to class; the point is that skipping with working on this digital device is likely to put serious limits from the perspective of human adaptation to the contemporary social culture based on significance of digital literacy; it becomes clear that digital devices are designed to help people turn into real "meaning-makers" (Prout & James). The thing is that the students are interested in becoming digitally literate persons not only because of such things as "…text messaging, IM, and social network sites." (Ito)  There is a concise list of really useful reasons why students should bring cell phones to class and use this device in their every-day's life.
Cell Phone as the Key to World Job
Analyzing the modern-day society, it becomes apparent that many working people take advantage from using the cell phone and having it on them. Nowadays, almost every student possesses a mobile phone (Manveet); evidently, the students should bring their cell phones to class, since it enables them to access the email in case there is an urgent need. What is more, bringing cell phones to class helps the students call the customers or inspect inventory. It is clear that the tendencies can "…change over time and space." (Bennett 13) Apart from the abovementioned tips proving the usage of cell phones to be an indispensable assistant, the students should also bring it to class in order to learn using it responsibly. It is obvious that bringing cell phones to classes is a "…part of the turn to digital culture." (Ito)
Training Responsibility
It is clear that students know that they should use cell phones so as to play some games, listen to music, or browse in Internet without any purpose. Cell phones as well as the other digital devices should be only used for educational goals (Ito). For example, students are likely to conduct a survey for English papers, or download necessary apps. In accordance with the teachers, cell phones can be used for cheating; as a result, when necessary, the phones should be placed on airplane mode. On the other hand, the mere existence of privacy problem "…is not enough to make it a political issue." (Bennett 2)
Skipping with Double Standards
It is important to make mention that administrators usually take some notes on their digital devices as part of their observations. As for the teachers, coaches, they are also characterized by using cell phones in educational institution settings and not just "…to keep in touch with their friends." (Ito) It may not be allowed; however, they do this not facing the consequences that the students are likely to have. The question naturally arises as to why the students should not be able to do the same? Obviously, the time to become aware of the difference "between analog and digital media" has come (Ito).
To React to Emergency
In case the student has somehow forgotten his/her homework or some other things at home, he/she can easily call the parents in order to bring it to the educational institution. Moreover, it is also necessary to draw attention to more serious emergencies, which are possible, including, for instance, school shooting; and this is "… one thing that is profoundly different." (Ito) As a result, having cell phones on them, the students can call 911 or some other services. It is clear that "…mobile phone is like an anaesthetic, reducing parents' concerns." (Frazier B02)
Cell phones as Learning Panel
Today, a number of cell phone apps provide visual representation of various complex subjects, such as science, astronomy, etc; these visual representations can help visual students suffering from dyslexia. Despite the fact that this digital device is likely to boost cybercrimes based on intruding into privacy, young people are still fond of using cell phones. Privacy appears as "…psychological condition of being apart from the rest of people." (Bennett 25); moreover, it is "…a delicate issue and culture-specific perception." (Bennett 13) All in all, the students are still interested in having cell phones on them.
Making Students Happy
In accordance with numerous studies, it is about happiness that makes people be willing to succeed in their doings. It is worth saying that "…around the world, mobile phones that double as cameras sell faster than digital cameras." (Semenak, G3) Consequently, since the students are eager to bring and use their cell phones during the classes, it is necessary to allow them to do it; the shift of focus to digital literacy is likely to make "… a real global sea change." (Ito)Permitting them to do what they are willing to will result in an additional incentive to become successful.
Conclusion
Inevitably, 21st century is characterized by the rise of digital culture when young people aim to "…circulate media for their own self-expression." (Ito); cell phones appear to be mandatory to become digitally literate person. As a result, it is worth admitting that the students should bring their cell phones to classes, since these digital devices occurred as an "…integral part of our everyday culture." (Ito) Furthermore, the abovementioned list of 6 reasons why cell phones should be on them gives the evidence that this device is likely to positively impact the development of young people.
Works Cited
Bennett, Colin. Regulating Privacy. Cornell University Press: New York. 13. 1992.
Frazier, Lisa. Teenagers Discover True Calling; Mobile phone Use Skyrockets Among Youths as Parents Seek Way to Stay Connected. The Washington Post. March 14. B02. 2002.
Ito, Mimi. Media literacy and social action in a post-pokemon world.  A rough transcript of a keynote address for the 51st National Federation of Advanced Information Services annual conference. 1- 17. 2009.
Kaur, Manveet. A Teen's Best Friend.. New Straits Times (Malaysia). February 20, 2002. pg.11.
Prout, Alan and James, Allison. A New Paradigm for the Sociology of Childhood. In Allison James and Alan Prout (eds) Constructing and Reconstructing Childhood: Contemporary Issues in Sociological Study of Childhood. RoutledgeFalmer: London. 1997.
Semenak, Susan. We're Gonna Snap: Camera-equipped Mobile phones are the next Must Have Toy for Those Who Want to Stay in Touch and in the Picture 24/7. The Gazette (Montreal, Quebec). November 8, G3, 2003.
Time is precious
don't waste it!
Get instant essay
writing help!
Plagiarism-free
guarantee
Privacy
guarantee
Secure
checkout
Money back
guarantee
Get a Free E-Book ($50 in value)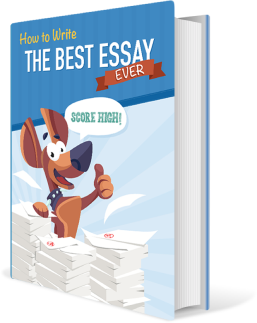 How To Write The Best Essay Ever!