Corruption in Russia in Higher Education, Essay Example
Pages: 5
Words: 1371
Essay
This Essay was written by one of our professional writers.

You are free to use it as an inspiration or a source for your own work.
Introduction
Corruption is one of the most serious problems that needs to be tackled in Russian society. According to Liza Ermolenko, emerging markets economist at Capital Economics, ( Elyatt, 1), Russia has one of the highest corruption levels all over the world, and this impacts every aspect of the society and economy. While a great proportion of the population is filling their pockets with undeclared, dirty cash made from black market, illegal activities, the majority of the Russian citizens are suffering from poverty. Corruption is present on every level, and apart from the economy, it also impacts education and other public services, creating social inequality. The below review will highlight some of the aspects of corruption negatively affecting educational equalities and academic outcomes. The main research question of the below essay is: "What impact does corruption in Russia has on higher education?"
Review Of Statistics and Research
In order to complete real time research to reveal how serious the problem of corruption in Russia in higher education is, I created a survey. It was distributed through ann internet link in an email to Russian students who are currently studying at Franklin University, Switzerland. The survey included 7 questions, regarding the level of corruption in Russia.  13 students answered that education and police were the most corrupted areas in Russia, while only 25 percent of students believed that health care (medicine) corruption was the most significant. It was really surprising to see that 66.76% of students said that they paid a bribe more than 100CHF so far, while only16.67 % paid less than 20 of 90chf.
It is, however, important to note that the above revealed high levels has a great impact on other social spheres, which depend up on education. For example medical care. The fact that many of the practicing doctors in Russia are not fare qualified, and have bought their diplomas negatively impacts the quality of health care.
Literature Review
Shirin's research on corruption in Russia's education system found that the main sources of corruption in higher education are: bribes paid for personnel by parents to secure graduation, resource allocation, result publication discrepancies, and conference participation decisions. As a conclusion, the author (Shirin, 162) found that "Corruption ranges from bribes in order to be admitted to HEI and to receive good and excellent marks on examinations, to fraudulent schemes of receiving and using budget money, to bribes for the distribution ofmoney allocated for construction and repair".  The above finding shows that corruption in higher education impacts not only the quality of teaching at universities, but also increases social inequality and the chances of students for equal treatment, creating an unfair advantage for the rich.
Discussion
How does the corruption affect the younger population and what impact does it has on higher education? First, it is important to emphasize and examine the consequences that corruption has on the younger population. One of the key effects is the Russian education system. Since it is so easy to corrupt the professors in local institutions, the education efficiency is not at its highest level; moreover, it is quite low. For example very high percentage of teenagers after graduating from high school can't get into Universities or Colleges; therefore, they are forced to attend the army, in boy's case, and girls get involved in illegal activates or low-paid jobs.  Therefore, corruption also has a great impact on the economy of the country. The level of unemployment is increasing, with youth unemployment being higher than ever before. Corruption in higher education is also one of the main reasons why lots of people, if they have an opportunity, send their children to study abroad. According to Shirin (163), in 2009, the "Ministry of Internal Affairs recorded 3117 crimes, including cases of bribery. In addition to bribery, 1343 instances of forgery, more than 300 instances of abuse of power, 74 instances of overstepping of commissions and 33 of misuse of budget funds were revealed".
Bribes are very common in Russia, because Russians think that such unfair rewards are expected in every official matter. According to statistics, the vastest bribes in Russia involve more than USD 1 billion. In According to Klein (232), if the quality of education decreases due to corruption, unqualified students will enter the labor market and Russia will lose their ability to compete on international markets. Rusrand's research, (Chirva) the education system in Russia is on the third place of most affected spheres by corruption.
Examining the state of corruption in Russian government, it is clear that causes of corruption can be varied. Corruption in the Russian higher education sector can be ascribed to low salary. Teachers and professors have low salaries as compared to other professions, and this obstruction might have influenced them to support practices that are against their professional beliefs. According to survey results on the question "What do you think the Russian government might do in order to decrease the number of corrupt schools and universities? 60% of students agreed, that the best way is to provide a severe penalty for those who offer and accept bribes.
Implications
Nearly every citizen of Russia at least once in their life's tried to answer the question: " Corruption- is it good or bad?". At first glance, the question seems absurd. How can corruption be called good? First, it is very important to understand, that the money stolen from the state does not disappear. The money go to the state budget, settling on private accounts. But what if some people don't have other choice other than bribing someone? Refereeing to my survey, 57. 89 % said the corruption can not be a good thing in Russian society, but the difference is not that dramatic. 42.11% think that it might be beneficiaal. However, most of the people think that it is unfair, because basically if you have money, you can buy what where you want. If the person has to have a certain ability or opportunity to "buy" something what he or she needs, than why not?  It is clear that corruption has a negative effect on the economics and society of the country, however it is something that the government should be responsible for. People dream of stability: things are bad now but familiar, and it can only get worse. (Borusiak)
Conclusion
It is clear that the Russian government has been severely affected by corruption. This problem is most common in areas like policing, courts, higher education, healthcare, and business. Undue influence of politicians over the court system and increased tolerance of the public are the major causes leading to a high corruption rate in the country. Change of laws can be a potential strategy of government officials to prevent corruption. Furthermore people's attitude towards social welfare has to be changed in order to find a solution to corruption. Common people must raise their voices against corruption through channels like social websites. In short, collective efforts of people and government are vital to stop the evil of corruption from the country.
It is essential to address corruption in Russia now, for the sake of the younger generation, for the future of the country. If corruption is not  tackled, today's students will be forced to live in an unfair society. Due to the high level of e corruption in the Russian education system,  problems, such as unemployment, low skill levels, economic hardship amongst Russian youth will occur. Therefore, the government should implement more stringent legal controls against corrupt teachers, provide better in-service training, and help universities tackle this issue with more investment and support.
Works Cited
Borisova, E. A. "An Analysis of the Mechanisms of the Social Control of Corruption in the Higher Education System." Russian Education & Society56.4 (2014): 27-39.
Borusiak, Liubov. "Education in Russia: The Possibility of Reforms and the Effect of Corruption."Russian Education & Society 55.3 (2013): 3-33.
Chirva, A. (ed.)  From the Dialogue between Civilisations to Cooperation and Integration. Sketches of Problem Analysis. / Yakunin V.I., Sulakshin S.S., Mezhuev V.M., et al. – General editing by S.S. Sulakshin. – 2nd edition. M.: Scientific Expert, 2006. – 161 p. 2006. Print.
Ellyatt, H.  "Is Russia Too Corrupt for International Business?" CNBC. Tuesday, 11 June 2013. Web.
Klein, E. "Academic corruption in Russia." terra Economicus 9.1 (2011): 60-70.
Rimskiy V.L., "Does Higher Education in Russia has an effect on corruption?" 2010, Web.
Shirin, Sergey Sergeevich. "Corruption in Higher Education in Russia—First Decade of the 21st Century." International Education Studies 8.2 (2015): p160.
Time is precious
don't waste it!
Get instant essay
writing help!
Plagiarism-free
guarantee
Privacy
guarantee
Secure
checkout
Money back
guarantee
Get a Free E-Book ($50 in value)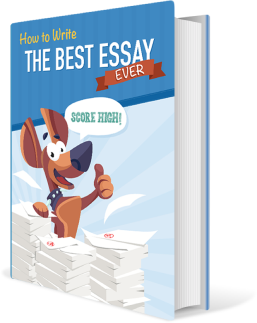 How To Write The Best Essay Ever!