Costco Turns Attention to Upscale Shoppers, Assessment Example
This Assessment was written by one of our professional writers.

You are free to use it as an inspiration or a source for your own work.
Costco market analysis
Retailing industry is the second largest industry in the world. Costco is among the largest companies in this industry. The company's compete with other retail companies such as, Walmart, target, home depot, and Kroger. Wal-Mart Sam's club and BTs is by far close competitor of Costco. They share similar business model, that is; they sells a high volume of merchandise at relatively low price to membership-only warehouse clubs. These companies sell similar array of general merchandise (Dolan 1).
Unlike its competitors, Costco does not advertize. Despite the company large store volumes, it sells limited number of items. The main benefit of this is that it is capable of increase sales volume of particular product and drive discounts. A summary of the company's products and services is provided in apex A and B below.
Customer analysis
Costco has a variety of customer that shop at their warehouse outlets. Over the years, the company has developed a deep understanding of its customers. Most of the Costco's customers need high- quality products that are cheap. They also seek convenience and reliability. Costco focuses on selling its products at low price and high volume. For this reason, all its products are bulk-packaged to promote bulk buying.
According to an article, 'Costco turns attention to upscale shoppers' the company targets independence small business owners who have personal income of more than $ 100, 000. A large proportional of Costco's customers are business. Start up business benefit from Costco by purchasing office furniture, supplies, and other product to run their business. Established businesses depend on Costco to maintain their performance through variety of goods and services. Costco also attracts non-business customer seeking high-quality goods and service at discounted price. Families both large and small are member of their warehouse clubs. The actual average of Costco customer is a woman with income of 50,000 dollars. In addition, the company also has high affinity for Hispanic and Asian ethnic groups.
Industrial Trends
The warehouse club popularity has grown tremendously over past few decades. Their expansion in the market and their increased dominance will force numerous structural changes in the retail market. Many retailers are setting limit and creating scarcity to entice the customers. For example, some retailers are carrying limited edition unique to their stores, and then stock them for a limited period. In addition, many retailers are coming up with innovations geared toward lowering their operation costs. The ability to lower operating cost gives them a competitive edge over their competitors. Online selling is another key trend in the industry. Costco is aware of this trend; in fact, it has been able to expand its sale by 59% due to online selling (Gogoi 1)
Marketing and product objective
Costco's marketing intent is to take full advantage of its brand potential while building a base from where other revenue sources can be mined both in and out of the current retail segment. Our current stores and online services will serve as platform to expand new markets and further drive sale our revenue sources. This is detailed in four areas below.
Current market
The company will grow the current market by introducing a new line of professional high quality cosmetic. The line will complement our small cosmetic department while delivering to our customer the same value at a fair price as we do with the rest of our merchandise. This new line will help increase same-store sales over the previous years and continue to increase as our customer awareness of these professional quality cosmetics, increases.
New markets
After two years, we will have our new line successfully rolled-out in our 100 store. The initial rollout will take place in higher volume stores in California, Washington, Mexico, United Kingdom, Japan and Taiwan. We have the highest concentration of our warehouses in these states; therefore, the roll out here will serve as the initial focus group. Moreover, the move will allow us to compete in new markets that are experiencing growth.
New product
Costco will introduce a variety of professional high-quality cosmetics. Some of the cosmetic products are Orlando Pita, Pati dubroff, hourglass, and shseido. These brands are among the most wanted beauty products in the market today. Just like the other merchandise, the product will be parked in bulk to enhance bulk buying.
Target market
Our primary target market will be small and big business owners who are looking for high-quality cosmetic products at discounted rates. Our philosophy to buy from few vendors and then drive cost down for members and sell in volume will still be maintained. The price of the chosen cosmetic product will be discounted since the customer will be buying in bulk. The initial introduction will be through direct mail to our existing customer. With time, we believe we will form and maintain new customers.
Positioning
Costco is known for its good customer service. Throughout the history, it has been the preferred shopping destination for high-quality products. At Costco, we offer attractive remuneration to our employee and as a result, we have been able to retain a pool of highly qualified, professionals, and experts. We have a legacy of being informative and cheerful while selling our products. In addition, our employees are known for their experience due to low of our low turnover rates. Our customers can now feel comfortable that our qualified team will be able to serve their need with high-quality professional cosmetic. As usual, Costco will offer a high-class store experience when purchasing cosmetics.
Works Cited
Associated Press. 'Costco turns attention to upscale shoppers.' 9th  may 2006. April 16, 2008,fromhttp://www.msnbc.msn.com/id/11957536/
Dolan, P. Costco partners with hospitals to rapidly expand in-store  clinics. AMNews.Retrieved. 10th June 2008. April 16. http://www.ama-assn.org/amednews/2008/02/25/bil10225.htm
Gogoi, P. Costco goes abroad for growth. BusinessWeek. 22nd February 2007. April 16, 2008. http://www.msnbc.msn.com/id/17262613/
Stuck with your Assessment?
Get in touch with one of our experts for instant help!
Messenger
Live chat
Time is precious
don't waste it!
Get instant essay
writing help!
Plagiarism-free
guarantee
Privacy
guarantee
Secure
checkout
Money back
guarantee
Get a Free E-Book ($50 in value)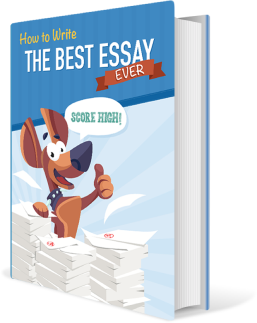 How To Write The Best Essay Ever!