Count It All: The Actual, Hard Costs of Touring, Essay Example
Pages: 3
Words: 712
Essay
This Essay was written by one of our professional writers.

You are free to use it as an inspiration or a source for your own work.
Business models for musical performers have diversified beyond house concerts, which is why revenue streams for some artists are becoming increasingly quite hard to pinpoint. As music streaming services continue to grow in popularity, purchasing music downloads by fans has steadily declined. As such, artists have had to turn to ulterior sources to bring in revenue, which include attending merchandising sales and putting on more concerts and live performances (Resnikoff, 2013). Both of these business ventures, however, retain a litany of risks attached to them. Artists often lose money going on tour, especially new artists, which is why other ventures are necessary for artists to incur revenue. Interestingly, houses concerts have proliferated despite being considered a more outdated business paradigm. Touring and live shows unequivocally play integral roles throughout an artist's career, and examining the primary costs of touring and well as the benefits of touring will shed light on how artists broach their craft from a business perspective.
Live performances on tours are both exhilirating and prestigious, but artists tend to downplay the perspective of the club owner or venue in which the live performance takes place (Knab, 2001). Indeed, artists often lose money on tours because of the venue costs, traveling costs, the cost of food per person per day, the cost of hotels per day, the cost of airline flights, bus rental, gear rental costs per day, and gas. Additional expenses must also be taken into account such as booking and management agent commissions, crew members, and if dancers are needed. All of these primary costs add up fairly quickly, and artists who fail to do their business research often end up losing revenue rather than accruing it. Thus, an artist or band plans a tour, they must make sure that they fully comprehend well in advance where any and all expenses will come from. Moreover, they must carefully look at their finances in order to be sure that their pre-determined income will ensure that they will at the very least break even prior to embarking on tour (Bruener, 2012). Indeed, while touring may not always be the best way for an artist to accrue revenue, tours and live performances carry with them several tangible and intangible benefits
Beyond the monetary perspective, it is true that touring and live performances are not always about the revenue incurred by the end. Artists and bands who go on tour around the world expose themselves to a global audience. By ingratiating themselves with fans who speak different languages, such exposure often leads to them purchasing records and downloads online. Exposure carries with it many indirect benefits, especially if artists like Gwen Stefani—who has pandered largely to the Japanese fan base—expanded their star value by also starting a clothing and bag line. Touring thus opens up new business opportunities for artists to accrue revenue in lucrative ways. At a fundamental level, especially for new artists, gaining exposure through touring ignites a conversation about them and often propels the careers of burgeoning artists to catch flame and become big stars (Thompson, 2012).  As such, touring may not fit into so-called successful business models in the minds of many, but it is an artist's or band's investment in their future at a global level.
House concerts are less talked about as a key component in an artist's career, so it is important to look at the benefits of drawbacks of them from the perspective of the artist.  House concerts are more intimate in setting, so usually more toned down styles of music are more appropriate. House concerts refer to concerts that take place in the private home of a music fan or fans. Friends, acquaintances, and neighbors tend to be the ones invited to see a two set performance and make a small donation each, There is usually some type of meal provided, although sometimes guests bring their favorite dish or beverage of choice. As such, such types of concerts often fit in the lives of new artists trying to get their name out at the community level and a small-scale funding opportunity.
 References
Bruener, K. (2012). Count it all: The actual, hard costs of touring. The DIY Musician. Retrieved September 22, 2015 from http://diymusician.cdbaby.com/musician-tips/count-it-all-the-actual-hard-costs-of-touring/;
Knab, C. (2001). The business of live performance. Fourfront Media & Music. Retrieved September 22, 2015 from http://www.musicbizacademy.com/knab/articles/liveperf.htm
Thompson, B. (2012). Musicians: Touring isn't just about touring and merch sales. Bandzoogle. Retrieved September 22, 2015 from https://bandzoogle.com/blog/musicians-touring-isn-t-just-about-ticket-merch-sales
Time is precious
don't waste it!
Get instant essay
writing help!
Plagiarism-free
guarantee
Privacy
guarantee
Secure
checkout
Money back
guarantee
Get a Free E-Book ($50 in value)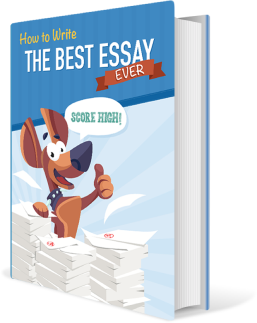 How To Write The Best Essay Ever!