Strategies for Creative Advertising, Essay Example
Pages: 6
Words: 1725
Essay
This Essay was written by one of our professional writers.

You are free to use it as an inspiration or a source for your own work.
Product
Green & Black's Organic Chocolate bar. Different varieties, such as dark chocolate, white chocolate, milk chocolate, and flavored bars.
Product Description
Green & Black's is a brand that sets its products aside based on being organic and ethically produced. Apart from chocolate bars, the company has a range of snacks, cookies, and wedding creations to suit all customers' needs. The packaging of the bars is sophisticated, and suggest that they are luxurious. The new thin range looks more elegant, targeting the more affluent shopper in mind. Further, the company offers a personalized bar-gift box, service. Several gift ranges are also available for Mother's day, birthdays, and religious holidays.
Advertising Problem
The main problem that the company is currently facing regarding the marketing of the product is that it has a low brand awareness within the target market. While Cadbury, the traditional chocolate maker is well known by customers, the recent acquisition of the new company and the introduction of a different product to the market: organic and fair trade chocolate has not been successful. The company needs to justify the higher price through a well thought-through advertising campaign. As a recent Euromonitor International (2012) article confirms: "A 100g bar of Green & Black's Fair Trade Gold Dark Chocolate sells for GBP1.09 (US$2.03), which is roughly the price of a 300g Cadbury's Dairy Milk bar". The price difference combined with the lack of brand awareness means that customers are not trusting the new brand enough. There is a need for creating messages that effectively communicate the brand's image and increase brand awareness.
Advertising Objective
To increase the awareness of customers about the brand and connect it with the main brand (Cadbury), building on "standard" chocolate's popularity. It is important to build a strong brand image and design, and assign Green&Black with a brand persona that customers can easily connect with. In order to make a brand successful on the marketplace, it is important to position it right on the marketplace. According to Olsson & Sandru (2006, p. 1), "the building of strong brands is one of the ways in which the company can develop and sustain an advantage over its competitors. Given the fact that organic and fair trade chocolate manufacturers are coming out with new, exclusive products all the time, branding is considered to be the best approach to developing an effective marketing strategy. As Aaker (1998) highlights, effectively communicating customer benefits related to product attributes increases brand awareness and loyalty. The main goal of the strategy should be to raise awareness among target customers about the product by 70 percent.
Target consumer
The target customer group will be already familiar with the Cadbury brand, looking for healthier and more delicious treats. A chocolate lover and an environmental activist in one, who considers eating sweets as a treat and experience. An upmarket customer who often gives their loved ones chocolate as presents. A person who might already be eating organic and fair trade products, but is unaware that Cadbury's Green & Black's product is available. Aged between 25 and 45, professional, and social.
Unique Selling Proposition or Distinctive Feature
Cadbury brand and the organic brand of Green & Black have a unique selling proposition of being an ethical and well presented treat for every occasion. The sophisticated packaging of the product, the customization and gift features make this product stand out from the crowd and be unique among organic and fair trade chocolates on the market.
Product benefits
One of the main benefits of the product that should be communicated through the branding strategy is that it is ethical and manufactured to high standards, based on fair trade practices. The organic quality of Green & Black's is likely to attract customers who like eating chocolate but are actively seeking a more delicious and organic product. In order to analyze the benefits of the brand for the customer, it is important to review Maslow's Hierarchy of Needs framework. According to the author, individuals seek the fulfillment of various levels of needs from products. The first, basic need is physiological, and it relates to chocolate  for evident reasons. Satisfaction of hunger or the urge to have a snack is one of the product's main benefits. However, there are millions of other products that fulfill that need, as well as Green & Black's, therefore, it is recommended to look at higher levels of needs, as well. The need of safety can be fulfilled by buying the product, as many customers are concerned about the additives and colorings that are present in chocolate, therefore, the organic nature can create a  benefit on this level. People's needs of love and belonging, esteem, and self-actualization are three of the highest hierarchies, and by building a friendly brand personality, and emphasizing the good feeling of sharing Green & Black's, belonging to a group that cares about fair trade and chooses to pay more for high quality products, and does their bit for social justice can be benefits that target customers can relate to.
Principal benefit or promise to the consumer
The principal benefit for customer to choose Green & Black's is a sense of enjoyment and sharing experience with friends, given the fact that a range of gift packages are available.
Support or reason why this benefit is possible
The benefit is possible, as there is currently a demand on the market for healthier and more ethical chocolate. There are many customers who simply feel guilty about eating chocolate, and consider it as an indulgence that is a part of their healthy habit. However, combining organic and fair trade manufacturing practices with exclusive packaging and great taste, these customers would be more likely to opt for purchasing the product. A recent study from the FOA (2009, p. 6) found that "according to a 2007 survey by Swiss chocolate company Barry Callebaut, consumer awareness of organic and fair-trade chocolate is growing in both Europe and the United States".
Target Competition
Due to the increased awareness about fair trade chocolate, several companies have entered the market recently. According to the Fairtrade UK website (2015), several international companies and supermarket chains have created their own brand, such as Divine Chocolate, and the Raw Chocolate Co. Therefore, it is important to review the packaging, information featured on each product, as many companies are attempting to make their product more attractive to buyers by highlighting the cocoa content of the product.
Positioning
Green & Black's should be positioned on the market as a luxury chocolate, with a tradition and a caring attitude. It should attract buyers who care about social justice and like the sophisticated appearance, as well as the taste. In order to correctly position the product on the market, it is important to define its competitive advantages on the marketplace that the company can build upon during the branding process. Ellwood (2009)  states that brand positioning's essence is to achieve a desired position in the target market's awareness and building certain associations between the brand identity and the customer. Janiszewska & Insch (2012, p. 11) confirms that there are two aspects of branding: "brand positioning should be identified in such a way that on the functional and emotional level alike".
Single-Minded Proposition
The single-minded proposition is that customers can make a difference in the lives of farmers producing cocoa beans, by buying organic chocolate for consumption or to express their appreciation towards friends and loved ones.
Tone of the advertising
The tone of the advertising should be friendly, ethical, and straightforward. Customers should clearly be informed about where the cocoa came from, how it was created, and why organic chocolate tastes so good. The three main points emphasized would be togetherness, collaboration, and indulgence. The tone should match the preferences of the target market; educated, responsible adults aged 25-45, who feel a sense of social responsibility. They take their decisions seriously, and do not make decisions based only on emotions and feelings. Hence, a logical approach to developing advertising copy is needed.
Brand character
The brand image of Green & Black's should reflect both its ethical approach and sophistication. The brand character should be friendly, approachable, and honest. The dimensions of brand personality, according to Aaker (1997) are sincerity, excitement, competence, sophistication, and ruggedness. The main dimensions that the marketing team should focus on when developing the brand character are sincerity and sophistication. The brand image should also be something that target customers can relate to, therefore, it should be "like them": fun-loving, honest, and responsible.
Creative Strategy Statement
Advertising will change the target consumer's perception about chocolate and fair trade products, while reconnecting Green & Black's with the main brand that has a high popularity: Cadbury's. Support will be provided through displaying images of farmers producing cocoa and people eating the chocolate as a part of a social event to connect the product with the idea of friendship, honesty, and simplicity. The tone of the advertisement will be friendly and straightforward, building up both logical and emotional arguments (benefits for farmers being both logical and emotional argument). The principal benefit of the product will be to eat and gift high quality, healthy and fair products, making it a part of one's life to support Third World countries' farmers. The brand character statement will focus on the two main brand elements: fairness and sophistication. Based on the above proposition, it is recommended that the company adapts the following slogans:
If quality matters for them… (featuring farmers)
… It should matter for you. (featuring customers)
The above advertisement would focus on the luxurious aspect of the brand's identity.
Further advertisements should focus on fairness:
They deserve to get a fair deal…  (featuring farmers)
… and you deserve the superior taste. (featuring customers)
The above creative strategies (along with displaying the Cadbury logo) would increase brand awareness, and engage with the target customer on an emotional and rational level, leading to a strong brand preference and loyalty.
References
Aaker, J. L. (1997). Dimensions of brand personality. Journal of marketing research, 347-356.
Aaker, D. A. (1998;2008). Strategic market management. John Wiley & Sons.
Ellwood, I. (2009), Brand strategy, in: Brands and Branding, ed. R. Clifton, Profile Books Ltd
Euromonitor International  (2012) Going organic: Cadbury acquires Green and Black's. Retrieved from http://www.marketresearchworld.net/content/view/182/77/
Fairtrade UK. Companies. Retrieved from http://www.fairtrade.org.uk/en/buying-fairtrade/chocolate
FAO (2009) The market for organic and fair-trade cocoa. Retrieved from  http://www.fao.org/fileadmin/templates/organicexports/docs/Market_Organic_FT_Cocoa.pdf
Janiszewska, K., & Insch, A. (2012). The strategic importance of brand positioning in the place brand concept: elements, structure and application capabilities. Journal of International Studies Vol,5(1).
Olsson, A. & Sandru, C. (2006) The brand proposition. Positioning & building brand personality. Bachelor Thesis.Retrieved from http://epubl.ltu.se/1402-1773/2006/159/LTU-CUPP-06159-SE.pdf
Time is precious
don't waste it!
Get instant essay
writing help!
Plagiarism-free
guarantee
Privacy
guarantee
Secure
checkout
Money back
guarantee
Get a Free E-Book ($50 in value)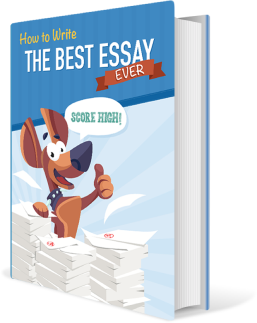 How To Write The Best Essay Ever!