Cross Cultural Negotiations, Essay Example
Pages: 6
Words: 1678
Essay
This Essay was written by one of our professional writers.

You are free to use it as an inspiration or a source for your own work.
Movies or films have been known to give fundamentally rich concepts for the management courses. Popular movies are best remembered by students and have a very good tendency to relate different issues in various episodes to the daily live situations and the concepts they learn in class (Horst, 2012). It is against this reason that popular movies are the best mode of training students from various professional fields ranging from management to intercultural trainings. This paper chooses of the popular movie the 'Navigator' to illustrate how different perspectives of cultural and cross-cultural negotiation for building trust concepts can manifest themselves in different episodes of the movie. The 'Navigator' is an accessible and popular movie that won many awards upon its release in 1998. The paper will be divided into three parts; Brief introduction (film, culture, and cross-cultural negotiations). Research and theoretical section, managerial section, and the institutional context of the movie as well as managerial recommendations that warrants implementation are highlighted.
The 'Navigator' is a thriller Chicago based film that was directed by Samuel L. Jackson and his group and was released in 1998. The movie was set and filmed in Chicago and it tells a story of Lieutant Danny Roman a top Chicago police department hostage- negotiator who is approached by a colleague by the name Nate and warns him of funds embezzlement from a department from which Danny is a board member and fellow members were involved. Danny went to look for Nate for further probe on the matter but finds him murdered, with police arriving a while later and pins Danny as a prime suspect.Niebaum was deployed to investigate the murder and things got worse for Danny as it was discovered that the gun used to kill Nate had been handled by Danny. Further implication on him is fraud, as ransacking of Danny's house revealed papers supporting embezzlement, Danny understood it as a set up, his failing attempt to prove his innocence made him to take Niebaum and other staff members' hostage, and the film continues.
Culture is and has been a complex phenomenon laden with a broad spectrum of issues ranging from; ideas, feeling and thoughts on one hand and values, believes and behavior on the other end. Research shows that culture is highly individualized and that people in a group possess individual personal culture. Cultures in an individual in this case are divided into two the primary culture and the secondary culture. Primary culture is deeply rooted in the individual background whereas secondary cultures are learned. It is interesting to note that primary culture always prevail whenever and individual is confronted with tough situations that require quick decisions to be made (Marshall, 2000).
Cross-Cultural negotiations refers to the concerted efforts crafted to analyse ideas diverse array of fields which involve but not limited to; Anthropology, sociology, business and law. This form of concerted efforts has been viewed as a pioneer paradigm as it merges diverse fields of study in its quest to equip negotiators with fresh ideas. In my view the movie should praised for its strong demonstrations of Danny as a tough cross-cultural negotiator laden with classic cross-cultural negotiation skills and strong understanding of the complexity of culture and   the art of building trust through strong negotiation.
In the movie, a lot of theoretical and researched issues on cultural and cross-cultural and trust building is manifested in the different episodes of the movie. Examples of such theoretical and research arguments in the cultural relations and dynamism includes /issues to do with the cultural communication; ethnocetricism views, stereotyping; xenocetricism views, universalism views and principles of building trust.
Ethnocetric, theoretical principles were evident in the movie. Ethnocetricism refers to the conclusions made on other people's culture basing solely on the values and standards of one's own culture. Ethnocetric views make claims of other people's cultures relative to their own especially on the grounds of religion, behavior, customs, and language.
Danny believes that; others, particularly the police, and his squad mates who unfortunately were turning against him is a show of ethnocentric views. Danny applied his personal culture of being truthful and perceived that because his cultural values uphold the truth then everyone else would believe in this view. This is a form of ethnocentric views. Ethnocentric views were also seen when he believed in his own self-representation in proving the truth, which worked well for him and represents consideration of one's culture as superior.
Stereotype views are manifested in the movie in two fronts; first, when Danny believed that members of one group in any setup. In this case, the squads are trustworthy to one another and until fake documents were recovered from his house. This was when he realized that it was a set up. Secondly, the generalization view that all members of the group were the same is also a stereotype view in that; it is composed of unique personalities. This is depicted in the movie when Danny rushed to the office to ask Neibaum with the trust that he would tell it all, but it was not until he held him hostage.
Xenocetricism and Universalism aspects of cultural views (In this case personalized cultures) were demonstrated by Danny when he trusted and preferred the 'cultures' of Chris Sabian, who was from another side of the city with a reputation of negotiating as long as possible before using force. Danny admired and appreciated another person's culture and hence had built trust on him.
Cross-cultural negotiation principles are highly exemplified in the movie. Danny applied the acknowledgement that we should not ignore other people's culture in order to achieve successful negotiation when he decided to acknowledge the culture of Sabian, a police officer who was in the opposite end of the negotiation during the attempts by the police to free the hostages held by Danny. This is a quality of strong negotiator in building trust.
A strong negotiator of Danny, while standing demonstrated a quality of knowing self, which is a desired attribute for successful negotiation, and building of trust. Danny knew of his culture very well that he was a strong negotiator and able to built lost trust. He swung fast by taking hostage in order to be in control of things by controlling negotiation and the unveiling of the truth. Research has concurred with the principle of knowing self in cross-cultural negotiations.
Other qualities of goal assessment, and goal- based method of result verses method approaches of trust building and cross-cultural negotiations are evident when Danny assessed his goal, which was of finding the moral truth. The goal- based aspect came out in the sense that, stage-managed negotiation by Danny in the movie was solely meant to unravel the truth and the building of trust was temporary. In addition, the result of the negotiation in finding the truth was of great importance to Danny and the method he used did not matter. Danny therefore, applied the fundamental principles of trust to cross-cultural negotiations.
Autonomy of negotiators; importance of time and essence of individualism verses collectivism are the other qualities of attaining good negotiation skills as noted in previous researches. Danny exemplified this attributes when he recognize that he had to have authority in the negation process and brilliantly did held hostages captive. The importance of time strategy in building trust was the sole weapon used to win back trust and reveal his innocence.
Individualism verses collectivism and the ability to interpret other people, coupled with Danny's ability to read verbal and non-verbal communication are signs of strong negotiator in cross-cultural environment. Danny knew collective approach to finding the truth was on the verge of failing and not appropriate and went for it alone. In addition, he was able to read the conspiracy when fake documents were found in his house, also noted possible biases in negotiation process and involved Sabian to reduce bias.
From the above discussions in the movie setting, the answer for questions such as cross-cultural awareness were yes to a greater extent as demonstrated by Danny. The question of addressing different needs and lack of clear strategy the answer is no. Danny had a clear strategy and addressed both party needs in the negotiation process. The outcome of the negotiation and trust building was positive when Danny finally revealed the truth.
Managerial and institutional analysis in the movie depicted Danny as the only strong negotiator and was of great importance in his squad. This was evidenced in their missions as he controlled and handled the situation that was getting out of hand perfectly well by applying the principles of trust building through cross-cultural negotiation. On the institutional context, particularly from the police side, there existed an elaborate negotiation strategies and is seen in Sabian when Danny described his reputation in taking time to ensure successful trust building in negotiations. There are many principles and aspects that are at play in the movie, and which ensured successful negotiations. They include; importance of time,reciprocity;change of style in every situation; importance of trust building in cross-cultural negotiations; self knowledge and evaluation; revolution of situations and the interpretation of the verbal and non verbal messages.
Managerial recommendations in the movie situation that can be applied in the field setting will be dealt below, but before that, some issues noted ought to be highlighted. My reaction to the aspects applied by Danny in dealing with the situation is amazing and it worked perfectly well. The cultural problems of concern in the movie is the declining moral values of trust as depicted by the conspiracy a against a squad mate. This moral decline is rooted in the dirty squad's individual primary cultures as supported by attempted cover up involving killings. My recommendation is that before conclusions are made persons ought to give each other time to express our other side of the story and generally we ought to understand each other's personal cultures and strongly recommend the adoption of Danny approach in dealing with negotiations.
References
Horst, P. R. (2012). Cross-cultural negotiations. Biblioscholar.
Marshall K. S. (2000) The Role of Culture and Perception in Communication, in culture, communication and conflict: readings in intercultural relations, 28, 30 (Gary Weaver ed., Pearson Press rev. 2000).
Time is precious
don't waste it!
Get instant essay
writing help!
Plagiarism-free
guarantee
Privacy
guarantee
Secure
checkout
Money back
guarantee
Get a Free E-Book ($50 in value)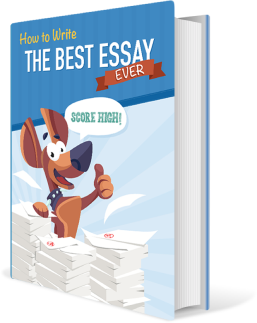 How To Write The Best Essay Ever!