Current Issues in Religion, Essay Example
Pages: 3
Words: 955
Essay
This Essay was written by one of our professional writers.

You are free to use it as an inspiration or a source for your own work.
Islam
Religion, for some, defines the way that they live out their lives and also how they make choices. There are many areas of a person's life that are governed by that person's religious views, and this sometimes results in issues arising because of it. For example, a person may find himself or herself persecuted or punished in some way for his or her beliefs in regard to religiion. This persecution could be on all levels of the person including emotionally, mentally, physically, sexually, or even all of the above, in some countries. As well, someone may have many questions about certain aspects of the religion or could even have doubts about it. This could result in rebellion against the religion and its doctrines or maybe a change in the person's character and actions. In addition, religious doctrine can be imposed on a person who may not necessarily want to be a part of a religion, such as parents or guardians imposing religious beliefs on children. This could result in a whole string of issues and problems. Another issue that could arise in reference to religion is when authority figures within a specific religious entity misbehaves or acts in ways that are not in accordance with religious doctrine. This could cause others to doubt and to fall away from a religion or to have serious problems with that religion and its characteristics.
Common Characteristics of Religions
All religions have their particular characteristics, such as, Islam. For example, the Islamic religion is one that was revealed more than 1,400 years ago and is characteristically known for belief in only one God. In addition, in Islam, God's name is Allah, and those of this religion believe that Allah sent prophets to teach mankind how to live in accordance with His laws. As such, the Islamic religion teaches that Jesus, Abraham, and Moses were all equal, just prophets of God. They do not believe that Jesus was the Messiah. However, they do believe that Muhammad was the last prohphet. Islam is governed by a holy book, called the Qur'an. They also use the precepts of the Sunnah, which is verbal teachings of Muhammad. These teachings include his approval and disapproval of certain deeds, sayings, and actions to what followers of Islam must adhere. These teachings include the five basic Pillars of Islam, which are 1) praying five times per day, 2) declaring the faith, 3) giving to charity, 4) fasting, and 5) pilgrimage to Mecca (a city in Arabia) (BBC, 2009).
Common characteristics of religions that Islam shares with other religions are a result of shared religious and cultural origins throughout time around the world. Characteristics in common with other religions fall into such categories as orgins, morality, the creation and monotheism, and prayer. The Islam religion and other religions, such as Christianity and Judaism, believe that prophets descended from Abraham, who is the father of the people. Additionally, like Islam, other religions hinge on moral values, including Hinduism, Buddhism, and Judaism. The moral precept that is common is being humble before God to receive His blessings and to worship Him (Omar, 2011). Islam compares with other religions in having a commonality for monotheism, or believing in and worshipping only one God. This is similar to the beliefs of Christianity and Judaism. In addition, Islam teaches that God created the earth and life within it, just as other religions believe. Perhaps the most common similar characteristic that the religion of Islam has with other religions is the belief in prayer, as a symbol of religions devotion and for help from God. In addition, followers of the Islamic religion have a central place to worship and pray called mosques, where other religions call their places of worship and prayer churches (Omar, 2011). Other common characteristics of religion that Islam shares with other religions are the belief in an afterlife, angels, repentence, heaven, hell, a holy spirit, and a judgment day (Slick, n.d.).
Challenges in the Modern World
Islam faces many challenges in today's modern world due to its traditional doctrines that sometimes clash with modern-day laws and principles. Some of the challenges faced by the Islamic religion today have to do with peace issues, terrorism, globalization, Democracy, exclusivism, slavery, ecology, health issues and religious beliefs, the media, business and economics, progessiveness, and human rights (particularly those of the rights of women). The modern world has changed a great deal from the way it was in the past and the Islamic religion is faced with responding to this change, as it is a paradigm shift in the way life is in the world, particularly with globalization and western attitudes toward the religion (Godlas, 2005).
Roles of Women in Islam
The roles of women in Islam has changed, it seems. The issues faced by women of this culture are highly controversial in modern times. However, women have been significant to the religion. In recent times, women in Islam have been included more and are privy to education, job opportunities, and empowerment in practicing the faith. In the past, women were mostly marginalized from the male-dominated Islamic teachings, which included both law and scripture, as well as public worship and leadership roles. Now, these women have been opened up to these aspects of the culture. This has resulted in women proving themselves to be creative, resourceful, and dedicated to the faith (DeLong-Bas, 2015).
References
BBC. (2009, June 30). Islam at a glance. Retrieved from The BBC: http://www.bbc.co.uk/religion/religions/islam/ataglance/glance.shtml
DeLong-Bas, N. J. (2015). Women, Islam, and the Twenty-first Century. Retrieved from Oxford Islamic Studies Online: http://www.oxfordislamicstudies.com/Public/focus/essay1107_women.html
Godlas, A. (2005). Islam, the Modern World, and the West: Contemporary Topics. Retrieved from University of Georgia: http://islam.uga.edu/islamwest.html
Omar, I. A. (2011). Islam and Other Religions: Pathways to Dialogue. Routledge.
Slick, M. (n.d.). Comparison grid between Christianity and Islamic doctrine. Retrieved from Christian Apologetics and Research Ministry: https://carm.org/comparison-grid-between-christianity-and-islamic-doctrine
Time is precious
don't waste it!
Get instant essay
writing help!
Plagiarism-free
guarantee
Privacy
guarantee
Secure
checkout
Money back
guarantee
Get a Free E-Book ($50 in value)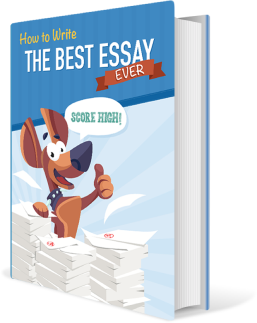 How To Write The Best Essay Ever!