Fordham University Athletics, Admission Essay Example
This Admission Essay was written by one of our professional writers.

You are free to use it as an inspiration or a source for your own work.
When I was growing up, it was my dream to become a social worker. At a very young age, I had the privilege of being taught by my parents about the importance of helping others who are less fortunate than me. My parents thoroughly demonstrated to me that it is our moral obligation to help people and contribute our services to society, while at the same time not expecting anything in return. There are people in the world who need help for all kinds of reasons, and as a fellow human being I owe it to my family to help these people in any way that I can. This is because my parents did their best to help me by taking care of me and making sure that I would grow up to their expectations.
Growing up, my parents travelled to the Dominican Republic to help the less fortunate and this gave me the opportunity to see just what they meant by helping me understand the importance of our moral obligation to help people. It was my parents who took care of me and passed on the lessons of being there for people when they need us. I am so thankful to have learned from my parents and I want to make full use of the lessons they taught me so that I can do my part in the world to help people as I can.
My parents gave me shelter, food, and comfort. I consider myself lucky to have my parents because I understand that not every child is supported by their parents. This is unfortunate but I know that I can help these children the way that my parents helped me. With a career in social work, I can not only have the ambition to help these children, but I would also possess the necessary skills and education to do so. It is one thing to have a desire to help people, but I take this craft more seriously than anything which is why I want to pursue my education in social work and dedicate my life to this line of work. My professional experience also includes working as a case manager in two nursing homes. This helped me to better understand more about social work as well as the impact of population.
I understand that a career in social work is not an easy job. I also fully understand that there are going to be times where I will be unable to help certain people due to unfavorable circumstances. However, I know in my heart that I will do my best to help as many people as I can with the resources and education that I have at my disposal.
It is because my parents taught me at such an early age about the importance of helping other people that I carry with me the intuition to empathize with people who are less fortunate than me. This makes me want to help people in such unfortunate circumstances even more because I know that if I were in their position in life that I would want somebody to reach out and help me.
There are people in the world who are homeless, with unfavorable circumstances forcing them to live on the streets. Most of these people are unable to fund jobs or obtain an education and not for lack of trying but simply because they lack the resources to do so. The fact that these people were dealt an unfortunate hand of cards in life does not mean that I am any better than them. I could just have easily ended up in their situation had it not been for my parents. I consider myself lucky to have been born into such caring parents whom taught me well in life. The way my parents took care of me is the way I want to take care of the less fortunate through a career in social work. I know there are things that I can do to find not only food and shelter for these less fortunate people, but also to open opportunities for them through jobs and education so that they would be able to make a healthy living for themselves.
Unfortunately, not every child is as lucky as I am to have been blessed with caring parents. Many children around the world are left by one or both of their parents because they do not want to take on the responsibility of taking care of their child. I find the act of such parents to be unethical and I feel that there is something I can do for these children. These children whom were left abandoned by their parents deserve the same care and help that I received from my parents growing up. I want to do everything I can in the field of social work to find homes for these children and possibly even new parents who would be willing to take them in to give them the full care and attention that they deserve.
Many elder people in society are either forgotten or taken advantage of. I know this first hand because I have worked with the elderly myself. The elder people of society did their part in contributing to the economy and deserve to be taken care of as well. Through social work, I want to do what I can to ensure that the elder are well taken care of so that they feel remembered for their service to society.
After learning from my parents, taking every opportunity in life to help people that need it, and through my formal education, I have retained significant hands on experience in the field of social work. However, I understand that to be a successful social worker I will need to understand the government and economical aspect of helping people. I will need to understand how taxes, currency, and social security work so that I can exercise my moral obligations passed down by my parents to its full potential. I do believe that Fordham University is the perfect place for me to begin my post-secondary education in the field of social work.
If I am accepted into Fordham University, I will take full advantage of the opportunity and educate myself to the best of my ability so that I can apply such lessons to my own life, the lives of others, and my professional career in social work. I am not pursuing a career in social work simply earn a pay check as I do not care for the money. I am in this line of work to offer my services to humanity and to society. I believe in equity for society and I want to make a difference in the lives of those who were less fortunate than me. With an education in social work at Fordham University, I know that I can make a difference in the world.
Stuck with your Admission Essay?
Get in touch with one of our experts for instant help!
Messenger
Live chat
Time is precious
don't waste it!
Get instant essay
writing help!
Plagiarism-free
guarantee
Privacy
guarantee
Secure
checkout
Money back
guarantee
Get a Free E-Book ($50 in value)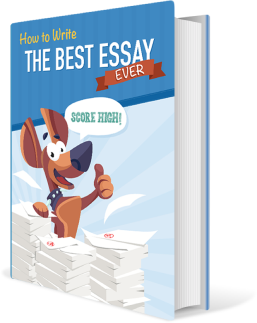 How To Write The Best Essay Ever!