Death Penalty for Children, Essay Example
Pages: 7
Words: 1824
Essay
This Essay was written by one of our professional writers.

You are free to use it as an inspiration or a source for your own work.
Introduction/Background Information
Since ancient times, although it is well known on the existence of the death penalty, it is not known to have been stirred up controversy doctrinal in this regard, that is to say around their need or legality. Probably it was Plato who initiated a theory on this, Plato justified the death penalty as a political means to eliminate society to a harmful factor and pernicious, and argues that: "as soon as those whose body is poorly formed, will be allowed to die and is punished with death, to those others whose soul is naturally bad and incorrigibility. It is the best that can be done by them and by the State". (Banner)
In the United States there are currently close to 3,000 minors sentenced to life imprisonment without possibility of achieving the parole. Other 2,500 inmates serve the same type of judgment, but were convicted when they were still minors. And, in addition, other 10,000 minors are confined in adult prisons, have reported this week that organizations calling for the reform of the judicial system. (Banner)
In the same way, St. Thomas Aquinas, in his maximum work "The Summa Theological" argues that "all corrective power comes from God, who delegates to the society of men; by which the public authority is empowered as divine representative, to impose all kinds of legal sanctions duly instituted in order to defend the health of society. In the same way that is useful and lawful rotten remove a limb to save the health of the rest of the body, in the same way it is also eliminating the criminal perverted through the death penalty to save the rest of society". (Roger)
Thesis Statement
Putting children on the death penalty is unconstitutional as it is considered to be cruel and unusual punishment.
Argument 1
It is true that the situation of these children could be alleviated after the Supreme Court ruling according to which any sentence imposed on a smaller implying his death in detention is unconstitutional. However, and this is what has outraged activists of EJI, the high tribunal included in this category only to minors found guilty for crimes without murder. All others – or in other words, the sentenced for homicide – have been excluded. (Streib)
It is not uncommon to hear about the violations of minors, it suffices to mention as a very recent example the case of a young girl of seven months he was savagely raped by her father, to the end that requires the reconstruction of their genital apparatus, heinous cases such as these involve many to comment by a harsh penalty for violators, forgetting many times that human rights do not discriminate against the offenders. This issue, because in the arena of opinion, you are quite welcome by some candidates who even include it among their proposals for government, citing the so-called need to add new assumptions to the death penalty for fighting and preventing serious crimes such as rape of children under seven years, so it raises establish procedures for the reform of the fundamental rule of the State (Constitution) in order to incorporate other assumptions in its article 140, which stipulates that: "The death penalty may be imposed only for the offense of treason in time of war and terrorism, in accordance with the laws and treaties to which Peru is a party". (Smith)
Argument 2
The death penalty for juveniles or children has been banned in the United States following the 2005 court hearing Roper vs. Simmons. It was determined that anybody who committed a capital punishment worthy crime before the age of 18 was not mentally competent enough to be treated the same as an adult with no mental disabilities. (Picket)
According to a study of the organization, as a consequence, the under-age fall into desperate situations that leads them to a point at which they cannot handle their emotions and the challenges of adolescence are response in violence and aggressiveness. The situation is compounded by the fact that at least 14 states treat all its prison population as if it were of legal age, so that when the children are admitted to prison they have to face the terrible and violent reality of the prison system for adults. (Picket)
One of the victims of the judicial system that condemns as adults to minors has been Ralph Brazel, a Floridian tried sentenced to three life sentences when he was 17 years old. His crime: having 18 grams of the synthetic drug 'crack'. Now, at age 41, is an activist for the reform of the legal system that reminded the media of communication as it was initially indicted on two charges of manufacturing and distribution of drugs and, therefore, sentenced by a state court of Florida to 20 months in prison. (Hood)
Some states have established between the ages of 10 and 13 the minimum age for a juvenile be tried as an adult. For the EJI, the minimum age should be 14 years at the national level. Among other reasons, because a young age does not have a lower perception of the real world, has all the possibilities of change in the future and when it is released, after serving a sentence of tens of years in prison, presents great difficulties to adapt to life on the outside. (Benekos)
Nine years is a good age to play, not to try to rob a bank. Although you may not believe it, two days of the procession of the Divina Pastora, a boy of that age, with two other of 11 and 12 years, were found at the headquarters of a banking institution located in the Lara of Barquisimeto. The infantile trio had opened a gaping hole in the roof of the establishment, the security alarm rang and the manager, accompanied by the police, in the early hours of the morning, surprised the guys. Isn't it a terrible fact? (Benekos)
Of course, the news came out in all the local press and in the digital edition of one of the media outlets, the comment from a reader was stated: "If you think that at that age, better not let them become adults".  What do you think? I must confess that I am aware that there is worse, the picture of the small allegedly wanting to rob the bank or the commentary of the adult asking for "death penalty" for children. (Benekos)
Argument 3
It is also important to consider the possibilities that children are not capable of adequately justifying their stories in the most accurate articulations. This opens up more possibilities of wrongful executions which already exist in capital punishment as it is. There are several cases in the past few decades where following executions, it was later determined that the alleged criminal was in fact innocent and wrongfully executed. This is unfortunate and if it can happen to an adult, it can more easily happen to a child whom is put on death row. (Benekos)
That assault frustrated made me recall the case of Dieguito, murdered about 3 years ago in Ciudad Guayana, at the age of 12 already had killed seven people. From the age of 8 she was storming with gun in hand through the streets of Puerto Ordaz. The child had been trained by a band of adults. They grabbed him and they untied because he was a minor and the authorities could not occurred to them that Diego needed help, and exit of the influence of the band that I used it. Don't remember that these adults are scanned. He therefore applied the "death penalty" in fact, the same as the commentator barquisimetano suggested for those involved in the case mentioned. (Smith)
Children not born criminals, they learn what they see around. It is assumed that the family, society and the State should ensure the right of children to live a life of children. They are supposed to be "top priority".  But the proposals that are heard at times to address the problem are sometimes increase the years to deprive them of freedom in the case of serious offenses or the death penalty, as we have commented on these lines. (Banner)
Considering The Committee on the Rights of the Child in Geneva, when the Venezuelan delegation gave a report in September 2014; it can be questioned how many teens in trouble with the law they were deprived of their liberty, nor that it is clear, which is much less public prevention policies prevent cases. The responses were so vague that it might be suspected that do not exist. The at-risk children and adolescents are left unattended. (Smith)
Counter Arguments and Responses to Them
Although some may argue that children are capable of thinking like adults in the horrific crimes that they commit, this is not neurologically true. The human brain is not fully developed until about age 20, primarily the pre-frontal cortex which is responsible for the perception of consequences following actions. Children simply are not mature enough to be treated as adults for any horrific crimes that they may commit. (Hood)
Another counter argument might be that proof of a horrific crime is enough to put a child on death row without any chance that they might be innocent. This is not at all true because as stated before, there have already been cases where proof was faulty, inaccurate, or tampered with. These cases lead to the wrongful execution of innocent people. This is more likely to happen with children should the death penalty ever be enacted upon them because children are not mentally capable of defending their stories. Children are more prone to manipulation and there is little stopping an adult from convincing a child to take responsibility for a well-planned murder, or even be framed for one. (Benekos)
Conclusion
In conclusion, all of the arguments made against sustaining the death penalty for children are valid. All counter arguments against these claims carry no adequate or sufficient support. It is unfortunate that the death penalty for children exists in some parts of the world but it is not logical to sustain such a practice.
Works Cited
Banner, Stuart. The Death Penalty: An American History. Harvard University Press 2002
Benekos, Peter J., and Alida V. Merlo. Controversies in juvenile justice and delinquency. Routledge, 2014.
Hood, Roger, and Carolyn Hoyle. The death penalty: A worldwide perspective. Oxford University Press, 2014.
Pickett, Justin T., and Ted Chiricos. "Controlling Other People's Children: Racialized Views Of Delinquency And Whites'punitive Attitudes Toward Juvenile Offenders*."Criminology 50.3 (2012): 673-710.
Smith, Robert J. "Geography of the Death Penalty and Its Ramifications, The." BUL Rev. 92 (2012): 227.
Streib, Victor L. "Death penalty for children: The American experience with capital punishment for crimes committed while under age eighteen." Okla. L. Rev. 36 (1983): 613.
Time is precious
don't waste it!
Get instant essay
writing help!
Plagiarism-free
guarantee
Privacy
guarantee
Secure
checkout
Money back
guarantee
Get a Free E-Book ($50 in value)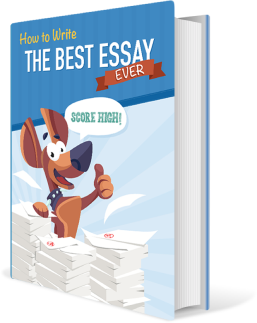 How To Write The Best Essay Ever!