Deficit Spending in Health Care, Research Paper Example
This Research Paper was written by one of our professional writers.

You are free to use it as an inspiration or a source for your own work.
Introduction
So often economies cannot balance their budget and spending exceeds incomes. From a socio-physiological perspective this is merely a reflection of the financial consciousness of people within the society. Households also cannot balance their income with spending. This is evident amidst the escalating credit card debts within our society.
Similarly, the world economic order forges so much debt among developing, underdeveloped as well as developed nations that deficits have become a way of life internationally. Seldom one hears about surpluses, but overall there are deficit issues around the world.
In the following pages of this document the author wishes to examine deficit spending as it pertains to health care offered within the society. Also, it is hoped that health care services.
Deficit Spending in Health Care
Generally, deficit spending is considered in the light of spending that which exceeds money, being earned as income by individuals, governments and the private sector. There are many implications and theoretical perspectives behind deficit spending being accepted as an economic policy.
From the standpoint of government spending as it affects health care the argument is that it is necessary since health care is a social service organization. In the presence of exceptional governance, tax payers ought to have access to proper health care. Therefore, it is politically correct for deficit spending to occur in this institution.
However, the question being researched is how relevant this is? Besides, is the deficit spending appropriate and beneficial to members of society who really need it? Some argue that governments should engage in 'sound finance' and function on a "balanced budget.' This means operating in financial integrity unlike the theory proposed by Keynesian (William& Blinder 2005)
Health Care Services and Programs that Justify Deficit Spending
Based on the foregoing discussion on deficit spending in health care, this author wishes to advance that the following programs and services are justifiable deficit spending as it relates to providing accessible health care to citizens who are uninsured as well as those who cannot afford high insurance costs.
These include, Medicare; Medicaid, veterans health care and health Insurance for children such as Kid's Care. Reports of deficit spending in health care across America from 1965-1998 related to the above mentioned services and programs; billions have been recorded according to the CBO Testimony of Robert Reischauer (1998), director, Congressional Budget Office (Reischauer,1998).
Explanations have been that Medicare is justified because people beyond 60-65 years old with a small pension cannot afford high insurance premiums. Subsequently, as responsible citizens it is their entitlement to receive adequate healthy care at least to the minimum.
On the other hand it has been argued that Medicaid is closely linked to poverty and Medicaid recipients just cannot afford to pay for health care (Jenson, 2008). Again, it is the responsibility of the state to keep everyone healthy as a vital human resource, just like education. Hence, the justified expenditure.
Veterans are a people resource for which inevitable spending is required. Therefore, when they are injured and become ill during their tour of duty they must be offered the best health care. Likewise, children who may not be eligible for Medicaid ought to be offered services which will help them to access affordable health care. In the author's opinion this is justifiable deficit spending.
Conclusion
While arguments continue for and against economic theories related to deficit spending, in the absence of 'sound finance' and balanced budgeting, Medicare, Medicaid, veterans health programs and kids insurance are essential deficit spending which are necessary.
References
Jenson Jenifer (2008). Government Spending on Health Care Benefits and Programs: A Data Brief-CRS Report for Congress
Reischauer Robert (1998). CBO Testimony. Congressional Budget Office.US House of Representatives
William J. Baumol, Alan S. Blinder (2005). Economics: Principles and Policy. Thomson South-Western.
Stuck with your Research Paper?
Get in touch with one of our experts for instant help!
Messenger
Live chat
Time is precious
don't waste it!
Get instant essay
writing help!
Plagiarism-free
guarantee
Privacy
guarantee
Secure
checkout
Money back
guarantee
Get a Free E-Book ($50 in value)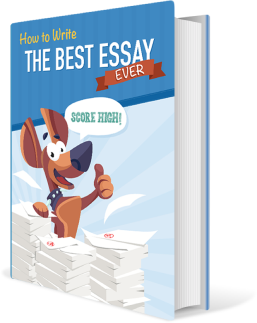 How To Write The Best Essay Ever!