Impact of IFRS on Tax Strategies, Essay Example
Pages: 3
Words: 715
Essay
This Essay was written by one of our professional writers.

You are free to use it as an inspiration or a source for your own work.
Due to the growing nature of global business, international accounting standards continue to be a highly discussed topic in the industry. The ongoing challenge is working to merge current US-GAAP standards in the United States with those proposed from the International Financial Reporting Standards (IFRS) and ultimately accepted by the SEC to be a necessary component of American accounting standards in 2015 and 2016 (IFRS.com). Furthermore, corporations and tax accountants must work to implement effective tax planning strategies to reduce potential liability and defer taxable earnings or liabilities to later periods for the overall benefit of the company and its shareholders. As changes in the accounting standards shift towards IFRS, changes must also occur to the current tax planning strategies utilized in the United States. Through properly assessing the impact of a change in accounting standards, it is clear that corporations must take necessary steps to adjust their tax strategies to accommodate for potential increases in tax liability and period accounting differences for earned income.
Tax planning strategies must be implemented by companies for several important reasons. According to FASB.org (1987), "tax-planning strategies either (a) reduce the recognized amount of taxes payable for temporary differences that will result in net taxable amounts in future years or (b) increase the recognized amount of tax benefits for temporary differences that will result in net deductible amounts in future years." This understanding of tax planning strategies requires consideration of the ways in which net taxable amounts in future years can be determined. Under US-GAAP, taxable amounts can be deferred to future years in order to off-set future tax liabilities (Deloitte, 2008). The same is true under IFRS; however, IFRS standards change the way in which earnings are accounted for which can ultimately decrease deferred taxable amounts to off-set future liabilities ("IFRS: A tax perspective", 2009). In other words, through changing the standards, companies may not have the same deferred amounts in the future after implementing IFRS as opposed to the current amounts recognized under US-GAAP.
Another key issue raised that will definitely change tax planning strategies is the way in which companies forecast tax liabilities. Under US-GAAP, standard practice is that corporations recognize earnings on their financial statements in the period in which funds are received ("Income Tax Accounting", 2009). However, IFRS standards require that earnings are recognized on financial statements in the period in which the agreement has been made and a receivable is recognized (Kumar, 2011). Therefore, corporations are now to be taxed on earnings that they have not yet received finances for in terms of taxable earnings. Ultimately, this must change tax planning strategies as corporations forecast potential tax liabilities because their current forecasting methods may actually produce a lower result than under IFRS standards.
With these issues in mind, it is clear that corporations and tax professionals have their work cut out for them in not only understanding the changes from US-GAAP to IFRS, but also how these changes will ultimately impact recognition of liabilities and deferrals to offset future liabilities. However, these entities are not alone in this effort. The U.S. Treasury Department released a booklet of information to help educate business and tax professionals that work with companies from small businesses to large corporations. Within this release, the United States government takes ownership of educating the public on these changes and working with companies and tax professionals to ensure that changes are implemented correctly and to avoid enacting harsh penalties for failure to adhere to changes as a result of lack of knowledge during the early transition period (Treasury.gov, 2010). Given this information, tax planning strategists are not alone and must continue to work with the federal government and each other to properly adjust strategies for the benefit of all parties involved.
Bibliography
Deloitte.com. (2008). International financial reporting standards for u.s. companies. Retrieved from http://www.deloitte.com/assets/Dcom-UnitedStates/Local Assets/Documents/us_tax_ifrsandtaximplications_082208.pdf
FASB.org. (1987). Retrieved from Financial Accounting Standards Board website: http://www.fasb.org/summary/stsum96.shtml
IFRS.com (2008, June). How will ifrs affect tax practitioners?. Retrieved from http://www.ifrs.com/overview/Accounting_Firms/TaxAdvisor_june.html
Kumar, G. (2011, October 13). Discerning the impact of ifrs on tax sphere. Retrieved from http://nepalcastudent.com/index.php?option=com_content&view=article&id=82:discerning-the-impact-of-ifrs-on-tax-sphere-&catid=25:the-project&Itemid=53
PWC.com. (2009). Ifrs: A tax perspective on implementations. Retrieved from http://www.pwc.com/en_US/us/ifrs-tax-issues/assets/ifrs_tax_action_plan.pdf
PWC.com. (2009). Income tax accounting under ifrs: A look ahead. Retrieved from http://www.pwc.com/us/en/ifrs-tax-issues/assets/income_tax_iasb_exposure_draft.pdf
Treasury.gov. (2008, September 8). Actions are being taken to address the impact that international financial reporting standards will have on tax administration. Retrieved from http://www.treasury.gov/tigta/auditreports/2010reports/201030112fr.pdf
Time is precious
don't waste it!
Get instant essay
writing help!
Plagiarism-free
guarantee
Privacy
guarantee
Secure
checkout
Money back
guarantee
Get a Free E-Book ($50 in value)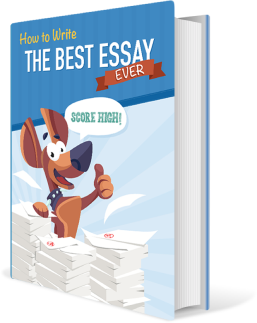 How To Write The Best Essay Ever!