Derivatives Markets, Research Paper Example
This Research Paper was written by one of our professional writers.

You are free to use it as an inspiration or a source for your own work.
Derivatives have no value of their own per se.  Rather, their value is derived—hence the term, "derivatives"– from the value of an underlying asset, which may be bullion, currency, securities, commodities or something else.  A derivative is a forward, future, option or any other hybrid contract that has a predetermined fixed duration, which for the purpose of contract fulfillment is connected to a specific financial or real asset or to an index of securities.  Derivatives are defined according to i)  the relationship between the underlying asset and the derivative (option, swap, forward); ii)  the type of underlying asset (foreign exchange, interest  equity,  credit, commodities; iii)  the market in which they trade (over the counter or exchange); and (iv) their pay off. (http://wikipedia.com).
The primary purposes of the derivative markets are i) to provide leverage so that a small movement in an underlying value can result in a large value of the derivative; ii)  to speculate and to make a profit if the value of the underlying asset moves the way they expect; iii) hedge or mitigate the risk of the underlying through a derivative contract whose value moves in the opposite direction to their underlying position and cancels part or all of it out; iv) to obtain access to the underlying where it is not possible to trade in the underlying (weather); and  to create option ability where the value of the derivative is linked to a specific condition or event such as, for example, a certain price level. (ibid.).
The majority of shares suffered considerable loss—and still are—during the recent financial crises.  However, during this period, certain derivatives fared quite well.. One reason is purchasing the safest and most fairly-priced  derivatives during a recession.  For example, "Purchasing stock index put options permits a portfolio manager to hedge equity market risk by limiting downside risk while retaining upside potential" (CBOE).  While in some cases this resulted in very little if any upside potential, neither did it result in huge losses.  In other instances, this was not the case.  Those investors who adhered to the Rational Pricing Theory and priced fairly and invested modestly likely fared somewhat better than those who did not. Some important concepts of finance are also crucial for deciding value of money in the present and in the future.
Derivatives can, however, have quite a bit of risk involved.  Warren Buffet once called them weapons of mass destruction; but if used properly, they can be very useful tools.  Suppose an owner of orchard is worried about the volatility of the apple market and wants to protect himself as best he can.  He enters into a futures contract with an investor who agrees to pay $40.00 for a bushel of apples when they are ready for harvest.  If the apples end up selling for $50.00 a bushel he is ahead by $10.00 per bushel, but the owner only gets $40.00 for the apples, as per their contract; and while not losing existing money, nevertheless loses money in the sense that if the contract were not in place she would be receiving $10.00 per box more than she gets as a result of her futures contract.  If, however, the apples were selling for $20.00 per bushel, she isstill protected, but the investor loses $20.00 for every bushel of apples since in the futures contract he agreed to pay $40.00 per bushel.  Therefore, if 500 bushels were harvested, he would lose $10,000.00, a loss he might find difficult to absorb.  In the recent financial crisis (and still today), many a future contract investor had to pay more than what the underlying asset was worth on the due date because of adverse economic conditions.  A good case in point would be   the involvement of investors with credit derivatives, also known as credit swaps (CDSs) as the financial crisis was looming on the horizon.  They were designed to be a method of hedging against a company's creditworthiness, similar to insurance.   However, the CDS market was unregulated and so there was no requirement that companies maintain enough money in reserve to pay out under worst case scenarios, such as an economic downturn.  This is what happened to AIG in early 2008 when it announced huge losses in its portfolio of underwritten CDS contracts that it could not afford to pay up on.  It was not the only company to be hurt hard and the domino effect could be felt way down the line. Today CDS markets are regulated and, as part of that, there should be insurance, something the regulator of the derivatives markets should ensure  exists.  The regulator must work in a preventive mode and not in a crisis management one.
The underlying asset of a new derivative the regulator could implement would be vacation condos that are popular in many parts of the world, especially in well-known and well-frequented four season resort areas.  Initially at least, the developers would be trading and investors would be drawing up the contracts.  The pricing would be in accordance with our comparable real estate in the area.  Providing the results of a feasibility study are positive, success and sustainability should follow.
Works Cited
'CBOE."  www.cboe.com.  (2011).
"Derivatives (Finance)." www.wikepedia.com. (2011).
"Financial Edge."  http:/www.investopedia. (2011).
"The Fall of the Market in the Fall of 2008."  Posted April 09, 2009.  http://investopedia.com. (2011).
Stuck with your Research Paper?
Get in touch with one of our experts for instant help!
Messenger
Live chat
Time is precious
don't waste it!
Get instant essay
writing help!
Plagiarism-free
guarantee
Privacy
guarantee
Secure
checkout
Money back
guarantee
Get a Free E-Book ($50 in value)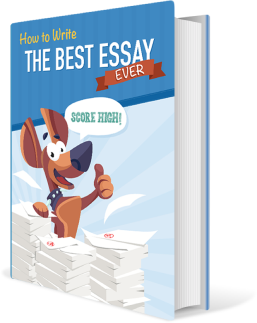 How To Write The Best Essay Ever!