Educational Mission Statement, Essay Example
Pages: 3
Words: 953
Essay
This Essay was written by one of our professional writers.

You are free to use it as an inspiration or a source for your own work.
Introduction
It may be commonly believed that mission statements, both of universities and organizations, typically reflect similar ethical concerns in an unchanging way.   No matter the foundation of the institution, they invariably reflect commits to excellence, and to adhering to the highest ethical standards.  This consistency of approach is usually true, however, only of those statements pertaining to the nursing profession.  Other mission statements tend to adapt to reflect altered priorities and social climates; the nurse's has largely remained the same for generations, while cutting across cultural and societal borders (Sare, Ogilvie,  2010,  p. 131).   This is apparently due to the ethical foundations underlying all nursing, irrespective of whether the nursing is being taught or actually practiced.   Nursing is universally defined as a caring profession, in place to assist those in need, and these are parameters always evident in the organizational goals of nursing.   As will be seen, mission statements from nursing educational institutions and functioning hospitals parallels each other in the manner in which they declare commitments to the field.
Two Statements
New York's Stony Brook University presents a mission statement for its nursing program both very in keeping with traditional models and somewhat removed from them.   The philosophy expressed in the actual mission statement, not unexpectedly, avers that Stony Brook's faculty is absolutely committed to educating nurses in a high-level and comprehensive manner.  This is mission very much as put forth by a school, for it goes to the school's ethical obligations to instruct and guide.   Interestingly, the statement continues to address a more specific ambition: "The Mission will be accomplished through innovative programs that reflect the needs and current trends of society" (Stony Brook).   Clearly aware of the vastly increased globalization of the modern world, Stony Brook acknowledges that its goals must satisfy shifting societies and cultural changes.
This modern approach is also confirmed in this statement: "Cultural competence and scientific competence are integrated in nursing action" (Stony Brook).   The school, fully aware of the importance of cultural factors in healthcare, is consequently incorporating this enormous influence in its mission.  Plainly, no nurse today, in any setting, can reasonably expect to treat only people of a few cultural backgrounds.   Diversity in the world translates to diversity in patients, and Stony Brook sensibly affirms this reality.   The university's mission statement holds to the values and commitments common to most, yet it appears to have kept pace with changing environments, as it recognizes its duty in equipping nurses for them.
In regard to an institutional statement,  Saint Vincent Hospital of Worcester, Massachusetts,  provides an equally expansive mission philosophy.  Mission statements, particularly in the field of healthcare, usually suffer from one of two serious problems: either they are disregarded, or they are developed with undue effort.  In the former instances, generic sentences referring to ethics are mindlessly set out.  In the latter cases, the hospital or health organization devotes energies and meetings to creating the statement at the expense of other, more pragmatic, concerns.   Ironically, when this is the process, it is typical that these efforts are then set aside and not fully promoted to express the true ambitions of the organization in a consistent and meaningful way (Budman, Steenbarger, 1997,  p. 70).  Then, there is also the dilemma of size.  The larger the organization, the more difficult it is to represent all its facets within the inherently monolithic expression that is a mission statement (Banks,  2008,  p. 138).   Maintaining a realistic stance while promoting core values becomes, then, something of a challenge.
Saint Vincent Hospital handles the challenge admirably.  It divides its mission statement into three parts, addressing mission, vision, and values., which allows it to venture into specific arenas.  This is not a random breakdown of what is essentially one statement; for instance, in the vision segment is the commitment:  "To be well recognized as a technology leader in New England" (Saint Vincent's).   This is a specific goal, both in ambition and geographically, and it gains from the limitation.   That is to say, a determination to lead healthcare technology "everywhere" would strike the reader as a relatively meaningless goal by virtue of the scope of the ambition.   The statement goes on to declare the value that  dignity is assured at Saint Vincent because it is, "Safeguarded by recognizing every life as a gift from God, so each individual is inherently valued" (Saint Vincent).   It can be seen, then, that Saint Vincent combines in its mission statement both the traditional and the modern.   It expresses a devotion to principles of healthcare in keeping with Christian ethics, yet it also acknowledges the need to employ the latest advances in the field.   As with Stony Brook's commitment to promoting cultural diversity, Saint Vincent makes it clear that it understands its time and place, even as it affirms traditional values.
Conclusion
Stony Brook University and Saint Vincent Hospital, as school and healthcare organization, parallel concerns and values in their mission statements.  Each is built upon acknowledging the need to observe high standards and ethics, and each also takes into account the changes in the world today.   Both serve to reinforce the essential and time-honored quality of nursing by ensuring that it keep pace with life, and both mission statements reflect genuine commitments to the teaching and the practice of nursing.
References
Banks, S. P.  (2008).  Dissent and the Failure of Leadership.  Northampton, MA: Edward Elgar Publishing.
Budman, S. H., & Steenbarger, B. N.  (1997).  The Essential Guide to Group Practice in Mental Health: Clinical, Legal, and Financial Fundamentals.  New York, NY: Guilford Press.
Saint Vincent Hospital.  Mission Statement.  Retrieved Nov. 2, 2011, from http://www.stvincenthospital.com/About/mission-statement.aspx
Sare, M. V., & Ogilvie, L.  (2010).   Strategic Planning for Nurses: Change Management in Health Care.  Sudbury, MA: Jones and Bartlett Learning.
Stony Brook University.  Mission Statement, School of Nursing.  Retrieved Nov. 2, 2011, from http://nursing.stonybrook.edu/nursingwprod.nsf/mission?OpenForm
Time is precious
don't waste it!
Get instant essay
writing help!
Plagiarism-free
guarantee
Privacy
guarantee
Secure
checkout
Money back
guarantee
Get a Free E-Book ($50 in value)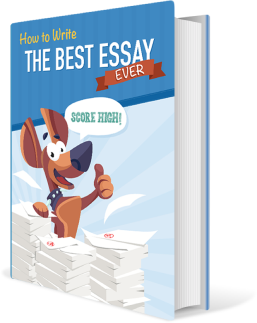 How To Write The Best Essay Ever!