Description of Community Work Setting Writers Role, Research Paper Example
This Research Paper was written by one of our professional writers.

You are free to use it as an inspiration or a source for your own work.
Description of the Community
The community that will be the focal point of this research project is located in the state of Mississippi, which has a population of about 33,203 that is 98% urban and 2% rural as of 2009 (City-data.com, 2015).  The population of the area is demographically dispersed with 26,849 Black or African American citizens, 6,963 Whites, 293 Hispanic or Latinos, 251 Asians, and 186 that are of two or more races (City-data.com, 2015).  The overall median income as of 2009 was $27,717 with the median income for the state being $36,646 and the median household income for African-Americans in 2009 being $21,931 while Whites had a median household income of $46,936 (City-data.com, 2015).
Within this population, there are about 3,582 youth under five years of age and 3,766 youth aged 5-9 years (City-data.com, 2015).  For the state of Mississippi, the population of children under age 6 potentially needing childcare services was recorded at 155,507 as of 2014 (Child Care Aware, 2014).  The average annual cost of childcare for an infant is $5,496, $4,800 for a four?year?old child, and $3,840 to secure before?/after?school care for a school-aged child in a center while annual costs for an infant in family childcare is $4,560, $4,320 for a four?year?old child, and $3,180 for before?/after?school care for a school?age child (Child Care Aware, 2014).
The ethnic demography of this region consists of 26,404 or 76.6% of the population claiming African-American alone as their ethnicity, 7,471 or 21.7% claiming White alone, 429 or 1.2% claiming Hispanic heritage, 215 or 0.6% identifying their ethnicity as Asian alone, 176 or 0.5% stating they were two or more races, 12 or 0.03% identifying as American Indian alone and 22 or 0.06% claiming some other race alone (City-data.com, 2015).
Educational attainment within this community for those aged 25 years and over consisted of 76.9% having completed High school better with 20.4% having a Bachelor's degree or higher and 6.8% have a graduate or professional degree while the remaining 13.5% are unemployed (City-data.com, 2015).  For those in this community aged more than 15 years and over, families were structured such that 41.4% had never been married, 35.5% were currently married, 4.2% reported being separated, 8.1% stated they had been widowed, and 10.9% were divorced (City-data.com, 2015).  In regards to the quality of life, 37.3% of the residents within this community were living in poverty as of 2012 and this percentage is comprised of 18.2% of those identifying as White Non-Hispanic ethnicity, 43.1% being African-American residents, 33.2% identified as Hispanic or Latino ethnicity, 100.0% of the American Indian population were living below the poverty line, 31.7% of people identifying as other race residents, and 43.2% of those claiming two or more races (City-data.com, 2015).
Writer's Work Setting
The writer's work setting will be a family-centered childcare facility developed from a home-based practice.  The facility will be structured according to practices deemed beneficial by the National Association for the Education of Young Children (NAEYC) and are considered as developmentally appropriate practices (DAP) for a family-centered childcare center (NAEYC, 2009).  Family-centered service has traditionally been the cornerstone of early childhood education and is based on the knowledge that childhood development is strongly influenced by their environment, specifically their families, teachers, and external environment (Morrison, 2009).  Partnering with families is an important aspect of professional work in early childhood education and vital to the child's educational experience (Wardle, 2013).  Programs for young children should consider present knowledge about child development and learning; what we know about the strengths, needs, and interests of enrolled children; and knowledge about the social and cultural contexts of the local community (Lopez, 2009).
As the sole educator on staff in the initial phases of the facility opening, the writer would accept up to four students at a time to maintain a low teacher-student ratio so as to continually be able to provide the highest quality of care to the children.  Once the facility was established, the writer would hire additional caregivers according to the student demand, maintaining the 4:1 student: teacher ratio.
To provide all-day care, the writer would also have an administrative assistant to perform office duties and a nutritionist to prepare meals and help with the general upkeep of the facility although both positions would be filled by individuals with childcare expertise or knowledge so their roles could be flexible.  In the initial stages, the writer would have finite resources to start the business, but the facility would be structured as a full-service facility with care providers that are able to deal with disabled as well as typically developing children, so employees will have been college educated and will demand a higher wage than teachers that deal primarily with typically developing children and staff salaries can contribute to 70% of the costs of operation.
Although costs for this service will be factored as a function according to the needs of the community, there are numerous factors that contribute to the cost of early childhood education (ECE) programs, which includes the type of program, the degree of expertise of the faculty as well as the number of staff, whether it is federally subsidized, if it is a public or private facility, center or home-based facility, the needs and ages of the children it serves, and the age of the center as well as the types of services it offers, which determine if it has start-up costs or continuing costs (Decker, Decker, Freeman, & Knopf, 2009).
Establishing a classroom environment according to methods that are DAP is determined by considering the child's age, developmental level, and the personalities, backgrounds and abilities of each child that will be included in the curricular activity in order to create the most effective learning environment for the students (NAEYC, 2009).  Criteria that should also be considered when determining whether themes, projects, and activities are DAP and should be included in the curricular agenda for any group of students includes state or national curricular guidelines and the nature of the adult-child interactions that will transpire (Gonzalez-Mena, 2009).  The classrooms will have one tablet per child and a computer for each teacher so technological aptitudes will develop as part of the curricular agenda and those needing assistive devices will have access to whatever technologies are needed.
A family-centered educational approach concentrates on the child within the context of their overall familial structure and parents and family members play have a larger role in the education of the child aside from parent-teacher conferences (Marigliano & Russo, 2011).  Family-centered education offers families information regarding a variety of additional services according to the needs of the family, like access to healthcare or counseling services (Gonzalez-Mena, 2009).  This approach to education is also beneficial to children because it facilitates childhood development by providing the child with the emotional security they need to grow and it places special emphasis on accentuating the strengths of the child (Bingham & Abernathy, 2007).  Seeing the successful modeling of healthy adult interactions and the ability to respectfully interact with diverse personalities and ethnicities teaches children how to do the same in their own interactions with their peers, which facilitates healthy social growth and interactions with their peers (Gonzalez-Mena, 2009).
Writer's Role
The role of the writer within this family-centered childcare facility will be titled as 'Owner/operator' or 'Director' since they will function as a teacher/caregiver to the children in attendance.  The writer will have primary responsibilities that include creating a classroom atmosphere that includes materials that consider the needs of all children, even those with disabilities, and must convey multicultural, inclusive, nonsexist values (Sweeney, 2009).  This will help convey a message of acceptance and appreciation of diversity to students.
This will also help children that fall into these categories feel included in the classroom structure.  Stocking the classroom with multiethnic dolls and hand puppets as well as dolls with disabilities that come with assistive devices such as wheelchairs, walkers, braces, glasses, and hearing aids as well as books, puzzles, and pictures selected for classroom use that depict various ethnic and racial groups and nontraditional sex-role behaviors will also be conducive to projecting this message (Jorgensen & Lambert, 2012).
Having personal knowledge of the children they are teaching makes caregivers feel that they can make general and reliable predictions about achievable and challenging curriculum for most young children in a given age or stage of development (Bingham & Abernathy, 2007).  This is particularly useful when teaching children from diverse backgrounds and children with disabilities.  A child is assessed by what they can actually do individually, their actual work, and what they are actually doing in and through the curriculum.
The role of the writer as a caregiver will be a secondary responsibility in conjunction with their primary stature as the Director so they can also be to help the children develop socially and emotionally.  The writer will have a Master's or terminal degree (PhD) in the field of ECE and hold certification to this effect as well as being licensed as a provider of childcare services in the applicable state.
The primary role of the writer within the community would be based on the development of a partnership with the parents of the children attending the facility, which entails establishing a trusting relationship that facilitates a cohesive partnership with them so that they trust advice given.  This would enable the writer to make recommendations and suggest programs or counseling that would help the families.  As a caregiver, the role of the writer would also be to create a developmentally appropriate environment that allows the child to be independent and safely develop their independence.  The writer will be expected to encourage their self-help skills, provide instances for them to exert their control by providing choices, and establishing firm boundaries with limits that diminish confrontations or power struggles within classroom settings and well as in the home with your own toddlers (Gonzalez-Mena, 2009).
The role of the writer as a caregiver is also to ensure the safety of children under their care by ensuring all flooring is properly installed, there are no obstacles in the walkways, chairs are pushed in and toys are in the areas they belong, the children do not run in the classroom, and that the children keep their shoes properly fastened (Gonzalez-Mena, 2009).  Monitoring the children and consistently reminding them not to put non-food items in their mouths and ensuring all toys are age-appropriate and do not have small, removable parts will help ensure they do not ingest foreign objects (Morrison, 2009).
The caregiver should also teach the children how to participate in their own safety by not running in the classroom, seeking supervision when they do not know how to do something or cannot reach something, knowing how to recognize and stay away from dangerous or harmful things, keeping their shoes properly fastened, not to be violent, how to recognize and adequately communicate their feelings, and not to throw things or be destructive.  Proper guidelines are provided by organizations such as the NAEYC, which helps to clarify the needs of young children and it is the duty of the writer to implement guidelines to regulate the physical, emotional, and mental safety of the students by making sure the room is designed with things they can easily reach, safe toys for them to play with, and a positive, enriching atmosphere (NAEYC, 2009).
References
Bingham, A., & Abernathy, T. V. (2007). Promoting family-centered teaching: Can one course make a difference? Issues in Teacher Education, 16(1), 37-60.
Child Care Aware. (2014, March). Child care in America: 2014 state fact sheets. Retrieved from Child Care Aware: http://usa.childcareaware.org/sites/default/files/19000000_state_fact_sheets_2014_v04.pdf
City-data.com. (2015). Greenville, Mississippi. Retrieved from City-data.com: http://www.city-data.com/city/Greenville-Mississippi.html
City-data.com. (2015). Greenville, Mississippi (MS) income map, earnings map, and wages. Retrieved from City-data.com: http://www.city-data.com/income/income-Greenville-Mississippi.html
Decker, C., Decker, J., Freeman, N., & Knopf, H. (2009). Planning and administering early childhood programs (9th ed.). Upper Saddle River, New Jersey: Pearson Education, Inc.
Gonzalez-Mena, J. (2009). Child, family, and community: Family-centered early care and education. Upper Saddle River, New Jersey: Prentice Hall.
Jorgensen, C. M., & Lambert, L. (2012). Inclusion means more than just being "in:" Planning full participation of students with intellectual and other developmental disabilities in the general education classroom , 8(2),. International Journal of Whole Schooling, 8(2), 21-36.
Lopez, E. (2009). Valuing families and partners. Early Childhood News: Developing Adults Working with Developing Children, 2(4), 2. Retrieved from http://www.earlychildhoodnyc.org/pdfs/eng/Early%20Childhood%20News%202_4.pdf
Marigliano, M., & Russo, M. (2011). Moving bodies, building minds: Foster preschoolers' critical thinking and problem solving through movement. Retrieved from National Association for the Education of Young Children (NAEYC): http://www.naeyc.org/files/yc/file/201109/Moving%20Bodies_Russo_Marigliano_Online_0911.pdf
Morrison, G. (2009). Early childhood education,(11th ed.). New Jersey: Pearson Education, Inc.
NAEYC. (2009). Position statement: Developmentally appropriate practice in early childhood programs serving children from birth through age 8. Retrieved from The National Association for the Education of Young Children: http://www.naeyc.org/files/naeyc/file/positions/PSDAP.pdf
Sweeney, P. (2009, November). Attributes of diversity & inclusion. Financial Executive, 25(9), 18-21.
Wardle, F. (2013). Collaboration with families and communities. San Diego, CA: Bridgepoint Education, Inc.
Stuck with your Research Paper?
Get in touch with one of our experts for instant help!
Messenger
Live chat
Time is precious
don't waste it!
Get instant essay
writing help!
Plagiarism-free
guarantee
Privacy
guarantee
Secure
checkout
Money back
guarantee
Get a Free E-Book ($50 in value)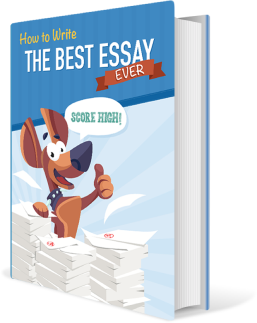 How To Write The Best Essay Ever!