Pragmatism, Ideology, and Educational Change, Research Paper Example
This Research Paper was written by one of our professional writers.

You are free to use it as an inspiration or a source for your own work.
Abstract
All students will benefit more academically if special education students were self-contained. Special education students being mainstreamed into the general education classroom causes many problems. Most teachers lack the training, resources, and other necessary supports to teach students with disabilities.  Teachers have to take more time when planning lessons in order to adapt the lesson to the students with special needs; thus making general educators special. Consequently, their main focus becomes special education students rather than general education students. Classroom management is more difficult because of the additional students-some with behavior problems due to lack of understanding. Special needs students may not feel comfortable because they learn differently and lack proper social skills. Many special education teachers are not servicing students-not reporting to the general education classroom or pulling students into the resource room for one on one instruction. Teachers are not giving specific strategies and accommodations to use with their resource students. They are being given generic strategies. For example: give students more time, seat near the teacher, read questions to the student, etc.
Problem Statement
Inclusion in the general education classroom has caused many specific distractions for the general education students, which directly hinders them from obtaining a free and appropriate education.
Participants
The participants for this study consisted of two teachers and twenty-five students. Both teachers that participated in the study were veteran teachers. Each had been teaching more than ten years. The first teacher was a third grade general education teacher and the second was a special education teacher. I chose to observe both a special and general education teachers so that I would be able to observe the students in different settings. The general education teacher had a total of twenty-five students on any given day. Nine of those students were special education students.  The special education teacher typically had between five to ten students on any given day when they were pulled for one-on-one help in the resource room. All students who participated were third-grade students. I only observed them when they were working on reading.
Problem Description
The argument over special education curriculum in the educational is not nearing an end. There are pros and cons on all sides of the issues; the greatest issue is whether or not inclusion is the best option for general and special education students. "Inclusion is the term used for a mixture of students of many abilities into one classroom setting. In the inclusive setting, students with special needs are grouped with students in regular educational programs without distinction between the two groups" (Murphy, 2006). An inclusion classroom should have two teachers–a general educator and a special educator who can assist with students with learning disabilities. The co-teacher model is a form of indirect special education service delivery in which a special education teacher serves as a consultant to a classroom teacher. Special education students receiving indirect services are taught by the classroom teacher. The consultant works indirectly with targeted students by working directly with the classroom teacher (Idol, 78). According to Croll, Paul & Moses,
"The students in an inclusion classroom come with a variety of abilities, from special needs to regular educational needs to gifted achievers. Students with special needs should have an Individualized Education Plan (IEP) detailing their specific learning requirements, and it is the job of the teacher(s) in the room to provide those accommodations. The students in an inclusion classroom should not know which of their peers do or do not have IEPs; the teachers should help all students equally in order to avoid such distinctions" (2007).
The above information would be relevant in the perfect classroom and school. Nonetheless, this is not always the typical situation. Regular education students know who the "speds" are and they make it known. Most of the resource students really need one on one help. Inclusion is not working the way it was intended, and the general education teacher is left to try to close the gap. Likewise, the general education students are suffering just as much as the special needs students. Murphy believes that inclusion has immediate philosophical and practical implications for all educators, but the widespread adoption of a fully inclusive approach to educating students with special needs will require thorough restructuring of the classrooms, curricula, and pedagogy (470). In many situations, the special education teacher does not assist the general education teacher. Whether the administrators are using the special education teachers for other purposes or if the teachers are just not fulfilling their obligations, the students are being crippled due to lack of instruction. The general education students are left to find their own way because the general education teacher is too overwhelmed and improperly trained to assist the many needs of the special education population.
Problem Documentation
Many people are against special education inclusion including educators, parents, and even some students. Special education inclusion remains a controversial issue. Many educators, policy makers, and parents are inadequately informed about inclusion and its potential ramifications (Murphy, 470). Consequently, there are adamant supporters for both sides of the argument. Many view inclusion as an unrealistic concepts that ensures all students will meet standards at the same time. Likewise, there are many who feel that all students belong in the same class so they can learn from one another. Murphy stated, "The degree of mainstreaming into regular classes should depend on the carefully assessed individual needs of each exceptional student and that a continuum of special education placements and services be maintained" (473).  Somewhere in the middle of this are teachers, parents, and students who do not even understand the issue.  Furthermore, trying to force all students into the inclusion mold is just as ignorant and discriminatory as trying to stop the integration of African American students during the Civil Rights Movement. Just like pioneers of the Civil Rights Era were met with bogus laws, many today are uncertain if inclusion is actually legal. More importantly, they wonder if it's what is in the best interest of the children involved. They also want to know what schools and staff can do to meet the requirements.
Including special needs students in general education classrooms is a common practice in schools today. For inclusion to be successful there is the factor of communication and structure that is currently missing. There also has to be a support system in place that is used by all involved in the process of inclusion. The special education teacher must offer specific support for students with IEP's who are placed in the general education classroom. Consistent collaboration needs to be in place and used to support the transition of inclusion (Runswick-Cole, 270). Special education teachers hold specific skills that are crucial to the success of special needs students who are included in general education classroom. Communication and collaboration are both every important characteristics that successful teaches possess. Teachers who have these characteristics are able to successfully implement inclusion within their classrooms.
Relationship of the Problem to the Literature
The article "Toward Inclusion of Special Education Students in General Education," by, Lorna Idol, PhD (2006), and "Pragmatism, Ideology, and Educational Change: The Case of Special Educational Needs" by Paul Croll and Diana Moses (2007), were used to try to get some answers to on the effects of full inclusion of students in regular education settings in public school.  The first article examined and described how special education services were provided in four elementary schools and four secondary schools in a large, metropolitan school district in a southwestern city. The primary intent of this program evaluation was to determine how much, if any, inclusion of students with disabilities in general education classes was occurring in these eight schools. The study sought to determine how handicapped students could be best provided for in the least restrictive area, which is mandated by the 1975 Handicapped Children Act. Largely, the findings support the practice of including students with special education challenges in general education programs was either not taking place at all or it was not effective when implemented. Several key factors that were explored in this program evaluation can guide educators in more fully activating the full potential of inclusion and the least restrictive placement concept of special education. The second article interviewed 24 parents (17 mothers and 7 fathers) of children with special needs; seven professionals in the field of Special Education were also interviewed. Three were teachers, two were panel members on the board that decided placement of special education students on was a former panel member who is an educational psychologist and one was an educational psychologist who worked with the board who makes the placement decisions. The study took place in England. Some parents were interviewed in their homes, while others were interviewed over the phone. The results were that while there has been a shift in the policy of inclusion of special needs students stating that they should be included as much as possible. There has been a limited impact on the number of students attending mainstream classes. In other word, the special education students were not included in the general education classes at all.  Parents wanted what would most benefit their children in adult life. The distractions and lack of adequate education were the common complaints of general education parents.
Causative Analysis
The most common complaint from general education teachers was that they were not supported by the special education teacher. The majority reported that they had received no support at all. Many teachers also reported never receiving and IEP for resource students. One very telling comment was that one teacher stated that she didn't even know who her resource students were. All teachers would prefer knowing who their resource students are at the beginning of the year, rather than months into the school year. They also wanted specific strategies to help their students, not generic strategies like allot more time, give fewer items, etc. Many teachers also cited that special education students' behavioral problems often got in the way of their learning and the general education students' learning too. The frustration for many teachers was that their resource students are so low functioning that it was merely impossible from them to benefit in the general education classroom. Many of the special education students lack social skills to fit in with the general education students. A great deal of the special education students chose not to interact with the general education students and when they became frustrated they exhibited inappropriate behavior.
References
Croll, Paul & Moses, Diana. (2007). Pragmatism, Ideology, and Educational Change: The Case of Special Educational Needs. British Journal of Educational Studies, 46(1). p. 11-25.
Idol, L. (2006). Toward Inclusion of Special Education Students in General Education. Journal of Remedial and Special Education, 27(2), p. 77-94. Journal of Special Education 35(3). 173-180.
Murphy, Donna M (2006). Implications of Inclusion for General and Special Education. The Elementary School Journal, 96(5), p 470-493.
Myers, Chloe (2007) " Please listen, it's my turn": Instructional approaches, curricula and of children with special educational needs in mainstream and special schools. British
Brunswick-Cole, K. (2008). Between a rock and a hard place: Parent's attitudes to the inclusion contexts for supporting communication and increasing access to inclusion" Journal of Intellectual & Developmental Disability. 32(4), p263-278.
Stuck with your Research Paper?
Get in touch with one of our experts for instant help!
Messenger
Live chat
Time is precious
don't waste it!
Get instant essay
writing help!
Plagiarism-free
guarantee
Privacy
guarantee
Secure
checkout
Money back
guarantee
Get a Free E-Book ($50 in value)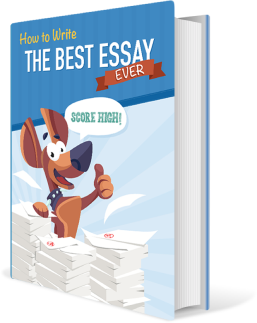 How To Write The Best Essay Ever!