Home
/
Research Paper
/
Diabetes: The Silent But Deadly Killer-What's Being Done, Research Paper Example
Diabetes: The Silent But Deadly Killer-What's Being Done, Research Paper Example
This Research Paper was written by one of our professional writers.

You are free to use it as an inspiration or a source for your own work.
Abstract
America is recognized as the land of opportunity. Nowhere else in the world can individuals migrate from a foreign land and work their way up through the social classes to reach success. While recognized as a beautiful country, America is also one of the most unhealthiest nations in the world. Among the 50 United States, Colorado is deemed the thinnest state with 29% of its residents overweight. Although 29% is relatively low when compared with some states having more than half of their inhabitants in the obese or overweight state, such percentage is still significant when one considers how high 29% is. While not the sole reason behind weight gain in America, diabetes has played a significant part in healthy living in the United States.
Diabetes is a disease that has affected many Americans within the past few years. Among the millions of people living in the country 8.3% of the population suffers from type 1 or type 2 Diabetes. Although a growing number of children are diagnosed with the disease every year, adults under the age of 65 are adept to developing diabetes before reaching their senior citizen years. Such risk becomes greater for men, who are 1% more likely than women to be diagnosed with diabetes during their lifetime. With so many people at risk of developing the disease, one would think that the majority of United States citizens would be fully aware of symptoms and treatments associated with diabetes; this, however, is not the case. Although the federal government has programs and seminars that teach about diabetes, more effort needs to be contributed in spreading awareness about the life-threatening disease that brings about amputations and blindness every year.
What is Diabetes?
Diabetes Mellitus is medically described as a group of diseases that cause blood glucose levels to rise which inevitably prevents the body from producing insulin. Since insulin serves as fuel to the body that converts starches and sugars into energy, low levels cause various malfunctions that can lead to dehydration, seizure, coma, and even death.
Although it has been theorized that persons who are older and overweight are more adept to being diagnosed with diabetes, anyone with family members suffering from the disease is at risk of development. H. Harries of Gallon Laboratory explains,
"Diabetes is a common disorder. It is generally agreed that heredity is an important factor in its etiology, but the detailed genetics have never been satisfactorily elucidated. It is a condition which may occur in all degrees of severity and which may develop at any time in life from childhood to old age" (H. Harris; 2012).
Contrary to some beliefs, diabetes is a hereditary disease that requires the right genetics and lifestyle to develop. Whereas an individual without diabetic ancestry can eat fried foods everyday and not develop the disease, someone who has a mother or father suffering from the disorder may require insulin injections in later years if he or she maintains an unhealthy diet. Although many doctors and health professionals view outdoor activity as the prevention mechanism for diabetes, the disorder affects each person differently and must be handled on a case-by-case basis.
Diabetes Type 1 Victims
Type 1 diabetes is also known as a juvenile form of the disease because it usually develops in children and teenagers. Although classified as a juvenile disorder, type 1 diabetes is by no means inferior to its type 2 counterpart. In fact, type 1 is viewed as more deadly than any other form of the disease because of its ability to prevent the body from producing insulin. Manuela Battaglia states,
"Type 1 diabetes is a chronic autoimmune disease caused by the selective destruction of pancreatic insulin-producing B-cells. Autoimmunity commonly occurs when central and/or peripheral tolerance barriers are broken down, allowing the activation of self-reactive T cells, which are clearly pivotal for type 1 diabetes development" (Battaglia; March 2012).
Whereas type 2 diabetes allows some form of fuel to flow through the body, type 1 completely stops the process of sugar and starch converting to energy. Although insulin tablets are available for treatment, doctors prefer injections in hopes that such treatment will prevent dehydration and other effects in children under 18 years of age.
Type 2 Diabetes
In contrast to its Type 1 counterpart that stops insulin flowage, Type 2 diabetes does not completely stop the energy conversion process. As the American Diabetes Association explains, "In type 2 diabetes, either the body does not produce enough insulin or the cells ignore the insulin" (http://www.diabetes.org/diabetes-basics/symptoms/). Such ignorance or lack of production forces individuals diagnosed with the disorder to resort to needle injections or oral intake of insulin in order to produce enough of the hormone for energy creation. Although persons with type 2 diabetes are given insulin through needle injection, many individuals with the disease are able to improve hormone intake by taking two tablets of insulin per day.
Type 2 diabetes is usually found in adults over the age of 65 though it has been known to develop in persons under 50 years old. The effects of type 2 diabetes are equal to the consequences of type 1 which include loss of ligaments, coma, blindness, seizure, and death.
Injections :Needles and Children
Although needle injections are currently deemed the best treatment for diabetes in children outside of a good diet and exercise, concern over the treatment method arises when one thinks about kids being exposed to needles. Many children do not enjoy yearly influenza shots let alone being punctured everyday. In addition, many parents are leery of the injection method because of the many risks associated with contaminated needles and improper administering. In response to nationwide concerns, scientists have moved to evaluate the injection method of treatment and make changes where necessary.
One change that is bound to bring about positive results is a smaller needle. Within the past few years, scientists found that
"Needle lengths previously recommended for SC injection are…too long for many adults (e.g. 12.7 mm) and for most children (e.g. 8 mm). Specifically they increase the risk of intramuscular (IM) injections which can lead to excessively rapid and/or variable absorption of insulin. Two solutions have been proposed for avoiding IM injections: the lifting of a skin fold (into which the injection is given) and/or the use of shorter needles" (K. Strauss; 2012).
Since using the skin fold treatment method with a long needle can pose a serious hazard if administered improperly, many scientists have moved to recommend shorter needles that are both proficient and compact. Such modification is especially beneficial to children who must receive injection treatments at school.
Let's Move: What the Government is Doing
First Lady Michelle Obama initiated a healthy lifestyle campaign entitled "Let's Move" during the year 2010 in hopes of decreasing the percentage of overweight children in America and thus lowering the number of persons diagnosed with diabetes every year. Although heredity combined with poor diet is recognized as the leading cause of diabetes development, the First Lady hopes to create a healthier America and believes that her campaign will decrease the statistical data that places nearly 10% of United States citizens at risk of developing the disorder. The federal government has invested millions into its "Let's Move" program and continues to support the Centers for Disease Control and Prevention (CDC) in its efforts to spread awareness through the National Diabetes Prevention Program.
As its name implies, the National Diabetes Prevention Program is "a public-private partnership of community organizations, private insurers, employers, health care organizations, and government agencies. These partners are working to establish local evidence-based lifestyle change programs for people at high risk for type 2 diabetes" (http://www.cdc.gov/diabetes/prevention/index.htm). The CDC essentially aims to stop diabetes in its tracks by spreading awareness about the disease and prevention methods.
Conclusion
Although much is being done to stop the growing number of diabetes cases in America, more is necessary to lower statistics. Individuals must be aware of diabetic symptoms to prevent complete development. Persons under the age of 30 who experience extreme hunger, unusual thirst or frequent urination should not ignore such abnormalities as they may be a sign of type 1 diabetes. In addition, persons older than 30 years old should pay attention to wounds that heal slowly, blurred vision, and frequent infections as these are all signs of type 2 diabetes. While not recognized as a dangerous infection or disorder, diabetes mellitus is a silent but deadly killer that will destroy vital organs if not properly treated.
References
American Diabetes Association (1995-2012)<http://www.diabetes.org/diabetes-basics/symptoms/><http://www.diabetes.org/diabetes-basics/diabetes-statistics/?loc=DropDownDB-stats>
Battaglia, Manuela (March 2012). Expansion ofTh17 Cells and Functional Defects in T Regulatory Cells Are Key Features of the Pancreatic Lymph Nodes in Patients With Type 1 Diabetes. American Diabetes Association.
Centers for Disease Control and Prevention. National Diabetes Prevention Program (January 17, 2012). <http://www.cdc.gov/diabetes/prevention/index.htm>
Harris (2012). The Incidence of Parental Consanguinity In Diabetes Mellitus.
Strauss & WISE Consensus Group (2012). WISE recommendations to ensure the safety of injections in diabetes. Diabetes & Metabolism 38. Elsevier Masson France.
Stuck with your Research Paper?
Get in touch with one of our experts for instant help!
Messenger
Live chat
Time is precious
don't waste it!
Get instant essay
writing help!
Plagiarism-free
guarantee
Privacy
guarantee
Secure
checkout
Money back
guarantee
Get a Free E-Book ($50 in value)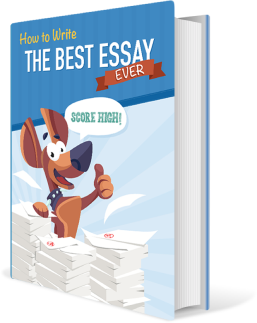 How To Write The Best Essay Ever!