Dignity-Enhancing Nursing Care, Research Paper Example
This Research Paper was written by one of our professional writers.

You are free to use it as an inspiration or a source for your own work.
Introduction to the Advanced Nursing Practice Leadership Dynamic
Advanced practice nurses are those who develop nursing practice by providing clinical leadership. They use their abilities to improve clinical and policy decisions that are ultimately able to enhance the quality of practice at their institutions. It is valuable for nurses to be used as a tool to further the care that patients receive at a given organization because nurses spend a lot of time working with patients compared to doctors. As a consequence, they are better able to understand the intricate details of the patient's needs in addition to developing a greater understanding of the improvements that need to be made. Establishing an advanced nursing practice leadership dynamic is essential in order to ensure that patients receive the best possible care. However, for this to be possible, it is necessary for nurses to implement leadership skills into their daily practices that ultimately allow them to collaborate in a manner that is beneficial for the institution.
There are diverse needs that can be met by establishing an advanced practice nursing leadership dynamic. Through this leadership, nurses will be able to establish relationship-based and patient-centered attributes for interprofessional collaboration in advanced nursing practice. A nurse who is able to develop knowledge on his or her own will be able to improve the value of patient interactions. While many nurses were provided with a broad range of knowledge during their educational training, it is necessary for nurses to research new information in order to gain a greater understanding of their patients' health states. Therefore, advanced practice nursing requires that nurses are engaged with lifelong learning and collaborate to fill the gaps in their current knowledge. Interprofessional collaboration is an important means by which individual nurses can grow and advance in the field.
Those involved with the advanced nursing practice leadership dynamic also understand that nurse leaders have the ability to formulate selected strategies for increasing interprofessional collaboration and influencing individuals across diverse personal, professional, and practice settings. Leadership is therefore defined by the ability to think critically, which is an important skill for nurses to develop. Nurses must think deeply about the problems they encounter, determine a set of potential solutions, and then reason to select the best one. Doing so will benefit the patients they serve in addition to their team members, who will gain knowledge and experience from being told about this new information that was discovered. This practice is enhanced by an ability to conduct research and to relate this new information to a problem that needs to be solved.
Aside from discovering innovative new ways to solve problems, nurse leaders are required to explore ethical dilemma outcomes of organization and leadership behavior such as mobbing and bullying that have an adverse impact on advanced nursing practice and interprofessional collaboration. Nurses are expected to behave in an ethical manner in a way that complements their knowledge base. In order to improve nursing practice, it is necessary for nurse leaders to identify the situations in which ethical dilemmas can occur and to prevent them from happening when possible (Gastmans, 2013). If prevention cannot reasonably be established, it is their responsibility to determine how these actions can be resolved in a manner that causes the least amount of harm to the patients. It is important for all nurses to feel safe about reporting their mistakes to their supervisors so that the medical team is constantly aware of all aspects of the health status of their patients. Good leaders are able to encourage their team to follow medical integrity principles while on duty.
There are many characteristics of nurses that encourage the advanced nursing practice leadership dynamic (Donnelly, 2005). Studies have shown that individuals that wish to develop practice are likely to exhibit this trait. Typically, this category includes nurses that actively participate in research studies that help the health care organization learn new things about their patient population or help the lead nurses determine how to best train new employees. Doing so enables these individuals to be directly involved with the success of their organization, and as a consequence they are able to improve the quality of care that their patients receive.
An additional characteristic of nurses that encourages the advanced nursing practice leadership dynamic is the fact that these individuals have clinical experience. Nurses with greater education and experience and more likely to be able to promote this dynamic. While nurses are required to go through a comprehensive education before being certified, there are many things that textbooks and even other experienced nurses are unable to teach. Therefore, more experienced nurses are more able to apply their critical thinking skills to diverse practical situations. They are more able to use the information they have learned and to learn even more information as a consequence of this experience.
A third characteristic of nurses who implement this dynamic is that they understand that they are a necessary component of patient care and therefore do their best to ensure that each patient gets the best medical care possible. Nurses are given increasingly important responsibilities with regards to patient care. They are often required to come up with health plans for patients in addition to tending to their diverse medical needs as inpatients or outpatients. Thus, it is important for nurses to understand the importance of their diligence in relation to their ability to help a large number of people achieve a full recovery in addition to helping them support a healthy lifestyle.
Last, advanced practice nursing is beneficial because it provides nurses with a means to achieve real power. In the past, nurses have had many responsibilities without authority. However, the evolution of the nursing field has provided a resolution to this problem. Nurses are able to conduct more complex tests on patients and are therefore trained to handle many diverse problems. As the field continues to grow, it is likely that nurses will gain a greater respect from doctors, which will contribute to a more direct control over patient care. Advanced nursing practice leadership dynamics have allowed the field to grow and are therefore contributing to quality improvement in medicine.
Description of Ethic of Care versus Ethic of Justice Perspectives        
 There are many ethical perspectives that guide advanced nursing practice. It appears that advanced nurses need to balance nursing ethics and corporate ethics in their practice due to the range of responsibilities they are given (Kellen et al., 2004).. However, the institution is responsible for creating a culture in which these ethics can be preferentially implemented. As a consequence, some nurse managers elect to follow a more corporate ethics style of management, which is detrimental to their nursing duties. It is essential for advanced practice nurses to create an environment that encourages all nurses to engage in ethical behavior.
While it is importance for all nurses to engage in ethical behavior, there is a significant different with regards to what constitutes as an ethic of care and an ethic of justice. Ethic of care is related to the concept that all nurses must ensure that they provide their patients with the best possible care. However, the ethic of justice is related to the idea that the patient was treated fairly, protected in terms of health and legally, and that all nurses honestly report mistakes to their supervisors so that they can be corrected. Furthermore, it is expected that nurses report errors made by others if they find that these errors could cause the patient potential harm.
It is expected that nurses take all of their actions while considering whether they are beneficent, non-maleficent, and demonstrate a respect for autonomy. Although all nurses are taught to follow this basic ethical perspective, may choose to disregard this rule because it is non-specific. Furthermore, it is often difficult to determine which action would constitute as the more ethical one. For example, there are occasions in which a nurse may have to violate the patient's respect for autonomy in order to ensure that the individual receives maximally beneficial care. In instances where a patient is mentally disabled, under the age of 18, or not able to speak on his or her own behalf, the medical professional must decide which actions should be taken if no party is present to speak for them. Occasionally, the best action would be for the medical professional to contact a relative other than the guardian for guidance. This would mean that medical information would be disclosed to the related consultant, which would be a violation of autonomy. However, at the same time that this action violates one rule, it promotes another, which is the rule of beneficence.
An additional ethical perspective that is important to consider in nursing is the enforcement of the value of utilitarianism (Hunt, 1998). Often, nurses are not able to spend a sufficient amount of time with each patient and are therefore required to use their judgement to determine which should be seen and when. Nurses implement utilitarian principles when they do so because they are aiming to provide benefit to the greatest number of people. This also occurs during the triage process. Cases that are more urgent and are more likely to end with positive results will be seen first. It could be said that healthcare is somewhat biased as a consequence of this principle, but it is ultimately impossible to save or treat every patient that enters the site. Therefore, nurses act to benefit as many individuals as they can, but will choose to aid the greatest number of people when they are required to make such a decision.
Reflection on the Application from an Ethic of Care Perspective
 The ethic of care in today's healthcare environment ultimately derives from the character of the individuals that work in a particular institution. This character is directly derived from the type of people that are generally hired to work in a location in addition to the management styles utilized by leaders. Leaders who are able to motivate their employees to implement an ethic of care will promote a more functional work environment, which will ultimately benefit the patients. Many nurses go into practice being motivated to do the best job possible, but may lose this motivation as a consequence of negative experiences with their patients, supervisors, or coworkers. It is therefore the responsibility of the supervisors and advanced nursing practitioners to help employees cope with the problems that they face and to help them turn their negative experiences into learning experiences. Organizations that are able to do this more effectively have more motivated employees and are therefore considered to have a higher service quality.
Furthermore, the ethic of care is supported in the healthcare environment when employees feel that they are directly contributing to these practices. Effective supervisors allow their employees to provide them with feedback that has potential to change the practices at their institution. When employees feel like they are an important component of the productive environment, they are more likely to enact the ethical principles recommended by others. Many institutions clearly state what they expect with regards to the ethic of care in their institution, while others are lacking in this regard.
To ensure that an ethic of care is implemented in today's healthcare environment, it is essential for employees to clearly dictate these standards and to provide a print copy of them to employees. It is easy to forget a long list of rules and it is helpful to therefore remind employees of these expectations constantly. To ensure that employees have the ability to comply with these standards, it is occasionally necessary to create training programs with scored tests at the end to determine comprehension. Organizations that utilize these programs are able to ensure that their medical professionals have an understanding of an ethic of care, which will increase the likelihood that these principles will be followed during practice.
Conclusion
In conclusion, it is important to build the advanced nursing practice leadership dynamic by encouraging nurses to contribute to nursing research to develop practice, to collaborate with coworkers and read the literature to learn new information, to use good clinical judgement and reasoning, to enact a preservation of caring, and to implement the power that they have in the medical profession to achieve good. These characteristics influence both the quality of practice and the likelihood that ethical principles will be followed. To ensure that ethical principles are followed, it is the responsibility of the leaders of the institution to create an organizational environment that promotes this behavior. This can be implemented by motivating employees to focus on an ethic of care, and this feeling will spread to other employees who believe that this principle is being enforced stringently. To support these goals, supervisors would benefit by creating education programs that will check to determine whether employees are aware of the institution's ethical code and to confirm that they have an increased likelihood of following the rules put forth. Doing so will allow the quality of care of an institution to increase, so this is beneficial for all managers to attempt. As a whole, using advanced nursing practice as a model for new nurses is a beneficial way to increase the standards of an entire organization.
References
Donnelly G. (2005). The Essence of Advanced Nursing Practice. The Internet Journal of Advanced Nursing Practice, (8)1.
Gastmans, C. (2013). Dignity-enhancing nursing care: A foundational ethical framework. Nursing Ethics (SAGE Publications), 20(2): 142–149.
Hunt, G. (1998). Craig E, ed. Routledge Encyclopedia of Philosophy. London: Routledge.
Kellen JC, Oberle K, Girard F, Falkenberg L. (2004). Exploring ethical perspectives of nurses and nurse managers. Nurs Leadersh (Tor Ont), 17(1):78-87.
Stuck with your Research Paper?
Get in touch with one of our experts for instant help!
Messenger
Live chat
Time is precious
don't waste it!
Get instant essay
writing help!
Plagiarism-free
guarantee
Privacy
guarantee
Secure
checkout
Money back
guarantee
Get a Free E-Book ($50 in value)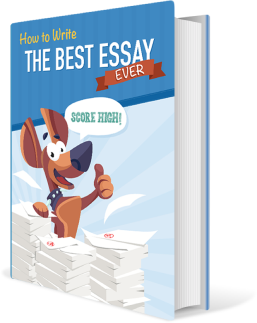 How To Write The Best Essay Ever!