The Song of the Morning, Essay Example
Pages: 4
Words: 1130
Essay
This Essay was written by one of our professional writers.

You are free to use it as an inspiration or a source for your own work.
Julia rose with the sun, which was no strange situation. For 26 years, her life on the farm had required this of her and for 26 years she hated waking up this early. She woke up begrudgingly and looked out her window. Bright sunlight came through the window and she winced as the rooster sounded his morning alarm. The cows outside reflected the rooster's sentiment, engaging in loud mooing that provided a sound to match their approval. She called to her mother. "Mother I'm awake!" but heard no response. "Strange, no response" Julia thought as she walked down the stairs preparing for the day's work.
Outside, the sun shone even brighter than it had on the inside. The rooster was done crowing, but the cows appeared to become even louder. "They're probably hungry" she thought. Julia then tended to the cows and collected the eggs from the chicken coop. She shoveled the hay bales back into their proper place, before she couldn't handle the work in the hot sun any longer and decided to take a break. She retreated to the shade of the barn and began to rest. Julia started to daydream in a sunny daze. Before long, she fell asleep.
Julia woke up with a start. She was no longer in the farmhouse. She was in a large white house somewhere in the suburbs. There were no roosters crowing to wake her up nor cows mooing to be fed. She overheard a group of women working busily. She begins to feel extreme pain in her abdomen and yells. A doctor and a group of three women appear, yelling instructions to her. The doctor tells Julia "I know this is your first time, but you have to remain calm. Breathe and do as I tell you". Julia cannot tolerate the pain that she is experiencing and is not sure that she can even make out the doctor's words, which become blurrier by the minute.
Suddenly, she hears a baby screaming in a nearby room, recognizing that she must have blacked out. She overhears one of the nurses exclaiming "Isn't she beautiful?". Julia has bandages wrapped around her and observe that she must have been bleeding horribly, as the bandages are soaked with the color red. She feels dizzy, but attempts to regain her composure and determine what is happening. As Julia, sits up, she walks towards the door to the sound. She passes by a mirror and notices herself in a Victorian nightgown. Confused, but not startled, she leaves the room to find the source of the sound.
As Julia enters the adjacent room, she finds the group of three women tending a newborn baby. She walks towards her and gazes upon her face and immediately recognizes it as her own. When Julia looked into the child's eyes for the first time, she noticed that it began to make sounds for the first time. She picked up the child, returned to her room, and then held it in bed until she fell asleep for the first time since experiencing this birth. The child was just as startled as her, so she chose to sing her sleep. "Rock-a-bye baby on the tree top….". After singing a few lines of this song, the two fell asleep, comfortable in each other's embrance.
When Julia awoke, she noticed that the nurses are worried. This strikes fear into Julia's heart. She felt a deep love for the child and it now seems that there is a problem with its health. The whole night and day, Julia sat with the child and the nurses, crying out of fear, worry, and concern. The doctor tried to comfort Julia by saying "We're doing the best we can, we just need more time". Whenever allowed, Julia would hold the child in her hands, singing to her. She would be jealous of the nurses when they tried to take her away from them, but she knew that they needed to. While Julia felt tired from this new experience, she felt that she couldn't be away from her daughter. She would stay awake all night to look at her sleeping and would become overjoyed when she would awaken so she could look into her eyes. At these moments, Julia was the happiest that she had ever felt.
Occasionally, Julia would look away from the child to gaze out the window. However, she would miss her child too much to bear and would quickly look back and need to hold her in her arms again. After spending a few loving hours with the baby, Julia looked out the window again and noticed that the sunny day slowly shifted to night and then to another day. The nurses announced that the child had recovered. Julia was overjoyed and cheered with happiness. The doctor confirmed that the child would likely live a long and happy life. This cured Julia of her depression and prompted Julia to finally move from her spot by the bassinet. Overjoyed with the news of the recovery, she was finally able to get some rest. She carried the baby to the bed and fell asleep with her in her arms. Again, she sang her child to sleep. This time, the sleep didn't come as easily because she wanted to continue to affix her gaze on her newborn.
Suddenly, Julia had recognized a potential concern. She may not be able to keep the child. She didn't wish for the doctor or the nurses to know how the child had come about, and she didn't wish for her parents to be aware either. Julia waited for the doctor and the nurses to leave before running out into the night with her child, delivering her to a nearby convent, know that this is a place she would be safe. Julia was sad, but knew that she did the best for her child. Several minutes later, Julia felt dizzy from her recent birth and laid down to regain her strength. Before long, she was asleep.
Julia woke up shortly thereafter, back on the farm. She looked in her arms and was shocked to find no child in sight. Saddened by this, she walked slowly to the stables. She returned to her daily duties with even less energy than before. When she was finally done for the day, she returned to the farmhouse to find that she was alone, which saddened her greatly. She reflected on her experience and suddenly realized that the greatest love anyone could have is the love of a child. Julia thought back to the words that the doctor had told her several years prior. She would never have a child. She would never know this love. Disappointed, went to sleep, hoping that she would awake in a dream land where all of her problems would be solved.
Time is precious
don't waste it!
Get instant essay
writing help!
Plagiarism-free
guarantee
Privacy
guarantee
Secure
checkout
Money back
guarantee
Get a Free E-Book ($50 in value)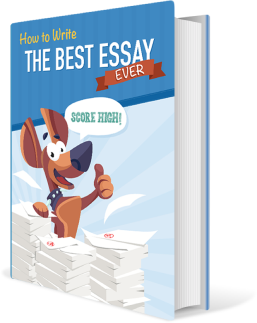 How To Write The Best Essay Ever!