Discussion Post on Late Adulthood, Essay Example
Pages: 8
Words: 2157
Essay
This Essay was written by one of our professional writers.

You are free to use it as an inspiration or a source for your own work.
Explain some of the things that may change because of the increasing life expectancy and a growing older adult population.
A growing senior population and higher rates of life expectancy are usually seen as positive changes, but it seems to me that a number of important challenges arise as well. While most people certainly want to live longer, it is quality of life that is most important and natural physical declines will become a greater concern for all.  These challenges go beyond disease because advanced age brings serious health issues, ranging from stiffening arteries to reduced breathing capacity. Eyesight and hearing tend to suffer as well (SUO, 2015, Normal physical aging, p. 1), and all of this leads to families, communities, and the society as a whole needing to address the growing numbers of people with physical limitations. There is evidence that elderly people, and even centenarians, can enjoy good mental health and have few serious physical problems (Santrock, 2012, p. 537). Still, with larger numbers of senior citizens, there must be increases in care for those who will develop age-related conditions such as Alzheimer's Disease and cardiac problems (SOU, 2015, Health and wellness, p. 2). I believe that this trend in longer life will demand a huge social response, as well as changing attitudes about the elderly. If, as Erikson's theory holds, the final stage of development brings integrity or despair (Santrock, 2012, p. 596), it is inevitable that more adults will experience deep regret and need help or interactions usually not required by younger people. While longer life is certainly a good thing, I think it is hugely important to understand how this reality will call for great changes in the society, to address the specific needs of a much larger elderly population.
Describe some of the myths that deal with both physical and psychological aging.
A number of myths are usually believed regarding senior citizens. The media leads us to believe, for example, that the elderly are usually poor and unfit for work (SOU, 2015, Myth or reality?, p. 1). Then, many younger adults assume that seniors automatically suffer from memory loss and weaker mental capability in general. Older people are often perceived as angry, grouchy, and low in energy (SOU, 2015, Myth or reality?, p. 3). There is evidence that, as people age, their abilities to process information and focus on specific tasks become weaker (Santrock, 2012, p. 567).  However, I believe that myths remain strong regarding the elderly mainly because younger people are unwilling to consider other possibilities. In Western society, it seems that we want to "isolate" the elderly because it is easier for us to think of them as incapable.  It is true that lifestyle choices greatly influence how older people feel and behave (SOU, 2015, Health and wellness, p. 1), so seniors who make no efforts to be active fit this myth. By and large, however, the greatest myth held about the elderly is that they are inherently "different" from those younger, and usually present a wide range of problems to their families and their society.
Explain some of the realities that dispel these myths and identify how older adults are engaged in their lives both in leisure and in work activities.  
In reality, however, these myths are no more than that. For example, millions of older adults enter into adult education, just as the age of 63.1 was the average in the Senate of the 111th Congress (SOU, 2015, Myth or reality?, p. 3). As I see it, these changes already happening and the longer life spans are related to weakening the most basic myths about the elderly. More exactly, there is strong evidence that older adults, just like younger men and women, require stimulation to keep their bodies, minds and memories active. Studies support that seniors who keep physically active report fewer physical limitations, and well into their 80s (Santrock, 2012, p. 540). Even older people with less education benefit from cognitive activity as improving their memory (Santrock, 2012, p. 571). In plain terms, a person of any age will decline in all capabilities unless they are challenged and stimulated, and the myth that needs to be eliminated is the general one of older people as being somehow removed from this human reality. In work and in leisure, Activity Theory sensibly supports that the senior person who stays active will be more content with their life (Santrock, 2012, p. 598). I also think that, as we all age, we will come to know this truth very well ourselves.
Explain some of the reasons individuals who are sixty-five years or older are still part of the workforce, both from a psychological and a social perspective?
From a social perspective, senior citizens often need to work for the simple reason that they have to support themselves. Retirement is usually an American "ideal" but it can only be a positive experience if the older person has funds sufficient to live decently (SOU, 2015, Retirement, p. 1). In plain terms, remaining in the workforce translates to some level of independence for the elderly, and especially as senior benefits have decreased in recent years (Santrock, 2012, p. 605). This financial factor is linked to another reality, in that seniors who are struggling to survive are more likely to face serious physical and mental problems (Santrock, 2012, p. 606).  All of this is connected to psychological issues, which I believe exist within any age group. When a person is employed, they will have greater self-esteem and be more satisfied in life in general. Older people may even require this more than younger adults, because there is such a strong belief that being elderly equates to being "useless." As noted, having work responsibilities means enhancing cognitive processes, particularly as employment today is less manual and more based on cognition (Santrock, 2012, p. 574). I see this as a trajectory; working and with demands on them, the older adult will feel more responsible and consequently feel greater confidence.
Identify ways in which older adults are looking for other career options than simply retiring.
An important way in which seniors may take control of their lives lies in choices they may make following retirement from the careers they have had in adulthood. If the person has adequate financial resources, they may decide that seeking part-time employment in another field will meet their psychological needs, and they also have the freedom to explore any such option.  Then, volunteer work is especially valuable to the elderly. It is not controlled by a "boss" and the person may usually set their own schedules. Some studies support that helping others in volunteer work improves the senior's health and outlook, and that the senior is more likely to live longer and feel better (Santrock, 2012, p. 612). Once again, I notice that usefulness, paid or unpaid, is critical to well-being; people of all ages need a reason to live and, when employment is not an option or is not desirable, serving the needs of others fills this need. As so many men and women experience a loss of identity when their employment ends (SOU, 2015, Retirement, p. 1), it is vitally important that they turn to other pursuits to compensate for this loss.
Describe the dual-processing model regarding grief. Explain how this model may explain how some variations may differ across cultures.
Regarding grief over death, the dual-processing model is based on two types of stressors: loss-oriented and restoration-oriented.  Each elements is complex in its way, as dealing with loss often involves both positive and negative feelings and responses. The grieving person may be relieved that the other is no longer in pain, but also feel great sadness because of the reality of the other's passing. This may also take the form of denial or an ongoing longing for the deceased to be alive (Santrock, 2012, p. 637). Restoration processes are equally varied.  The stressors here are based on adapting to the life changes created by the death, and reflect very real concerns. With restoration comes accomplishments, or the necessary changes of restructuring the life of the survivor (SOU, 2015, Theories on grief, p. 2).  These efforts may range from a new need to take over the responsibilities of the deceased, as in handling finances, to how the person's actual identity is changed in the eyes of the society and their own (Santrock, 2012, p. 637).  While this dual-processing is complex for all, it is also true that different cultures create different ways in which the grief is handled. In the U.S., for example, it is ordinary for death to be marked by Christian rituals and intensely serious behavior. This is not true for other societies, however. The Arizona Hopi Indians bury their dead with little ceremony and resume life as quickly as possible (Santrock, 2012, p. 638). The Irish have traditions based on honoring the deceased with eating, drinking, and reminiscences for days. Even in the U.S., also, there are variations in grieving conduct, as New Orleans funerals are often celebrations of music (SOU, 2015, Cultural differences, p. 1).  I would say, however, that even cultural differences do not affect the reality that all who are grieving must go through the basic processes of accepting the loss and adapting to how life will be without the other.
Describe the Kübler-Ross five stages of dying.
For decades, the stages in how a person comes to accept death as defined by Kübler-Ross have been well known. First, there is denial and isolation, and the dying individual does not accept the reality. This is usual when there is a fatal illness and it seems to be a reflex, as the person needs time to accept the truth. After denial comes anger because, on accepting the realty, the dying person experiences rage over the unfairness of the situation. This is also based on the sense of life itself that the person experiences, and the knowledge that everything will be taken from them. Bargaining occurs after anger, and I view this almost as a return to the stage of denial. People turn to extremes of hope and often try to "makes deals" with God so that death will be delayed. This is then denial because, even though there is some acceptance, the person still believes that life may be extended.  After bargaining is depression, and I see this as fitting in with the loss-orientation stage of grief experienced by survivors. When the enormity of death as coming is fully known, the entire meaning is felt by the one dying and it would be remarkable if they did not feel an overwhelming sense of sadness or despair.  Finally, there is acceptance (Santrock, 2012, pp. 632-633). The dying person comes to a sense of peace and no longer resists the inevitable.
Explain the differences if any in how the different age groups may deal with end-of-life such as adolescence and older adults.
While psychologists debate these actual stages, it is likely that different age groups will respond to death in different ways. I certainly think that, as the evidence suggests, adolescents have certain reactions to death reflecting their youth and senses of their futures. Usually egocentric, the death of an older relative will likely be remote to a teen, simply because they cannot associate the end of life with their own stages of living. By the same token, the young person facing their own death will feel more "cheated" than the dying senior citizen (Santrock, 2012, p. 631). Very young children see death as more abstract and require more reassurance that they are cared for. Not surprisingly, older adults think about death more than younger people, just as they face the deaths of peers far more frequently. Interestingly, middle-aged adults tend to fear death more than those younger or older (Santrock, 2012, p. 631), but I see this as a normal view because, at this stage of life, people often feel the need to look both to the past and the future, and may feel that there is no time to become what they wish to be.  All of the above are generalities, of course, but it is still important to recognize that, when death is the issue, age will almost certainly play a large role in reaction.
References
Santrock, J. (2012). Life-Span Development,14th Ed. [VitalSource Bookshelf Online]. Retrieved from https://digitalbookshelf.southuniversity.edu/#/books/0077733908/
South University Online (SOU). (2015). Week 5: Cultural differences. In PSY2022: Online Course. Retrieved from myeclassroom.com.
South University Online (SOU). (2015). Week 5: End of life. In PSY2022: Online Course. Retrieved from myeclassroom.com.
South University Online (SOU). (2015). Week 5: Health and wellness. In PSY2022: Online Course. Retrieved from myeclassroom.com.
South University Online (SOU). (2015). Week 5: Myth or reality. In PSY2022: Online Course. Retrieved from myeclassroom.com.
South University Online (SOU). (2015). Week 5: Normal physical aging. In PSY2022: Online Course. Retrieved from myeclassroom.com.
South University Online (SOU). (2015). Week 5: Retirement. In PSY2022: Online Course. Retrieved from myeclassroom.com.
South University Online (SOU). (2015). Week 5: Theories on grief. In PSY2022: Online Course. Retrieved from myeclassroom.com.
Time is precious
don't waste it!
Get instant essay
writing help!
Plagiarism-free
guarantee
Privacy
guarantee
Secure
checkout
Money back
guarantee
Get a Free E-Book ($50 in value)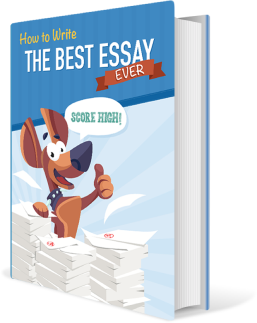 How To Write The Best Essay Ever!