Divine Command Theory, Research Paper Example
This Research Paper was written by one of our professional writers.

You are free to use it as an inspiration or a source for your own work.
God does exist; He is infinite. There are too many occurrences in the universe that are impossible to have happened due to chance. The Bible states that there are people who have received sufficient evidence of his existence, but have suppressed that knowledge in efforts to conform to the worldly beliefs. There are so many examples in the world that show that God must exits. For example, water is a precious commodity. It is colorless, odorless, and tasteless, but no human being could survive without it. Nearly two-thirds of the human body is comprised of water.  Water is considered the universal solvent. Water is chemically neutral. It can be used without affecting the makeup of substances it is used to carry. The use of water enables food, medicines, and minerals to be absorbed and broken down by the body. Water is the only substance that can out smart gravity. Water flows upward carrying nutrients and life to trees and tall plants. Yet, it freezes over oceans and lakes and then floats so water creatures can continue to leave.  Nearly 97 percent of the world's water source is ocean water. However, there is a unique distribution plan that removes the salt from the water making it usable by human beings. The list of amazing examples is endless. The universe and its inhabitants are designed in such a complex way that it is impossible to have taken place by chance; as a result, God must exist.
According to Immanuel Kant, everything must have a cause. In his opinion even God would need a cause. Many scholars have gone as far as to say that only finite things have a cause (Schacht). Infinite is defined as forever. Kant even argued that the world is infinite.  Consequently, the universe must have had a beginning.  There have been two arguments taught about the beginning or creation of the universe. First, there is the Big Bang Theory. This theory is consensus with today's scientists. They believe that about 15 billion years ago, the universe came into existence from a mere accident.  An explosion occurred in space and all mass and energy came together at a central point. This theory arose from the study of Edwin Hubble. In 1929 he discovered a phenomenon called "red shift". If this is so, the world will eventually die because all matter will have moved too far away from the sun. This theory speculates that space is forever expanding and objects and bodies are moving away from each other. If this is so, the world is finite. The second theory is that God created it. Intelligence is everywhere in the world. So many things are created in harmony and purpose, which implies there is a purposeful planner.
The human body was designed with a purposeful plan. Darwin attempted to exclude the intelligent designer theory when he attempted to show that human beings evolved into intelligent beings through the process of random and natural selection. In other words, survival of the fittest created the human being we have today. Nonetheless, Darwin's idea only helps the argument of an intelligent creator. The human body is so magnificently designed that it had to be done by an intelligent designer. For example, the ways in which the male and female body can come together and deposit bodily fluids that in turn produce a baby. The connection of a sperm cell and egg cells produces another human being. Most astoundingly, the sperm cell is built or designed to swim up a woman's fallopian tubes and implant in the egg. Next, the mother carries the child in a fluid filled sack for nine months, the perfect time for the child to develop. During those nine months, the child is living in liquid. However, after birth if a child is placed in a liquid substance that covers his/her head he will drown. Amazingly designed is the human body.
The death penalty is a cruel and inhumane punishment for crimes-it's just a legal form of murder. Austin adds,   "Legality means simply to fulfill the moral claims that other people have; morality means to fulfill the moral claims that other people have and, in addition, to have the right motive in doing so, that is, to act out of "the good will" – to act out of a sense of moral obligation or duty".  So, a person could decide to abide by laws, but have little or no religious belief. However, there are many who agree that the death penalty is warranted for many horrendous crimes. The death penalty is an ineffective way to govern society. Use of the death penalty sends a signal that killing someone is an appropriate punishment. Yes, the family members of the victims want closure and even revenge for the horrible crimes that have been inflicted upon their loved one, but does the state have the right to inflict this revenge. The death should be abolished and other humane ways of punishment should be established.
Deviant behavior is determined by what the social norms are for a particular area, community, or culture.  A person may be deemed deviant when his/her behavior does not stay within the boundaries set by society. Early on, children are taught right from wrong by their parents or care givers, however, the child's idea of right and wrong is strongly based upon what is being taught by the adult care givers. As a result, children are often conformed to the traditions of their families. Consequently, a person can have very grounded morals but not believe in God. For example, Michael Austin says, "We are no longer self-legislating beings in the moral realm, but instead followers of a moral law imposed on us from the outside". Most people learn ethical manners at home, at school, in church, social settings, or a combination of the four. Although most people acquire their sense of right and wrong when they are children, ethical and moral development occurs throughout life and human beings pass through different stages of growth as they mature in Christ. Ethical norms are so omnipresent that one might be tempted to regard them as simple commonsense. On the other hand, if morality was nothing more than conscious, there would not be so many disputes in the world. According to Gert, "Religion differs from morality or a moral system in that it includes stories about events in the past, usually about supernatural beings, that are used to explain or justify the behavior that it prohibits or requires. Sometimes there is no distinction made between a moral code and a code of conduct put forward by a religion, and there is often a considerable overlap in the conduct prohibited or required by religion and that prohibited or required by morality". As a result, it is very possible for people who practice separate religions to come to an agreement in a moral argument. Each person should strive to make ethically correct decisions in order to acquire inner peace.
Many people live without any form of religious philosophy and have no belief in God or any other higher being. Yet, many of these people lead normal, law abiding lives. Studies have shown that these people are not murderers or fornicators and live their lives by guidelines other than religion. On the other hand, there are just as many people who profess to be devout Christians, but lead lives that are far from Godliness. Members of Klu Klux Klan are primary examples of this. Most of them proclaim devout Christianity, yet the commit crimes that are directly against the teachings of Christianity. Consequently, morality and religious beliefs are not synonymous.
The human conscience was designed by an intelligent creator. Scientist equates the conscious mind to mere animalistic instincts. According to, "Instincts are like a keyboard, but our conscience is like a score board that tells us which key to play". (Lester 1989) The human conscience is not merely acting upon instincts because some situations arise that cause a conflict. At this point the mind makes and educated decision to complete the task that is more beneficial. Most people believe it is right to follow ones conscience. Yet, others say the God is the conscience. God is what dictates what instinct to follow. He allows humans to understand what is right and what is wrong. That is the human moral system. Morals are neither universal nor objective, which leads to the assumption that they were created by an intelligent being. Steward refers to this system as the moral ought, he says, argues that the idea of the moral duty and the moral ought used in deontological ethics originally comes from religious reasoning and theological ethics, where God was the ultimate source of morality and where the people had to obey God's commands. Here, the ideas of a moral duty and a moral ought were appropriate. In secular ethics, however, there is no general consent to the idea of a moral duty that is universally binding on all rational people.
The proof of God's existence is in the miracles he performed through Jesus Christ. He is God because he has done things that man cannot do. God has healed people of all manners of diseases, opened blinded eyes, made the lame and cripple to walk, and raised people from the dead. In fact He, himself was raised from the dead. Through modern science, man is able to do many great things. He can produce synthetic limbs and organs, perform brain surgeries, and start a heart back to beating once it has stopped.
Works Cited
"Divine Command Theory," by Michael W. Austin, The Internet Encyclopedia of Philosophy, ISSN 2161-0002, http://www.iep.utm.edu/, 29 May 2015. http://www.iep.utm.edu/divine-c/
"Modern Morality and Ancient Ethics," by John-Stewart Gordon, The Internet Encyclopedia of Philosophy, ISSN 2161-0002, http://www.iep.utm.edu/, 29 May 2015. http://www.iep.utm.edu/anci-mod/.
Schacht, Richard. Classical Modern Philosophers: Descartes to Kant. Florence, KY, USA: Routledge, 1984. ProQuest ebrary. Web. 29 May 2015. http://site.ebrary.com/lib/apus/reader.action?docID=2002916&ppg=7
Gert, Bernard, "The Definition of Morality", The Stanford Encyclopedia of Philosophy (Fall 2012 Edition), Edward N. Zalta (ed.), URL = http://plato.stanford.edu/archives/fall2012/entries/morality-definition/
Stuck with your Research Paper?
Get in touch with one of our experts for instant help!
Messenger
Live chat
Time is precious
don't waste it!
Get instant essay
writing help!
Plagiarism-free
guarantee
Privacy
guarantee
Secure
checkout
Money back
guarantee
Get a Free E-Book ($50 in value)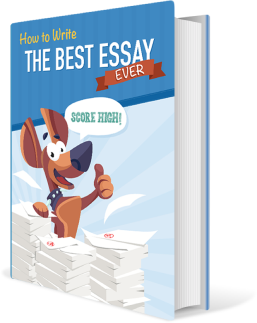 How To Write The Best Essay Ever!