Drafting a Problem Statement, Annotated Bibliography Example
This Annotated Bibliography was written by one of our professional writers.

You are free to use it as an inspiration or a source for your own work.
Pedraja-Rejas L, Rodríguez-Ponce E, Delgado-Almonte M, Rodríguez-Ponce J. (2006). Transformational And Transactional Leadership: A Study Of Their Influence In Small Companies. Ingeniare – Revista Chilena de Ingenieria, 14(2): 159-166.
The abstract concisely discusses the purpose of the article. The authors intend to determine the role of transformational leaders in the small business setting. To do so, the researchers gathered a sample of 96 managers working in northern Chile that represented transformational, transactional, and laissez-faire leadership styles. These three styles are said to be preferable in the small business setting because they allow a degree of autonomy for the workers. This study found that transformational leadership is the most common style implemented, while laissez-faire leadership is the least implemented style. Furthermore, transformational leadership was found to have a positive impact on employee performance while transactional leadership and laissez-faire leadership had a negative impact on performance. Therefore, it is apparent that in Chilean business, it is more beneficial for managers to implement transformational leadership to encourage workers to work more effectively. It is also important to determine whether this information is true for managers working in other areas, ensuring that the findings of this study are externally valid.
A comprehensive literature review included in this study. Most notably, a small business is defined as an organization that has less than 50 employees (1994). Furthermore, the authors note that the size of the organization is largely impacted by the economy of the country. Therefore, small businesses are likely to be prevalent in locations in which these organizations are able to reasonably compete with large corporations (1997). However, this style of organization is more beneficial under some economic conditions because there is less risk involved. In spite of the reasons for forming these organizations, it is important to consider that different organizations are headed by leaders with different personality traits. It is often these traits that positively or negatively influence the work ethic of employees. However, good leaders understand how to incorporate manners of leadership into their practice in spite of their alignment with their personality. Therefore, every individual could learn to incorporate values of transformational leadership in their practice to positively encourage worker ability. It appears that this literature review was complete and included all necessary information to develop the research question and support the analysis of the findings.
The conclusions of this study indicate that it is most important to place an emphasis on implementing transformational leadership in the workplace. Managers could reasonably learn to implement elements of their practices into their leadership in spite of their natural personalities. Transformational leadership was found to be the most effective style of leadership for managers working in northern Chile. While these results are internally valid, further research would benefit by determining the popularity of transformational leadership in other nations in addition to its corresponding efficacy in the small business setting.
Lee, M. (2014). Transformational leadership: is it time for a recall? International Journal of  Management and Applied Research, 1(1): 17-29.
The abstract introduces the concept that it is important to determine whether the concept of transformational leadership is still relevant to modern business practice. Many business leaders believe that this is the most effective method to ensure employee efficacy. However, the authors of this article argue that this may no longer be the case. This systematic review indicates that the concept of transformational leadership is ambiguous and it is important to define this term in order to gain a better understanding of it. Overall, the authors of this paper argue that inspirational leadership is more beneficial than transformational leadership.
The literature review indicates that many studies claim that transformational leadership is effective because it motivates people to work harder (1985). Overall however, the authors argue that this leadership style is beneficial because of the individualized attention that employees receive in this setting (1978). However, it appears that transformational leadership is effective because it is able to inspire workers. This is an important understanding because this demonstrates that inspiration is the most essential component of transformational leadership. Thus, even though the concept of transformational leadership is not well-defined, it is apparent that inspiration and creativity is a major component of this understanding. The literature review appeared complete and included various descriptions of transformational leadership throughout a wide history of the field.
This study therefore demonstrates the importance of motivating employees through inspiration. Furthermore, the authors argue that transformational leadership is ambiguous and it is therefore necessary to gain an understanding of the individual components of this leadership style. This appears to be the case if managers wish to determine which aspects of transformational leadership allow them to be maximally effective. It is therefore important to dissect this terminology and uncover a specific definition of transformational leadership to direct best business practices. Small businesses would benefit from this understanding in the same manner as limited liability companies and corporations. Developing a comprehension of the characteristics that define valuable managers will allow for the development of effective management training programs to help individuals acquire these necessary skills. While there will be a need to reach a consensus for this purpose, it is important to understand that this topic could be applied to a variety of business settings and ultimately allow for the further successes of businesses of all sizes.
Stuck with your Annotated Bibliography?
Get in touch with one of our experts for instant help!
Messenger
Live chat
Time is precious
don't waste it!
Get instant essay
writing help!
Plagiarism-free
guarantee
Privacy
guarantee
Secure
checkout
Money back
guarantee
Get a Free E-Book ($50 in value)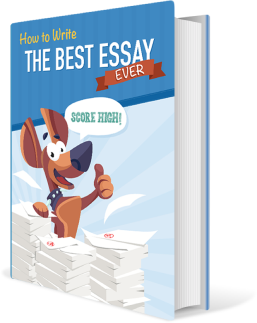 How To Write The Best Essay Ever!