The Management of Business Virtual Teams, Annotated Bibliography Example
This Annotated Bibliography was written by one of our professional writers.

You are free to use it as an inspiration or a source for your own work.
Ásólfsdóttir, Á. H. (2012). Leading a Virtual Team: Globalization and IT Project Management. Reykjavík University. Retrieved December 13, 2015, from http://skemman.is/en/stream/get/1946/12963/30713/1/Leading_a_Virtual_Team_%C3%81sta_Hildur.pdf
The author provides a general case study in the application of virtual teams in a global and/or IT project. This provides a critical framework for analyzing the factors that defines virtual team success in a global setting. The author focuses on the leadership and management of virtual teams as a determining factor of virtual team performance. It highlights the required traits for a virtual team manager to realize the set goals and objectives, and even potentially surpass them. The author highlights findings of the research showing communication, clarity of objectives, reliability & efficiency, quality management, leadership & project management and quality management as the highest scoring competences.
This book can be integrated in the comparison of English premier league club management and virtual team management. The required traits for a virtual team manager can be compared and contrasted to those of a football club manager in the English premier league. It provide an analysis of the perceived importance of the competences required for successful virtual team management.
Barrick, M. R., Mount, M. K., & Li, N. (2013). The Theory of Purposeful Work Behavior: The Role of Personality, Higher-Order Goals, and Job Characteristics. Anatomy of Management Behavior, 38(1), 132-153. Retrieved December 13, 2015, from http://amr.aom.org/content/38/1/132.full.pdf+html
The authors highlight and explain how the theory of purposeful work behavior integrates Five Factor Model (FFM) principles, the expanded job characteristics model and high-order implicit goals affects performance in the workplace. The study is based on the concept that a state of meaningfulness is a psychological state that can be realized when their purposeful goal strivings, initiated by personality traits, interact with the motivational forces within the workplace.
This research can be applied in a virtual team environment. The theory can be used to draw the similarities between English premier league football management and management of virtual teams. The relationships between Job Characteristics, Motivational Strivings and Personality Traits will provide a crucial platform for the development of solutions in virtual team setting in business.
Bell, A., Brooks, C., & Markham, T. (2013). The performance of football club managers: skill or luck. Economics & Finance Research, 1, 19-30. Retrieved December 13, 2015, from http://www.tandfonline.com/doi/pdf/10.1080/21649480.2013.768829
The authors develops a performance management tool that they use to determine whether managerial skills influence the level and quality of team performance when other factors such as the attribute of team players are not taken into consideration. Managerial skill is modeled as a fixed effect in a mathematical model. The findings show that despite highly skilled managers existing in the English premier league, some grossly underperform. The author postulate that such an analysis provided the best optimal time for a football club to break contract with its manager.
This article forms a critical aspect of the research; it provides the numerous strategies that a football club uses to manage its human resource, in particular the manager. The manager could be equated to a CEO or MD in business. The article will form basis for application in virtual team environments.
Cagiltay, K., Bichelmeyer, B., & Akilli, G. K. (2015). Working with multicultural virtual teams: critical factors for facilitation, stisfaction and success. Smart Learning Environments, 2(11), 1-16. Retrieved December 13, 2015, from http://www.slejournal.com/content/pdf/s40561-015-0018-7.pdf
Ebrahim, N. A., Ahmed, S., & Taha, Z. (2009). Virtual Teams: a Literature Review. Australian Journal of Basic and Applied Sciences, 3(3), 2653-2669. Retrieved December 13, 2015, from http://cogprints.org/7814/1/2653-2669.pdf
The authors provide extensive literature review on the different facets of virtual teams. Most importantly, the literature review provides the definitions of virtual teams in different contexts, how businesses use virtual teams to enhance performance and productivity. The authors provide the distinguishing factors of virtual teams from ordinary teams and the different types of virtual teams. It also takes into consideration how people, process and technology factors influence virtual team performance.
This book provides the foundational understanding of virtual teams. The different elements that make up and distinguish a successful virtual team largely influences the manner in which organizational virtual teams can perform. These elements can enhance a framework for comparison with applications in football club management.
Elberse, A., & Dye, T. (2012). Sir Alex Ferguson: Managing Manchester United. Boston: Harvard Business School Publishing. Retrieved December 13, 2015, from http://gbaldini.weebly.com/uploads/2/3/3/0/23305232/manchester.pdf
The author provides a detailed expose of the success of Sir Alex Frierson, highlighting the different elements of his management style. One of the most topics covered by the author which is relevant to the research is the game and business of football. The authors derive a success formula from Sir Alex Ferguson's management strategies in matters of the game as well as business.
This study is incorporated into the case study of Sir Alex Frierson, his success and management techniques at Manchester United. This provides critical insight into the different elements that can be associated with virtual teams despite the difference in orientation and structure.
Elberse, A., & Ferguson, A. (2013). Ferguson's Formula. Harvard Business Review, 1-11. Retrieved December 13, 2015, from https://agis93.files.wordpress.com/2014/02/hbr_article_-_fergusons_formula_01.pdf
The author looks at the successes of Sir Alex Ferguson in his record breaking 26 years as manager at Manchester United. Having won 25 domestic and international trophies and 13 English league titles. The article looks at the roles played by Sir Alex, his man management strategies, his influence on Manchester United's corporate culture and general management skills he possessed that set him apart from the rest of the managers in the premier league.
This study will form the foundation of the research on the application of football club management skills in virtual team environments. The paper provides a case study analysis that depicts the real-life successes of an English premier league manager. Sir Alex Ferguson is largely regarded as one of the greatest coaches in England as well as around Europe and the world. A well sought after figure in the business world, t provides the fundamental framework of research. While there are some notable differences in the contexts, these elements can be applied in the management of virtual teams to realize the highest level of productivity possible.
Ferris, S. P., & Godar, S. H. (2004). Virtual and Collaborative Teams: Process, Technologies and Practice. Hershey: Idea Group Publishing. Retrieved December 13, 2015, from http://www.tmp.ucsb.edu/files/leonardi/publications/distance.pdf
Gibson, C. B., & Cohen, S. G. (2003). Virtual Teams That Work: Creating Conditions for Virtual Team EFfectiveness. San Francisco: John Wiley & Sons.
The authors provide critical analysis into the different elements of a virtual team, how these elements influence performance, and how they can be enhanced for the sake of improved performance. It defines virtual teams and provides the framework for their development. The authors also show how virtual teams vary in terms of vitality as a result of the nature of the tasks required as well as the organizational structure and culture employed.
This book provides the fundamental framework for analyzing the efficiency of virtual teams. It is a critical source for developing solutions to challenges that virtual teams face. This will then be compared with similar concepts that are applied in the management of English premier league clubs.
Hambley, L. A., O'Neil, T. A., & Kline, T. J. (2007). Virtual team leadership: The effects of leadership style and communication medium on team interaction styles and outcomes. Organizational Behavior and Human Decision Processes, 1-20. Retrieved December 13, 2015, from http://www.ccunix.ccu.edu.tw/~kcchen/PM/Presentations/2012.05.18/Team4.pdf
The authors focus on aspects of communication in virtual teams. They highlight the implications that communication media coupled with team leadership styles have on the performance of virtual teams.
Ibrahim, M. Y. (2015). Model of Virtual Leadership, Intra-team Communication and Job Performance Among School Leaders in Malaysia. Procedia – Social and Behavioral Sciences, 186, 674-680. Retrieved December 13, 2015, from http://ac.els-cdn.com/S1877042815023861/1-s2.0-S1877042815023861-main.pdf?_tid=56ed6fdc-a1a0-11e5-866e-00000aacb360&acdnat=1450014753_8bc46534959e68554f56d3b28463151d
McCrimmon, M. (2010). A new Role for Management in Today's Post-Industrial Organization. Ivy Business Journal. Retrieved December 13, 2015, from http://iveybusinessjournal.com/publication/a-new-role-for-management-in-todays-post-industrial-organization/
Morley, S., Cormican, K., & Folan, P. (2015). An ANalysis of Virtual Team Characteristics: A Model for Virtual Project Managers. Jounral of Technology Management and Innovation, 188-203. Retrieved December 13, 2015, from http://www.jotmi.org/index.php/GT/article/download/1658/956
Orhan, M. (n.d.). Extending the Individual Level of Virtuality: Implications of Task Virtuality in Virtual and Traditional Settings.
The author highlights the significance of virtuality in the modern-day business environment. He reviews how in one way or another, a portion of every organization's operations relies on virtuality of tasks. Yahoo! is the center of the case study, providing analysis of the significance, benefits and challenges associated with task virtuality within an organization. It takes into consideration two elements, team virtuality and task virtuality.
Ohran's study forms part of the foundation of the research. It provides a case study where the factors that influence virtual team performance can be analyzed. This is crucial in developing a relational model with the success and failure factors in the management of a football club. It also critically provides the effects that task virtuality has on performance in traditional settings as well as virtual settings.
Perry, B. (2000). Football Management as a Metaphor for Corporate Entrepreneurship. Wolverhampton Business School; Management Research Centre.
The author explores corporate entrepreneurship by using the English football (soccer) manager as an allegorical vessel. Bob Perry, Principal Lecturer, Academic Development for the Strategy and Entrepreneurship Department of Wolverhampton Business School. The research critically studies facets of the operations of the English football manager and the areas in which they can apply to an individual within the corporate environment.
The research employs information from a five-year study conducted by Strauss and Corbin. The methodology used included in-depth interviews that lasted 30 to 90 minutes. The research findings depict that football managers had tremendously highly motivational skills and developed relationships on a one-on-one basis. This paper can be used to highlight the various areas in which football management qualities and values can be integrated into the management of virtual teams.
Stuck with your Annotated Bibliography?
Get in touch with one of our experts for instant help!
Messenger
Live chat
Time is precious
don't waste it!
Get instant essay
writing help!
Plagiarism-free
guarantee
Privacy
guarantee
Secure
checkout
Money back
guarantee
Get a Free E-Book ($50 in value)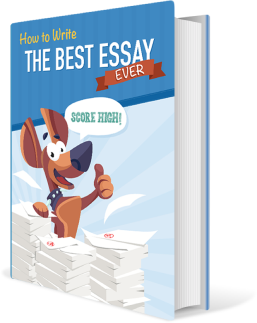 How To Write The Best Essay Ever!