Drug Safety Alert in CPOE: Combating Alert Fatigue, Research Paper Example
This Research Paper was written by one of our professional writers.

You are free to use it as an inspiration or a source for your own work.
Abstract
Drug safety alerts are valuable tools for reducing medication errors and adverse drug events and improving patient safety. Alert fatigue is yet another phenomenon jeopardizing the state of patients' safety. This paper sheds light on drug safety alert in CPOE and consequent approaches of combating Alert Fatigue
Introduction
Alert fatigue is basically characterized by lack of responsiveness to alerts in general among the users. There is urgent need to mitigate alert fatigue by orienting modalities aimed at filtering unnecessary alerts. Different methodologies have been designed to assist in predicting alert overrides on the basis of alert override rate, variance in override rate, and sample size. Once these alerts are filtered there are reduced cases of alert fatigue which consequently allows users to redeploy attention to potentially essential alerts, diminishing the occurrence of undesirable drug events.
If well applied drug safety alerts could alleviate approximately 7000 deaths reported annually and additionally help to save billions of dollars spent as a result adverse drug events. Medications errors result from a chain of complex system problems which demand a multi-disciplinary approach that is bound to be actualized by pharmacists, drug manufacturers, information systems hardware and software personnel in order to lessen medication errors (Judge et al., 2006)
Technological solutions continue to emerge in a quest to prop safety and quality in all phases of healthcare delivery. Substantial evidence has been fronted in the advent to exonerate the effectiveness of implementing Drug safety alerts systems such as CPOE, CDSS and EMR. In order to realize the full benefit in any of these interventions, sufficient training and support must be implemented in order to realize adequate a wide-ranging Quality Improvement and Quality Care program (Kuperman, 2006).
Alert fatigue
Medication alerts in clinical judgment support systems and Electronic Health Records (EHRs) are intended to give prior information to physicians and healthcare providers of possible harmful interactions and undesirable effects before prescription. The cardinal purpose of these alert systems is to help care givers ordacity to make better informed decisions and improve outcomes in order to save lives. All the same these alerts tend to be ineffective once they acquire monotony and are viewed as unnecessary. The magnitude of clinicians overriding the notifications is estimated to be or 49-96%, resulting to what is considered as alert fatigue by clinicians.  The scenario is evident when alerts are repetitive or bears information that does not apply to the patient, which eventually lenders drug information alerts to become more of a bother and an impediment rather than a supportive tool. Once the alerts are denied the desired attention and consequently dismissed, clinicians may skip critical alerts bearing real impact on patient care. Resistance to change and reluctance to accept advice from electronic devices can impose a significant barrier that carries great weight in the use of Electronic Health Records (EHRs).
Computerized Physician Order Entry (CPOE)
It is imperative for all the key players in healthcare to have a broad understanding in using Computerized Physician Order Entry (CPOE). Foremost CPOE is a system that bears remarkable resilience since it enables the physician to order medications, tests, and procedures straight into the hospital computer system. By so doing the there is no likelihood of illegibility or paperwork hassles associated to completing essential data fields. CPOE also helps to avert errors related to omission of data such as prescribed amount, route, and frequency of dosage. CPOE, by means of several studies have established its ability to diminish the rate of medication errors and augment compliance with suggested prescribing procedures (Briggs, 2003).
CPOE is a capital intensive system, but all the same authentic research has proved its return on investment owing to the fact that it improves on resource utilization by reductions in testing and imaging. CPOE also ensures more accurate coding thus improving data collection system which at the long run could augment physician's compensations as well as reduce physician liability insurance premiums (Kuperman, 2006).
CPOE is an integral system that improves communication efforts in the process of the transfer of care. Lapse of continuity of care for the period of hospitalization has been greatly linked to greater threat of adverse events, such as prescription errors. CPOE provides for centralized charting functions that avails comprehensive and timely patient information that is accessible to covering physicians. Alert functions can be utilized to draw attention to significant data, for instance allergies that gives physicians a broader panorama in deliberating the patient's demands.
The initiative behind making CPOE a fully fledged system calls for the intervention of the physicians to customize the CPOE software in order to achieve their diverse therapeutic ordering needs. The customization process is intended to modify the prescriptive routine orders as needed based on strong scientific evidence that minimize false-positive alerts. Software systems require a preliminary learning curve, once achieved they will speed up orders, enhance communication and eventually belabor quality and articulated patient care. The effectiveness of this system also demands the standardization of different categories among institutions that initiates an automated exchange of clinical information so as to further diminish medical errors (Van, ET al 2006)
Alternative resolutions to maintain drug safety and prevent alert fatigue
CPEO is among other possible resolutions to maintain drug safety and prevent alert fatigue. Handwriting errors have been cited as possible courses of adverse patient events a problem that the use of CPOE and standardized order sets will eradicate. While full implementation of CPOE is awaited there is need to attempt to eradicate those factors that aggravate medical errors (Van, ET al 2006).
Hand written orders, more often than not contains abbreviations which could otherwise mean different resulting to a medical error. Hand written prescription orders should be legible with all due clarity with instructions written and not abbreviated. The Institute for Safe Medication Practices (ISMP) has brought together a list of precarious abbreviations, symbols and acronyms that are otherwise thought to be misinterpreted when handwritten. Orthopedic surgeons should avoid abbreviations of drug names and should be written in legible handwriting, also dosage units should be written out rather than abbreviated. For instance when orthopedic surgeons abbreviate D/C they mean discharge or discontinue which is misinterpreted to mean Premature discontinuation of drugs, thus ISMP recommended the use of (discharge or discontinue).  On the other hand ? g which stands for microgram is confused for "mg", and then ISMP recommends "mcg". Physicians are advised to use zero for doses that less than 1 for instance 0.2 not .2 and to avoid using zero after the decimal point for instance 7 not 7.0 which would be mistaken to mean 70. (Judge et al. 2006)
The use of standardized order sets have been proven through research that they reduce hospital length of stay and improve the quality of care. Thus orthopedic surgeons should orient their own customized order sets to lessen the handwritten details but the order sets should be authenticated by pharmacy personnel to ensure formulae compliance and avert the use of outdated or inappropriate medications
Automated dispensing remains to be viable alternative that is bound to reduce medication errors. Though little emphasis has been employed on automated dispensing of medications, the technology is geared towards reducing errors associated to human errors such as drugs that look alike.  Additionally the technology ensures that the correct dosages are administered to patients.
High-risk drug protocols and policies have been recommended in an effort to monitor safety practices in the process of using high-alert medications. The National patient safety organizations recommended that concentrated electrolytes such as potassium chloride, and potassium phosphate with a concentration larger than 0.9% should be faced off from patient care units. Additionally it has been recommended that the concentrations and volume of high-alert medications in their formulation should be reduced. These drugs include heparin, insulin, lidocaine, warfarin, muscle relaxants, magnesium, dextrose injections, chemotherapeutic agents, narcotics, immunoglobin and adrenergic agents (Van, ET al 2006).
Use of automatic identification systems such as bar code systems, ensures that scheduling of medications is improved resulting to fewer missed doses of medications, efficiency in drug monitoring, appropriated medication records, and facilitation of communication between health care staff. The recommendation was made mandatory by the U.S. Food and Drug Administration (FDA) in order to help the identification of the national drug code (NDC) for specific manufactured products. Bar coding avails identification of the right patient, the right drug, and the right dosage as well as helping to identify pharmaceuticals within the health arena (Judge et al. 2006).
References
Kuperman G.J. & Gibson, R.F., (2006): Computer physician order entry: Benefits, costs, and issues. Ann Intern Med2003; 139: 31-39.
Briggs B (2003): CPOE: Order from chaos. Health Data Management 2003.
Van der Sijs H, Aarts J, Vulto A, Berg M. (2006) Overriding of drug safety alerts in CPOE. JAMIA. 2006;13:138–47
Judge J, Field TS, DeFlorio M, et al. (2006) Prescribers' responses to alerts during medication ordering in the long term care setting. JAMIA. 2006; 13:385–90.
Stuck with your Research Paper?
Get in touch with one of our experts for instant help!
Messenger
Live chat
Time is precious
don't waste it!
Get instant essay
writing help!
Plagiarism-free
guarantee
Privacy
guarantee
Secure
checkout
Money back
guarantee
Get a Free E-Book ($50 in value)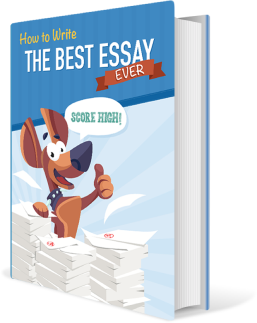 How To Write The Best Essay Ever!