Clinical Decision Support, Article Review Example
This Article Review was written by one of our professional writers.

You are free to use it as an inspiration or a source for your own work.
With the introduction of new technologies, the medical field is being renovated like it has never before. Incentives to make health records more efficient are at an all-time high due to the great fear of lawsuits due to malpractice and the great demand for physicians that is being experienced today. With this in mind, four doctors from the Virginia Commonwealth University at Richmond have taken it upon themselves to conduct research on the subject at hand. Electronic medical records seem like the great solution to many of the problems that physicians have struggled over the years yet many of them are still resilient towards investing both their time and money into adopting a new way of handling paperwork. The variant in the medical field, however, is that the paperwork has a much greater value as it contains the most personal information for a patient, readily available to be read like a novel and so its access has to be restricted to the few involved with the patient's treatment.
Within their abstract, this concept of health-care technologies is introduced and presented as beneficial based on clinical outcomes. Following by stating the problem of not having many electronic healthcare options readily available, they then go on to mention their plan to provide strategies that will serve as incentive for physicians to modernize their practices. In their introduction, they mention common benefits of emr implementation which include: cost savings, better patient outcomes, and even in some cases enhanced decision making. Following this, they provide the contradiction to a logical thought that would assume these implementations are being done everywhere by stating the scarcity of the matter, and then mentioning common challenges to the implementation of these systems. Moving on to the background, the physicians give some background information about their medical center in Virginia and explain how the plan was made to incorporate and enhance healthcare technologies since 1999. This, however, resulted in a failure as the staff and more specifically the physicians were unhappy with the system that was being adopted and would develop any means possible to undermine the system and work around it.
Within the design objectives section the resolution that these physicians have developed is introduced as being applied by a system of OCT. Making a significant investment in the OCT, it proved successful as the transition seemed to be managed at a much easeful and comfortable manner. Following with the system description, a detailed analysis and explanation of this OCT system is provided. The different categories and levels at which different members from each group operated is introduced and explained, and physicians are accredited with being some of the most beneficial within this process. The OCT is organized into three primary domains which include: diffusion of innovation, impact assessment and interoperability. Diffusion of innovation has the purpose of facilitating adoption into the clinical environment, impact assessment evaluates the integrity of data inputted and finds whether it is capable of supporting the robust hypothesis, and interoperability seeks to provide efficient communication without any restrictions. The status report presents the "phases" that are undergone within this process and explains how each of them works and the time intervals that they elapse for. Also in this section is the concept of whether each phase is mandatory or not yet they seek out that the most efficient way would be to effectuate all of them. The first phase is a six-month preparatory phase and it consists of the learning process, deployment strategies, and the production of documentation tools. Following this phase is a six-month adoptive period in which physicians are encouraged to adopt the new system and are allowed to proceed with ease by taking it slowly and comfortably. Physicians that adopted the system early found some major benefits to their time and great comfort with handling paper-work. The final phase is a two-week practice transformation that had the purpose of providing aid to those that were identified as still unfamiliar with the system after the mandatory conversion, and provided them with nurses that were very much involved with the system and could explain it thoroughly and efficiently. The discussions and lessons give an outlook as to what was most prevalent throughout the whole investigation and this is that when led by people within the clinical system of the same institution already, the transformation can be mitigated. Voluntary medical staff, however, is introduced as a potential difficulty to this acclaimed resolution.
After analytically reading the paper I find great value to the system that these individuals have brought forward yet I fear that this type of system might be limited to only this institution since they had tremendous help from those already within the hospital. This system, however, does extrapolate the great value of investing time into getting help from within the hospital so that the transition can be done in a much smoother fashion. I truly believe that the domains used within this realm of research were accurate, and accounted for things that should be significantly valued within the standards that are sought out by these transitions. One again, this article has proven that the people involved in emr implementation matter significantly, at least within this institution as they become the factor or factors that could make this operation a success or a complete failure and worthless investment.
References
Banas, C. A., Erskine, A. R., Sun, S., & Retchin, S. M. (2011, September 1). Phased implementation of electronic health records through an office of clinical transformation | Journal of the American Medical Informatics Association. Retrieved from http://jamia.oxfordjournals.org/content/18/5/721
Stuck with your Article Review?
Get in touch with one of our experts for instant help!
Messenger
Live chat
Time is precious
don't waste it!
Get instant essay
writing help!
Plagiarism-free
guarantee
Privacy
guarantee
Secure
checkout
Money back
guarantee
Get a Free E-Book ($50 in value)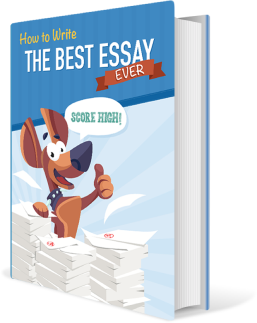 How To Write The Best Essay Ever!