Drug Testing and Welfare, Outline Example
This Outline was written by one of our professional writers.

You are free to use it as an inspiration or a source for your own work.
Thesis
It is preferable to end the drug testing welfare program for welfare recipients to save money and ensure humanitarian protections for low-income families.
Drug Use is More Common Among Welfare Recipients
Many research studies claim that the incidence of drug use is higher among populations of individuals that receive welfare
A study that collected information from 1989 welfare recipients and 6840 non-recipients found that drug use is 50% more common in households are welfare recipients compared to those that receive welfare (Delva et al, 2000)
Some studies argue that the proportion of drug use is similar in populations that receive welfare and those that do not
Individuals that abuse drugs and alcohol that are also welfare recipients use these substances in the same proportional amount as individuals that do not receive welfare (Grant et al., 1992)
Drug Testing as a Human Rights Violation
Laws that regulate drug testing for welfare recipients have been overturned
The federal court developed a case to repeal drug testing these measures in Michigan based on questions concerning the constitutionality of this legislation (Douglas et al., 2003)
According to the American Civil Liberties Union, drug testing is an invasion of privacy and a form of discrimination
Canada has overturned the belief that welfare drug testing is beneficial
Professionals from the Centre for Addiction and Mental Health (CAMH) advise against this type of legislation because they are worried that it will counteract the rights of Canadian citizens and prove to be a costly effort (Macdonald et al., 2001)
That drug testing cannot accurately determine long-term drug use or dependence, indicating that the test is not highly sensitive to achieve these particular measurements.
Drug Testing is Linked to Psychological Disorders Among Welfare Recipients
Studies have been conducted to uncover a relationship between drug use and mental disorders in welfare recipients
An analysis of the 1994 and 1995 National House-hold Survey of Drug Abuse (NHSDA) was conducted and it was found that 19% of welfare recipients have some form of mental illness (Jayakody et al., 2000)
A similar number of these individuals were found to use illicit substances or alcohol and there may be a connection between these two variables
Individuals on welfare have difficulty returning to work
This could be due to the dependence they have on welfare or on the drugs that they use as a part of their lifestyle
Drug Testing Devices are Flawed and Expensive
An interesting claim from individuals that oppose the use of drug testing for welfare recipients is that the drug tests used are not sensitive enough and therefore may under report the use of drugs among these individuals (Pollack et al., 2002)
That it is unreasonable to implement drug testing for individuals on welfare because a small amount of individuals will be discontinued for this purpose
Accurate drug screening may be too expensive
The money used for drug testing programs could be instead used to benefit members of the public that receive welfare
Optional treatment programs could be provided
These funds could be used in a manner that will facilitate job placement and training programs to help people on welfare learn to adjust from their former lifestyle
References
Delva, J., Neumarkb, J.D., Furrc, C.D.M., Anthonyc, J.C. (2000). Drug Use Among Welfare Recipients in the United States. The American Journal of Drug and Alcohol Abuse, 26(2).
Douglas, C. A., McCauley, M., Ostrow, M., & Wimbrow, M. (2003). United States: federal court repeals welfare drug-test program. Off Our Backs, 33(5/6), 7-8.
Jayakody R, Danziger S, Pollack H. (2000). Welfare Reform, Substance Use, and Mental Health. Journal of Health Politics, Policy and Law August, (4): 623-652.
Macdonald, S., Bois, C., Brands, B., Dempsey, D., Erickson, P., Marsh, D., Meredith, S., Shain, M., Skinner, W., Chiu, A. (2001). Drug testing and mandatory treatment for welfare recipients. Drug Policy, 12(3): 249-257.
Pollack, H. A., Danziger, S., Seefeldt, K. S., & Jayakody, R. (2002). Substance use among welfare recipients: trends and policy responses. Social Service Review, 76(2), 256-274.
Wurman, I. (2013). Drug testing welfare recipients as a constitutional condition. Stanford Law Review, 65, 1153-1193.
Time is precious
don't waste it!
Get instant essay
writing help!
Plagiarism-free
guarantee
Privacy
guarantee
Secure
checkout
Money back
guarantee
Get a Free E-Book ($50 in value)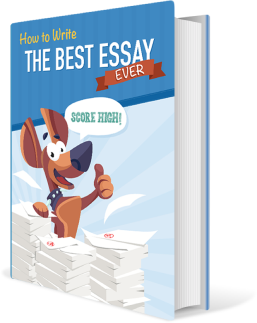 How To Write The Best Essay Ever!