Drugs and Welfare, Annotated Bibliography Example
This Annotated Bibliography was written by one of our professional writers.

You are free to use it as an inspiration or a source for your own work.
Delvaa, J., Neumarkb, J.D., Furrc, C.D.M., Anthonyc, J.C. (2000). Drug Use Among Welfare Recipients in the United States. The American Journal of Drug and Alcohol Abuse, 26(2).
 This study used information from 1989 recipients and 6840 non-recipients of four welfare programs to analyze contrasting health trends among members of these populations. It was found that drug use is 50% more common in households are welfare recipients compared to those that receive welfare. The authors propose that it is more ideal to create programs that will help recipients of welfare avoid drug use instead of taking away the funding altogether. However, the authors believe that it is also important to focus on negative consequences that may arise as a consequence of the implementation of such programs. This study demonstrates that although drug use is more common among individuals that receive welfare, this may not be relevant for legislation. Studies have shown that individuals use drugs proportionally throughout the population. Thus, there may not be a significant enough relationship between welfare and drug use to warrant drug testing.
Douglas, C. A., McCauley, M., Ostrow, M., & Wimbrow, M. (2003). United States: federal court repeals welfare drug-test program. Off Our Backs, 33(5/6), 7-8.
Prior to 2003, there had been a law designed to require drug testing for federal welfare recipients in Michigan. The federal court developed a case to repeal these measures. There was a large debate as to whether this type of program is constitutional or if it supports the human rights of those that it would impact. The legislation was designed to save tax payers and the government money under the premise that individuals that receive welfare will use some of their funds to purchase drugs. The authors discuss that according to the American Civil Liberties Union the drug testing was an invasion of privacy and a form of discrimination and should therefore be removed. Furthermore, they discuss the implications of privacy rights that would follow if the court had decided to allow the program to continue. This is an important discussion because it talks about drug testing for welfare recipients in terms of state rights.
Grant, B.F., Dawson, D.A. (1996). Alcohol and drug use, abuse, and dependence among welfare recipients. American Journal of Public Health, 86(10): 1450-1454.
This is an epidemiological report that attempts to understand the incidence of alcohol and drug use among individuals that receive governmental aid in the form of welfare. To do so, information from the 1992 National Longitudinal Alcohol Epidemiologic Survey was analyzed. It was found that individuals that abuse drugs and alcohol that are also welfare recipients use these substances in the same proportional amount as individuals that do not receive welfare. Therefore, the amount of individuals that abuse substances and are also recipients of welfare is negligible. Gaining a statistical understanding of this information is important because it shows realistic trends among individuals that receive welfare compared to those that do not. Statistical data could be reasonably used to achieve this purpose and settle the welfare debate by determining patterns of human behavior and information about finances related to this issue. This can help solve the controversy put forth.
Jayakody R, Danziger S, Pollack H. (2000). Welfare Reform, Substance Use, and Mental Health. Journal of Health Politics, Policy and Law August, (4): 623-652.
The authors discuss the problems that occur when welfare recipients are expected to make their transition to work. Thus, there is a great concern over determining who is employable and who isn't. An analysis of the 1994 and 1995 National House-hold Survey of Drug Abuse (NHSDA) was conducted and it was found that 19% of welfare recipients have some form of mental illness. Furthermore, a similar number of these individuals were found to use illicit substances or alcohol. The authors propose that there may be a connection between these two variables. One major complaint that members of the general public have towards those that receive welfare is that they are worried that they will remain in a state of getting welfare instead of making a transition to work. Therefore, the authors propose that it may be reasonable for the government to utilize funds to assist with these efforts. In the end, this may save the government more money that the proposed drug testing solution.
Macdonald, S., Bois, C., Brands, B., Dempsey, D., Erickson, P., Marsh, D., Meredith, S., Shain, M., Skinner, W., Chiu, A. (2001). Drug testing and mandatory treatment for welfare recipients. Drug Policy, 12(3): 249-257.
 Some provinces in Canada are considering implementing mandatory drug testing for recipients of welfare. These individuals would be required to agree to drug testing to receive welfare in addition to agreeing to undergo drug treatment if it is found that they are drug users. Professionals from the Centre for Addiction and Mental Health (CAMH) advise against this type of legislation. In particular, drug testing cannot accurately determine long-term drug use or dependence, indicating that the test is not highly sensitive to achieve these particular measurements. In addition, the center claims that doing so could be considered a violation of human rights under Canadian law. Furthermore, these individuals believe that harm could befall the individuals in the treatment group and that crime may increase as a result of this law. Last, this type of program would be highly expensive and not necessarily generate the expected results.
Pollack, H. A., Danziger, S., Seefeldt, K. S., & Jayakody, R. (2002). Substance use among      welfare recipients: trends and policy responses. Social Service Review, 76(2), 256-274.
The authors report that approximately 20% of welfare recipients use some kind of illegal substance. However, a smaller amount of individuals than this are detected using the conventional drug tests used for this form of screening. Therefore, the authors postulate that it is unreasonable to implement drug testing for individuals on welfare because a small amount of individuals will be discontinued for this purpose. As a consequence, it may not be financially feasible to allow screening programs. It is important to consider that this represents a low portion of the population and that a lot of funds would be spent to detect a small number of drug use. Therefore, it is important for individuals that support welfare drug testing to understand that this plan may not be financially feasible and that this misuse of funds may be hurting the population instead of helping it.
Wurman, I. (2013). Drug testing welfare recipients as a constitutional condition. Stanford Law Review, 65, 1153-1193.
 Many individuals argue that drug testing welfare recipients is illegal according to the protections that the Fourth Amendment offers, specifically under the special needs doctrine put forth by the Supreme Court. The authors of this document argue that is it necessary to reconsider that drug testing of welfare recipients appears to be constitutional under certain legal clauses, but not others. It is therefore important to analyze this legislation in terms of existing documentation to determine which side of the welfare drug testing argument is plausible. Both the rights of individuals on welfare and the rights of tax payers are an important concern for this conflict. Thus, it is necessary to conduct a thorough analysis to resolve this problem and defend the rights of citizens.
Stuck with your Annotated Bibliography?
Get in touch with one of our experts for instant help!
Messenger
Live chat
Time is precious
don't waste it!
Get instant essay
writing help!
Plagiarism-free
guarantee
Privacy
guarantee
Secure
checkout
Money back
guarantee
Get a Free E-Book ($50 in value)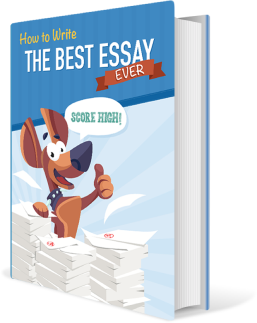 How To Write The Best Essay Ever!