Early Childhood Experiences of Children of Immigrant Parents, Essay Example
Pages: 5
Words: 1393
Essay
This Essay was written by one of our professional writers.

You are free to use it as an inspiration or a source for your own work.
Introduction
All children with adverse childhood experiences often deal with disappointment and fear through their education as a barrier to enrollment. Trauma describes the serious situation these students have to undergo, encompassing their adverse childhood experiences (ACEs). In addition, educators play a primary role in reducing these traumatic experiences for students, thus realizing positive education output (Martin et al., 2018). Studies show that for educators to help students deal with traumatic situations, education institutions will have the educator commit to innovative trauma-informed strategies (Rights to Education, 2021). Moreover, research studies show that a growing number of immigrant students are getting enrolled in the US education system while they experience adverse childhood trauma. Da Silva Iddings and Reyes (2017) discussed that this is a primary barrier to the successful enrollment of immigrant students into the education system. The primary research essay is to investigate educators' role in providing trauma-informed care for immigrant students through the Early Care and Childhood Programs (ECCP). While the significant barrier to immigrant students' enrollment in the US education system is traumatic experiences, educators primarily provide early care through innovative trauma-informed strategies.
Immigrant Children and the US Education
Globally, the population of immigrant children is on the rise. According to the statistics from recent studies, more than 340,000 children are born into refugee life every year and are forcibly displaced under the age of five, making access to education a significant challenge (Rights to Education, 2021). Studies show that one out of every two children is unlikely to receive pre-primary education as access to education is restricted for children from immigrant families. However, the barriers to education for these families are essential in providing tips to improving enrollment for immigrants in the future, as statistics show that the number of immigrant children is expected to increase to 78 million by 2065 (Evans et al., 2020). The primary barrier to accessing quality education for these families is the need to transform education policies through early childhood programs to ensure children with ACE get quality education. Therefore, as a fundamental human right, all children, including immigrant families, are mandated with compulsory education that prepares them for the future.
Childhood Trauma as a Barrier to Education
Immigrant children are most likely to experience childhood trauma. In a study comparing ACE for U.S.-born children and that for immigrants, 331 parents showed that the ACE score for immigrant children was high as the children are likely to experience parent loss, poverty, and bullying, which causes trauma (Martin et al., 2018). The influence of ACE and other toxic stress factors, such as the COVID-19 pandemic, deters many students from accessing quality education. Research findings show that the results are physiological, psychological, and social health issues without adequate protective factors to address these immigrant children's childhood trauma and enrollment procedures (Goodwin, 2017). These children's adverse experiences during migration have the residual effects of toxic stress, which impacts long-term health outcomes and educational experiences heading to adulthood. This means that the education system in the US has the civil duty to prevent these adverse experiences for immigrant children by ensuring that they are enrolled to receive quality education (Evans et al., 2020). Therefore, healthy development for childhood education begins with early childhood education, especially for disadvantaged immigrant children.
Role of Teachers in Educating Immigrant Children
Educators have a primary role in ensuring that all children from immigrant families access quality education. Teachers are the primary pillars of the education system in the globalized world as they are critical in the education transformation, which is part of the economic policy that will ensure all children, including those from immigrant families, are enrolled in the education system. Educators will ensure that children with trauma experiences appropriately adapt to the education programs by streamlining the education cultures, languages, and experiences (McDevitt, 2021). Childhood development theories show that educators are the pillars of change in helping immigrant children grow throughout their childhood.
Theoretical Analysis: Erikson's Psychosocial Theory
Erikson's psychosocial theory as an early childhood theory shows that trauma affects the life and learning of children as they grow. Nortje and Pillay (2022) discuss that the critical insight in Erikson's theory is that educators are the pillars of development as the students grow through each development stage, thus resolving any unresolved psychological stresses they encounter within the stage. During the development stage of trust vs. mistrust, efficacy in a good relationship with their teachers means that educators can provide the needed support in early childhood education (Nortje & Pillay, 2022). Therefore, educators are the primary pillars supporting immigrant children with ACE when designing early childhood programs.
Early Care and Childhood Programs for Immigrant Children in the US
The child's early years offer a prime time for growth and a profound time when they experience traumatic experiences. Rights to Education (2021) details that early childhood education care programs have the potential to provide exceptional care for students in a lifelong effort to improve educational support for children with traumatic experiences. The programs have the potential to identify and address the education and mental challenges that immigrant children experience in their early years (Karoly & Gonzalez, 2011). In addition, the ECCP helps immigrant families develop resilience, thus addressing childhood trauma, toxic stress, and the deprivation that children experience in their early years (Nortje & Pillay, 2022). Therefore, ECCP is the appropriate intervention approach in ensuring immigrant children enroll in the US education system.
The role of teachers in innovative trauma-informed strategies cannot be underestimated. Teachers are essential in creating a supportive classroom relationship that allows immigrant students to cope with the experience and develop a buffer system crucial for growth and development. This means that ECCP must be safe for immigrant students. The educators will guarantee the student's safety by creating an environment of trustworthiness and transparency. Bronfenbrenner's ecological model explains that the social environment delineates the student's educational development. The model shows that a safe environment created by educators is necessary for increased enrollment of immigrant students into the US education system. The educator makes decisions intended to build and maintain trust with the administration. Furthermore, the educator will also build a culture of inclusivity that avoids stereotypes and biasness, allowing the immigrant students to interact with others smoothly. Therefore, educators' role in creating a haven for immigrant students is crucial for trauma-informed schools.
Conclusion
Adverse childhood experiences are a significant barrier to the enrollment of immigrant children to access quality education in the US. Many immigrant children are experiencing trauma that deters them from progressing through the education system in the US. In addition, the children's adverse experiences during migration have the residual effects of toxic stress, impacting their long-term health outcomes and educational experiences heading to adulthood. Erikson's theory shows that these children lack a supportive relationship to help them cope with the toxic life experiences and residual stress from the traumatic experience. Furthermore, according to Bronfenbrenner's ecological systems theory, educators play a primary role in the ECCP to increase student enrollment in the US education system. However, educators form the pillar of the ECCP, which intends to provide the children with the needed support to improve their resiliency to adverse experiences and trauma.
References
Da Silva Iddings, A. C., & Reyes, I. (2017). Learning with immigrant children, families and communities: the imperative of early childhood teacher education. Early Years, 37(1), 34-46. https://doi.org/10.1080/09575146.2016.1273202
Evans, K., Perez-Aponte, J., & McRoy, R. (2020). Without a paddle: Barriers to school enrollment procedures for immigrant students and families. Education and Urban Society, 52(9), 1283-1304. https://doi.org/10.1177/0013124519894976
Goodwin, A. L. (2017). Who is in the classroom now? Teacher preparation and the education of immigrant children. Educational Studies, 53(5), 433-449. https://doi.org/10.1080/00131946.2016.1261028
Karoly, L. A., & Gonzalez, G. C. (2011). Early care and education for children in immigrant families. The Future of Children, 71-101. http://www.jstor.org/stable/41229012
Martin, K. J., Cowden, J. D., Williams, D. D., & Randell, K. A. (2018). Adverse childhood experiences among immigrants and their children. https://doi.org/10.1542/peds.142.1MA8.753
McDevitt, S. E. (2021). Teaching immigrant children: learning from the experiences of immigrant early childhood teachers. Journal of Early Childhood Teacher Education, 42(2), 123-142 https://doi.org/10.1080/10901027.2020.1818650
Nortje, A. L., & Pillay, J. (2022). Vulnerable young adults' retrospective perceptions of school-based psychosocial support. South African Journal of Education, 42(1), 1-9. https://doi.org/10.15700/saje.v42n1a1994
Park, M., & Katsiaficas, C. (2019). Mitigating the Effects of Trauma among Young Children of Immigrants and Refugees. The Role of Early Childhood Programs. Washington, DC: Migration Policy Institute. Retrieved from. https://www.migrationpolicy.org/sites/default/files/publications/ECEC-Trauma-Informed-Care-Final.pdf
Rights to Education. (2021). Child migration and access to early childhood care and education: limitations in legal frameworks and other concerns. UNESCO: Right to Education Initiative https://www.right-to-education.org/sites/right-to-education.org/files/resource-attachments/RTE_Child%20migrants%20and%20access%20to%20ECCE_Brief_June2021_EN.pdf
Time is precious
don't waste it!
Get instant essay
writing help!
Plagiarism-free
guarantee
Privacy
guarantee
Secure
checkout
Money back
guarantee
Get a Free E-Book ($50 in value)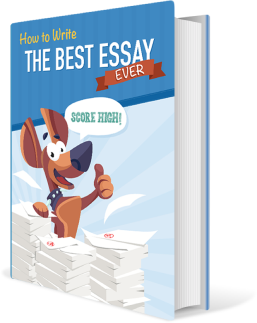 How To Write The Best Essay Ever!