Eastern Western Philosophers Comparison, Essay Example
Pages: 4
Words: 1037
Essay
This Essay was written by one of our professional writers.

You are free to use it as an inspiration or a source for your own work.
Introduction
To compare the ideas of Eastern and Western philosophers may appear to be a specious, or at least unnecessary, ambition. Philosophy concerns itself with the tides of human meaning and purpose, and should not be subject to any cultural distinctions at all. Nonetheless, as philosophy is created by humans, there is an inescapably human element to any philosophical theory or school. Moreover, minor cultural differences aside, the reality remains that Eastern and Western mentalities have long evinced different perceptions in regard to humanity, and to human thought. This being the case, and with an aim to compare Eastern and Western philosophers, it seems appropriate to turn to two of the most renowned known to history: Aristotle and Confucius. Not only do these giants represent for many the essences of Eastern and Western thinking, each has also greatly influenced those following them in the field, so the choices are all the more rational. Interestingly, what ultimately emerges from a comparison of Aristotle and Confucius goes very much to the initial questions raised. These two philosophers, so representative of their hemispheres, share spiritual and intellectual perceptions that reflect a global philosophy.
Similarities and Differences Between Confucian and Aristotelian Philosophy
The Confucian school of philosophy is, as with most Eastern philosophy, intrinsically based. That is to say, it takes it investigative course from the core of man outward, whereas Western thinking typically seeks to at least correlate the individual man and the society around him in its precepts (Tymieniecka, 1984, p. 31). That said, it is vital to understand that with Confucius, as with Aristotle, there is no single philosophy. Each maintained complex arrays of thought, ranging over the entire spectrum of human activity. Nonetheless, each also held to essential foundations guiding these extensions, and it is interesting to see just how similar those of Aristotle and Confucius truly are. With Confucius, there is the Eastern-influenced belief that development or transcendence of being must begin with the individual, for the individual is a representation of the universal order. From there, Confucius holds that a person may attain a state of perfection which will then enable a greater perfection around himself or herself. That is to say, the process is inherently relational, for the elevated person elevates the society around himself or herself, and consequently creates a wider harmony in living (Tymieniecka, p. 32). A great deal of Confucian thought, or at least as it has been translated and adapted through the ages, reflects a virtually Buddhist approach to enlightened existence. Mankind flourishes when most in accord with its own, natural essences, and these are peaceful in character, because peace and harmony mark the natural world around it. This is, of course, a process, and it is famously known in Confucianism as "the way", which translates to the spiritual journey each person must undertake, and which carries with it an inherent obligation on the part of the person. Simply, the nature of man is not a thing to be discovered, but to be forged as the "way" is taken. Confucius give shape to the nature of man, but it is very much an evolving structure: "It is to be fulfilled in actual process of man's interacting with himself and with others" (Tymienecka, p. 34). It may then be seen that, in this renowned Eastern philosophy, there is a distinctly pragmatic aspect not usually associated with Buddhist principles. In Confucius, man may only advance as a being by means of thinking, learning, care, discerning, and diligent effort. In this way, in following "the way", goodness is attained.
Here, then, is a remarkable reflection of Western, Aristotelian thinking. As noted, there are differences between Western and Eastern thought, in terms of what may be called "approach"; as with most Western philosophers, many of whom owe him their foundations, Aristotle is usually treating man within the society. He definitely believes in the potential for human development existing outside of a culture, yet there is a social, if not outright political, component, to his thinking. Essentially, and unlike Confucius, Aristotle conveys the impression that a form of city-state is necessary for man to evolve as he should (Rist, 1982, p. 89). In a sense, and in very broad terms, Confucius sees the society as arising from the development of man, whereas Aristotle views the two as inextricably connected, in order for virtue to be developed in either. However, as noted, the two thinkers come together on a crucial point: for both Confucius and Aristotle, man evolves only through a concerted effort to attain goodness. Aristotle is virtually utilitarian in his emphasis on this, holding that virtue is not a thing to emerge from an understanding of it, but from a commitment to both doing and being good (Pakaluk, 2005, p. 15). In Confucius, it is necessary that man consistently apply his own powers in order to near, or arrive at, perfection; "the way" demands learning and discipline (Tymienecka, p. 38). This is an active approach certainly echoed by Aristotle.
This basic commonality in place, I am personally free from the dilemma of having to prefer a philosophy, for the shared ideology of man's responsibility echoes my own beliefs. I tend to veer more toward Confucius, in regard to man's development as an individual. Nonetheless, the concept of "effort" as necessary for personal evolution and moving towards good, or virtue, held by both, is held by myself as well.
Conclusion
While there are fundamental difference in Eastern and Western schools of thought, an examination of the eminent philosophers Aristotle and Confucius actually surmounts those difference, for both thinkers express the conviction that human development is the responsibility of the human. Whether the aim is to pursue virtue for the betterment of society, as in Aristotle, or to influence that society by first following the Confucian "way", there is no attainment without diligent effort. Aristotle and Confucius, even as representative of their hemispheres, share spiritual and intellectual perceptions regarding man and development that reflect a global philosophy.
References
Pakaluk, Michael. (2005). Aristotle's Nicomachean Ethics: An Introduction. New York: Cambridge University Press.
Rist, John M. (1982). Human Value: A Study in Ancient Philosophical Ethics. Leiden, The Netherlands: E. J. Brill.
Tymieniecka, Anna-Teresa. (1984). Phenomenology of Life in a Dialogue Between Chinese and Occidental Philosophy. New York: Springer.
Time is precious
don't waste it!
Get instant essay
writing help!
Plagiarism-free
guarantee
Privacy
guarantee
Secure
checkout
Money back
guarantee
Get a Free E-Book ($50 in value)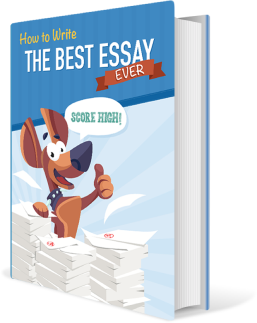 How To Write The Best Essay Ever!